Perfect Wedding Portraits
Class Introduction
Pye Jirsa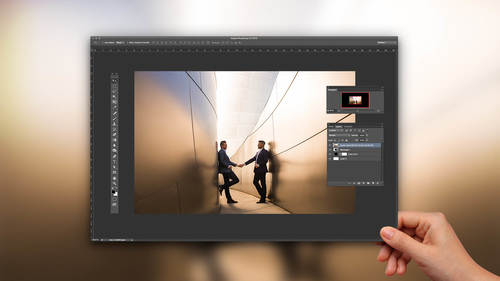 Perfect Wedding Portraits
Pye Jirsa
Get access to this class +2000 more taught by the world's top experts
24/7 access via desktop, mobile, or TV

New classes added every month

Download lessons for offline viewing

Exclusive content for subscribers
Lesson Info
1. Class Introduction
Lesson Info
Class Introduction
I'm kinda Klosterman, your host for wedding portrait Retouch in light room and Photoshopped with pie de RSA. Hi, Jirsa. Take it away. Thanks, Kenna. So welcome, everyone to the class. I'm super stoked. This marks are second kind of short form class with creative live. So we have this and another class waited for photo week. And now we have also four complete classes in the Creativelive library. So we're super stoked. Be sure to check them out. This class is gonna be all about from shoot through. Edit. So what we're gonna do is basically kind of simulate a little bit of a bride and groom prep in the morning with a little bit of couples photos and were to give you guys tips and techniques that are gonna guide you through Well, basically, the shoot all the way through to post production and certain things that we do during the shoot to help us with a better to have a bit better. Postproduction workflow. Basically. So I have structured the class because it's a three hour classes opposed to...
being two days. I've structured this in the format of tips. Okay, so we have over 20 tips have actually, like 25 in a ton of many tips there really, like tips and techniques. All right? They're gonna be everything. But what I want you to do is I want you to come away from this class with tips and techniques that you can put into practice right away. And here's my thing. Best case scenario. Well, you guys gonna walk away. This class is gonna be worth the entire price of Photoshopped Week. Worst case scenario. Well, it's still worth the 29 bucks. Did you have awesome tips to go home with at least at least one? If I give you 25 you should have at least one that you take him. But no, it's gonna be really cool. And let's get started. By the way, I love questions. I love all that kind of stuff. Be sure to ask. Ken is going to be filtering stuff to me throughout. We are going to go at a little bit of a quick pace because we have a lot of stuff to get through. I want to make this class jam packed with information. So asking if we could get to a week for sure will
Class Description
The morning of a wedding day presents a fantastic opportunity to capture great portraits of the bride and groom. In this class, Pye Jirsa will walk you through creating a beautiful, cohesive set of portraits from start to finish. You'll learn techniques for developing and retouching the image in Lightroom. Pye will share some of his favorite Adobe® Lightroom® presets and retouching brushes, and work on a few images in Adobe® Photoshop® to show how he keeps his editing time to a minimum.  
Software Used: Adobe Photoshop CC 2015, Adobe Lightroom CC 2015
Reviews
Very nice class and very nice instructor, a lot of information is presented in a cool and easy way, you will love to follow along with the instructor. Thank You.