App Design: Create a Working Prototype
Utilizing InVision For Client Feedback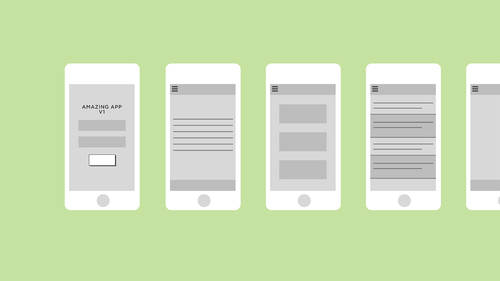 App Design: Create a Working Prototype
Utilizing InVision For Client Feedback
Lesson Info
Utilizing InVision For Client Feedback
The other thing with feedback is utilizing. Envision. So we've just made this app, you know, prototype app, not actually an app app on There's a comment mode. So I can say here, um, pretend I'm that CEO and I'm like, uh, I love this. It's great. Don't change a thing. Or maybe I'm going to say, Should we use the full logo here, or can we use that animation that we talked about having on Ben? They can leave anyone you're working with. Anyone that you share this link with can leave that feedback for you and you can reply to it. Um, what makes it really great too, is as we move through the app, you can really target the comments to specific areas. So I'm clicking right here in the comment mode. I'm clicking right here, and I'm leaving a piece of feedback about that Tedder. Uh so maybe titles need to have some other information, and I'm sending that. So then that shows up there, and I convened what this comment says, and I can respond to it. And it's a really great way to keep all of your f...
eedback in one place. Um, and utilize this product that you're using, Um, you can mark these as resolved and see, uh, comments that you still have to address and comments that you have to dress, but it's just a really great way Teoh use envision and to make sure that the conversation that you're having is organized and productive.
Class Description
This class will show you how to prototype mobile apps easily, no coding required. Prototyping your designs - first on paper, then using simple, interactive online tools - will allow you to visualize the flow of your app, and test whether or not users will flock to the idea. Join expert web/UX designer Alexandra Moran to learn how to use the industry's most effective methods for prototyping your mobile app. In this class, you'll learn:

How to use the software Sketch and InVision for prototyping




How to storyboard your app, working out the product flow before spending resources on coding and building




How to integrate user testing into the prototyping process



After taking this class, you'll understand how to design the flow and feel of your mobile app. Alexandra will help you determine which tools you need and when to use them. 
Software Used: InVision 2016