Color Fundamentals
Mary Jane Begin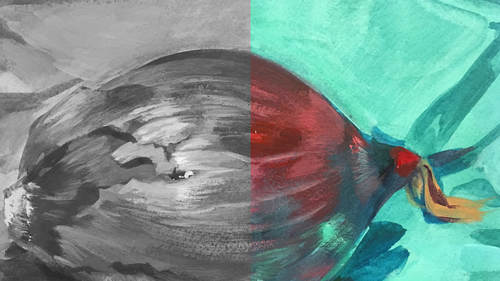 Color Fundamentals
Mary Jane Begin
Class Description
This class will give you an overview of color principles and demonstrate how to apply them. Instructor Mary Jane Begin is an award-winning illustrator and author of children's picture books, a Rhode Island School of Design graduate and professor in the Illustration Department. 
In this class she covers: 
The elements of color, including value, temperature, saturation, hierarchy, complements, light, harmony, and contrast 
The use of color complements in image making 
The relationship of color to the medium and expression 
Through a series of demonstrations, you'll learn how to work with color and ultimately make better color decisions. This class covers color theory foundations that applies to all image making, in design, art, illustration, photography, and beyond.
Class Materials
Color Fundamentals Keynote
Ratings and Reviews
I really liked the informal demonstrations and I also liked the way she set out her pallet with warm and cold colors. This was not only an informative class but inspiring. The casual and relaxed working style, encourage playfulness. Thank you for an awesome class.
I've had foundations in many of the color instruction that was presented here so the information was a very good revisit. I also think it was explained better in this presentation than in the other training I've had. I enjoyed listening to the lecture, thankfully they weren't drawn out until you want to stop listening. The demonstration was best after we moved off the charcoal drawing (although that was interesting to watch) because using the paints really brought home to me the application some of the lessons learned. I wish that part would have been more robust so that all of the elements in the lecture could have been directly called out in the demonstration. The instructor was most effective when not trying to multitask too much. Overall, I recommend this course.
I had previously learned basic color theory, but this instructor took my knowledge beyond with layered instruction about value-contrast-complements-hierarchy, etc., and she does it in such a fun way with her own examples of work and great stories! I like her poise and confidence and think this series is a terrific value.
Student Work