Safety & Legal with Drones
Colin Smith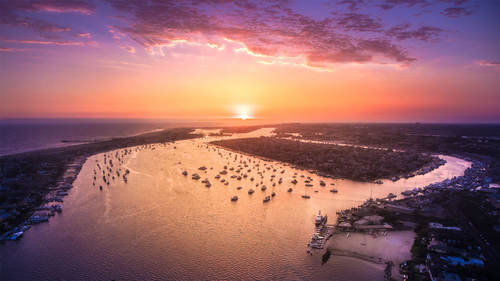 Safety & Legal with Drones
Colin Smith
Lesson Info
4. Safety & Legal with Drones
Lesson Info
Safety & Legal with Drones
yes, is the ugly part. Have to obey laws. Um, so anyway, this is the site for FAA, Nor before you fly dot or gif you by a drone, you're going to see a little thing. It's a know before you fly brochure that's going to be in there because there's in basic rules that everybody needs to understand for safety. Now, you don't want to be flying in an airliner and be like, Oh, look, there's a drone going into the engine. Do you? I don't. So there's some basic legal stuff. Um, so there's the A M A. Have actually been around a long time, and I am a is the American Modeling Association Model Aircraft Association, and they've been working not just with these, but these are the guys that have bean building there remote controlled aircraft for years. And, you know, they do everything from little airplanes all the way up to scale jets that fly, you know, jet engines and stuff. I mean it there. These are the people that are really hard core about this and know a lot more about the technical side of it...
. Then I do. I'm just a photographer. That wants to get my camera in there. These guys are like crossing wires and do all kinds of things. So they've got community guidelines which are now kind of they worked with the FAA to bring in regulations. Big room 400 feet is the remain below surrounding obstacles. That's like you got buildings and stuff. Stay. Stay under them. You know, because airplanes are not going to fly between the buildings. Your you know, pretty safe at that point, keeping an eye sight. So the two big things really don't fly higher than 400 feet. I don't try to be a hot dog. Don't try to be a show off. Like if you think you're gonna go flying, living her feet and and throw it on YouTube. And it was gonna think you're cool. No one is going to think you cool, because in fact, you're just ruining it for everybody else. So the community hates when they're not impressed. Trust me. Back in the day before there was rules. I've seen a lot of things that, you know, I haven't done it, but I've seen people do some things and, like, you know, there's nothing cool about it. No one's impressed. It's just stupid. Don't be stupid. Use common sense and keep in eye sight at all times. That means that you don't want to fly beyond the visual line of sight. So when you fly that you want to keep your eyes on it, your physical eyes on that copter there anything you can have between your eyes is it may be a pair of sunglasses, but keep your eye on it'll times and depending on the cup to your flying, maybe they inspire whatever you know, You depending on the right, conditions might get 1800 maybe maybe 2200 feet, tops. You can still see. I have very, very good long distance vision, so I can still see some of these up to about 2000 feet. But a lot of people, they start to lose it about 1000 1200 feet. So don't fly beyond what you can see. Um, was there a question that you had? Yes, I'm guessing this since these air federal laws is there is resource for international. If you were to go somewhere like Iceland or Australia or somewhere like that, where I could look up the same rules and regulations. Country. Absolutely. Every every country has its own rules. And before you travel, I highly recommend looking up the rules on that particular country. Very good idea. So you don't end up in jail. I mean, literally. I know people end up in jail and it's not pretty. Um, so what you want to do? The easiest way to figure that out is that she's this wiki page, which shows who the Federal Aviation Administration is for every single country, and it has them listed to go to the country. You're looking for it, go to their website, and they have roots like New Zealand has rules. Australia has rules. Canada has rules. They're all different. Canada rules, actually much tougher than the U. S. Rules kind of dystopian. Um, you know, and in other countries, you can do almost anything other countries that don't even bring a drone into that country. They'll just take it to the airport. So yes, good question. So that's why I want to spend a ton of time talking about the rules here because these air uniform everybody all right, so, you know you want to stay away from interference. The most important things like stay away from planes like you know, you're gonna be five miles off In in the airport is another big one. You can fly within five miles of an airport, but you need to call the control tower and let them know there's gonna be US activity in that area. Make sure you're cleared for it. Also, the APP will tell you when you launch the app on here will show you if you're in a restricted area, it's actually built into the app and will say, Hey, you're in this restricted area, you know, supposed to fly here. In some cases, you can push the thing, and actually, this claim is and you can still fly and other places you can't even spend up the engines. If you get too close to an airport, you will not even be able to start this up. So that will be in there as well. So that's the thing. We just be careful. Um, you know, don't fly an adverse weather conditions is a good one. These think about this. If you're flying, said this and it has a 30 mile an hour top speed. What do you think's gonna happen if you're flying in a 40 mile an hour wind? You're never going to get it back, you know, so you know. But also, the other thing about the wind is when it gets windy, it gets a little dangerous. Like this kid comes in and it's flopping around. It's going like crazy. Um, you want to be careful with that, right? So you don't want that to be flopping around and blow into somebody. So just for safety, um, and we will move along a little bit. Here. There's more here. Don't fly under the influence of alcohol and drugs. So there's no like 0.0, a limit. You have a drink, Don't fly. Simple is that And then, you know, just other stuff here. Infrastructure, you know, power stations, stuff like that. But the big one is national parks. All national parks are off limits. Do not fly in any national parks and stadiums are off limits. When they have people, you could fly over the, you know, stadium. If there's no one near, there's no event, but once is an event in his people. At those stadiums, you cannot fly like, you know, Lady Gaga did the drone thing. It's super about That drum session was filmed the day before. They would not have been allowed to fly those drones over the stadium during the Super Bowl. Very illegal, very dangerous. It's not really that dangerous, but, you know, these are actually a lot safer than people think, but you know, But in this sake of safety, it's not, you know, Yeah, push it. You know, if you have a choice of being safe or getting the shot, you know it's not worth risking your drone yourself, another person over shot. And that's something I really want to stress. There's no shot that is that good and that important that you should go outside of safety to get that shot. And that's something I'm very serious about. I like to go out. I'd like to have fun really important to me, but I do take safety very, very seriously.
Ratings and Reviews
I love this class. I have learned so much, and have already started using some of the techniques to shoot better photos. I just need more practice flying. I'm looking for the FB 360 template. Was it supposed to be in downloads and don't see it.? It's almost sunset so I'm headed out to fly and shoot! Thanks for the class!!
Really enjoyed this class. After using Photoshop professionally for over 25 years, if I learn a new trick or technique from a class, then I know it's money well spent, so Thank you Colin, I did learn a new technique. Really looking forward to putting more of these ideas into practice.
Student Work