Data Storytelling: Deliver Insights via Compelling Stories
Bill Shander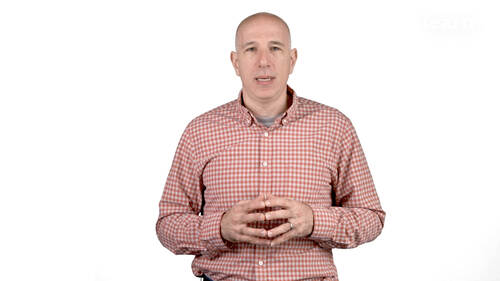 Data Storytelling: Deliver Insights via Compelling Stories
Bill Shander
Class Description
AFTER THIS CLASS YOU'LL BE ABLE TO:
Take reliable data and turn it into compelling stories that resonate with an audience.
Tackle data communication challenges with versatile, expert solutions.
Think like a professional communicator using key techniques.
Embrace emotion and tap into your inherent creativity.
Employ tried and tested methods to understand your audience.
Define your story and sketch and storyboard your narrative.
Master essential design principles.
Sell your data storytelling services to paying clients.
ABOUT BILL'S CLASS:
Data that is interpreted, packaged and communicated effectively has the power to change minds and influence people. But communicating data can also have a host of challenges that need to be expertly tackled to avoid miscommunication and audience overwhelm.
By the end of this class, you will have a clear understanding of the process you can take to turn raw data into stories that connect with audiences. You'll learn professional communication techniques, design principles to assist in creating a clear message and the fundamental elements of good storytelling.
Enroll now to learn how to create narratives and visuals that genuinely connect and resonate with audiences.
WHAT YOU WILL LEARN:
Research-driven design best practices
Advanced communications techniques
6 ways to tap into your inner storyteller
Basic data analytics and journalism tactics
The power of visuals and basics of design including picking the right data charts
WHO THIS CLASS IS FOR:
Designers or communicators wanting to incorporate data-driven content into stories
Anyone who works with data and wants to improve their communication skills
Freelancers wanting to incorporate data storytelling into their offering
Copywriters looking to improve on their work by using compelling data
Business owners and entrepreneurs wanting to engage their audience with data
Digital nomads looking for jobs that you can do anywhere in the world
Anyone wanting to deliver data-driven insights via compelling stories
ABOUT YOUR INSTRUCTOR:
Information designer with 25+ years of experience, Bill helps his clients turn their data into compelling visual and often interactive experiences. He teaches data storytelling, information design, and data visualization in prestigious workshops around the world.
Ratings and Reviews
Student Work