Demystifying Zoom
Pat La Morte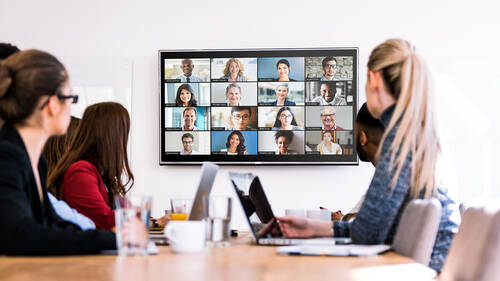 Demystifying Zoom
Pat La Morte
Class Description
AFTER THIS CLASS YOU'LL BE ABLE TO:
Utilize the Zoom Platform to engage with your community, customers and colleagues.
ABOUT PAT'S CLASS:
Learn how to use the Zoom platform to its fullest potential whether you are a creative, a learner or a professional looking to communicate and collaborate with your community. From Zoom birthday parties, and one-on-one meetings, to creative sessions to selling your brand in online webinars or lessons, this class is for you.
You will learn about:
Zoom the Platform - What are the possibilities
The Best You on Zoom - Optimizing the settings within the meeting client.
Getting Others Involved on Zoom - Hosting and attending a meeting.
Maximizing the use of Zoom for the Creative
Maximizing the use of Zoom for the Learner
Using Zoom in a Hybrid work Scenario
WHO THIS CLASS IS FOR:
Beginner/introductory level
Creatives
Curious Learners
Small Businesses
Entrepreneurs
Enterprise Employees
SOFTWARE USED:
Zoom
ABOUT YOUR INSTRUCTOR:
Pat La Morte is the Global Education Solutions Lead for Zoom Video Communications, Pat leverages his extensive education and communications background help guide the company towards supporting the future of education. As the former President/CEO of one of Florida's Catholic High Schools, Pat immersed himself in educational technology, Curriculum alignment across grade levels school finance, Technology Enabled Active Learning Labs.
During Pat's tenure at Zoom, he has been instrumental in helping thousands of schools navigate the transition to virtual and hybrid learning. He is considered a thought leader and is a sought public speaker for many of the largest education-focused events in the nation. Pat's passion for improving equitable access to education by enhancing technology to engage, inspire and elevate student achievement serves as the cornerstone of his success. Pat also is a 24-year photographer and co-Owner/moderator of Photopaths.com.
Class Materials
Zoom Learning Center Links
Ratings and Reviews
Student Work