Storytelling & Photojournalism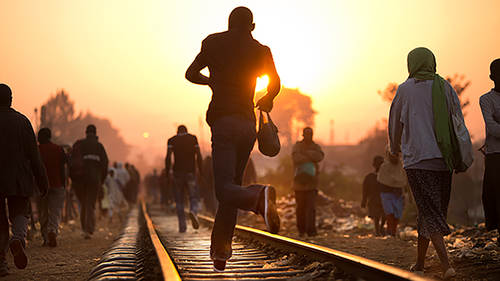 Storytelling & Photojournalism
Class Description
Storytelling has been an integral part of human cultures and societies we first started communicating. Effective use of imagery adds unmatched depth to the telling and understanding of a story. Thanks to the accessibility of new tools and technology, such as HDSLR cameras, and an abundance of outlets for stories on the web, visual storytelling has evolved from a simple illustration on a cave wall to motion on your mobile device.
Despite this technological revolution, the core fundamentals of storytelling have always stayed the same. From the single image, to the photo essay, and personal project, award-winning photographer Deanne Fitzmaurice will discuss how to effectively tell your story visually using the principles of documentary photography and photojournalism while remaining authentic and making a personal connection with both the subject and the viewer.
Reviews
I recommend this course for beginners or people who want to jump into the photojournalism world. There are nice tips. But I want more content about how to construct a photo-essay before, during and after finished the assignment. The basic steps about how to construct the story before to present to the editors: some tips (shoot portraits, ambient scenes, time, places) about how to construct the sequence of the story.