Final Notes & Editing Philosophy
Andrew Kearns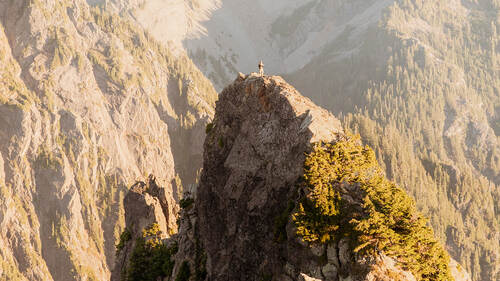 Final Notes & Editing Philosophy
Andrew Kearns
Lesson Info
9. Final Notes & Editing Philosophy
Andrew recaps the themes and philosophies he covered during the workshop, and a few tidbits to speed up your workflow.
Lesson Info
Final Notes & Editing Philosophy
Before we close out here, I want to bring back the old Motorpoint edit the one I edited for my portfolio in 2018, and the newer one that we edited yesterday here in 2020, fresh outta the oven, right off the press. Yesterday's edit versus an older edit so, jump into my computer here. So this one on the left here is the 2021, the one we edited in this workshop, and this is the older one. This is like 2018 or early 2019 edit. When I redid my portfolio, it's actually right in here. Boom, there he is. So even comparing the two I can already see some changes I would wanna make on the one on the left like adding a bit more contrast in that left side in the bottom portion like right here, as well. But I mean, such as an artist you're gonna always critique your own work like that and yeah, but I'm really pleased to see the overall progression here. Like there is a noticeable difference in the color toning, like a much better understanding from 2018 to like we have a lot more contrasting colors...
, a lot more thought went into, you know dissolving that background out a bit and putting emphasis on the fact that there is a background and there is a foreground. And I think if I, like I said, like darkened this area a bit more, like ran a gradient filter to create more contrast there. I think that could have emphasized it a bit more. It is. I mean, this not using this as an excuse, I should have saw that earlier but there's a big soft box right here. So it definitely is hard to edit against a soft box Pro tip, I never edit against windows. I just you'll edit it, and then you'll look at it later in your room and you'll be like, whoa, why do I suck? But you can see here that I pushed that path on the right side here so much more. You didn't really see it in this one as much. Yeah. Really big fan. You see here, I left a lot of dead space in although that could still be in there. I don't really mind that so much. I definitely cropped in quite a bit when I brought it into Photoshop, but, overall I do like the one on the left better though. There's much better tonal qualities, there's always room for improvement. Like I said, like, I'm looking at this now and seeing so many places I can improve but I guess that's the sign of, yeah, the sign that you're doing something right. That, you know, you can get to a certain level but there's always room for improvement. And I guess that's what I want to illustrate, like this was what I made in and this is what I made yesterday here in 2020. Back in 2018, I would've never thought to have gotten this look on the left. I would not even known where to start necessarily. I kind of just started and it stayed close to the raw, even after going through Lightroom and then Photoshop, and I feel like this one's a bit underexposed, like it's a cool effect, but compared to my style now where it's a bit more lighter toned and such like that like, it's just not so much what I want it to be. And I guess the point I'm getting across here is that like you can watch this workshop and you can learn these things. And I can show you my editing process but at the end of the day, it's not gonna matter unless you put forth the effort to try this out for yourself. Right now as we're in quarantine while filming this, I've been picking up learning a bit of drawing, as well as learning a bit of music production and stuff like that on my laptop, and I am a total scrub at it. Like, I have no idea what I'm doing, and at a lot of times, like, I know what I want, like I know the sound effect I want on the drums or I would know what I'm trying to draw on a stroke of a page but I just can't do it cuz I'm not there yet, you know, I'm not as consistent as I am now. I'm not as consistent as I could be in the future, If I put a bunch of practice in and this is case in point of that. I gave up using presets on my photos back in and for the sole purpose to really understand editing to understand like, how to get what I want out of an image. But it just goes to show the more effort you put in, the more practice you put in, the more little tricks and tips you learn and that you implement and practice day in and day out, that's what's going to get your editing better. It's not necessarily this workshop. This workshop can point you in the right direction. But practice is key in everything you do from riding a bike to music production, to drawing, to editing a photo again in 2020 for like, probably the third or fourth time I've ever edited it. Yeah, that's really what it is. It's just trial and error and yeah, progress, like that's just like anything else, just practice it. So I'll stop saying the same thing over and over and actually end this thing. So I wanna thank you guys for buying this workshop. And I really hope that a lot of value came from it and yeah, editing is a beast. There's so many ways to do it. And like I said, some of you may have watched this and saw me like do something and you're like, oh I know a much better way to do that. Awesome. Do it that way. But the main point of this workshop is to understand the philosophy behind it to make sure you're asking yourself, okay, here is, here's what we're trying to do with this image. We're trying to, you know, have a good contrast in the light in the trees to fade out to the mountains. We're trying to take our subjects here Sonora and bring her outta that background separating the background from the foreground. Or maybe we're trying to just really color tone a really sick ridge line shot very well. It's not necessarily about the same look or the same preset every time, like if that's your thing, go for it, but the main philosophy in my editing is to edit for the image. Like really that's so key in my process and to ask the questions on, here's the problem, here's what I want to do. Now, I have all these tools in front of me. What can I use to achieve that? So just stopping thinking, and then going forth from there and making the magic happen. So thanks again and happy editing.
Class Materials
Sonora Edit - Before and After
Mountains Edit - Before and After
Edit 01 - Before and After
Edit 02 - Before and After
Edit 03 - Before and After
Wildist-Kearns-Edit_File-01.ARW
Wildist-Kearns-Edit_File-02.ARW
Wildist-Kearns-Edit_File-03.ARW
Ratings and Reviews
This class is really like a good investment. It's gonna help you step by step and you can come back to it multiple times when you need to. Been watching Andrew Kearns on YouTube since 2018. Massive fan of his editing style. I wanted this class as soon as I saw the discount rate. Being a student from a different country, I probably wouldn't have been able to afford it at it's original price. This workshop goes in real depth towards the "approach" of editing a photo. I learnt a tonne of cool stuff. So many new things. Subtle yet so powerful.
Incredibly Eye Opening This workshop truly opened up a whole new world of editing techniques that I didn't fully realize existed. I'd recommend this workshop for anyone who has a basic understanding of LR and PS already and are hoping to take it to new levels. I will keep coming back to it for a long time!
Student Work