Olympus® OM-D E-M1 Mark II Fast Start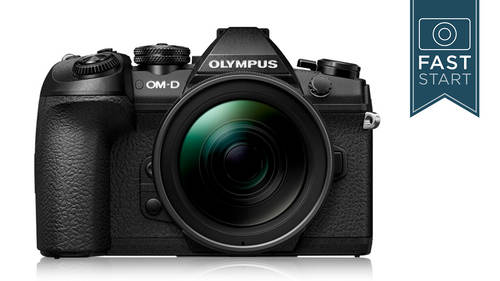 Olympus® OM-D E-M1 Mark II Fast Start
Class Description
We know what it's like to dive right into taking pictures with your new camera. But reading dense technical manuals can be time-consuming and frustrating. Get the most out of your new Olympus OM-D E-M1 Mark II with this complete step-by-step walkthrough of the camera's features. 
Join expert photographer John Greengo for a fast-track introduction, and unlock your camera's full potential. In this fast start class, you'll learn: 
How to use the exposure system

How to customize the camera controls for your needs

How to use and customize the menu 
John is a CreativeLive veteran instructor and an experienced photographer. He has extensive experience teaching the technical minutiae that makes any camera an effective tool: aperture, ISO, the Rule of Thirds, and the kinds of lenses you'll need to suit your camera body. This fast start includes a complete breakdown of your camera's exposure, focus, metering, video and more. John will also explain how to customize the Olympus OM-D E-M1 Mark II settings to work for your style of photography.
Reviews
This is exactly what I was looking for - I really feel like I'm not able to control my camera, rather than the camera controlling me! :) I really learned a great deal - some of it was a great review, some of it was crucial information that will (hopefully) make me a better photographer. Thanks for a great class, John!!
Great and very informative class.... John has done a fabulous job explaining all the simple and intricate details of the very sophisticated EM1 II. Thank you !!!
I am enjoying the presentation immensely. My first experience with John's classes and he's excellent. It's a no brainer to buy this for anyone using the Olympus E-M1 mk II. I've been using Olympus OM-D bodies since 2012 when they debuted, and have two E-M1 mk1 bodies and just purchased the mk2 model this week. I thought it would be a simple modest upgrade, easy for me to configure, since I feel I'm pretty adept with the mk 1 settings. But I was wrong. This is way more than an upgrade. It's an entirely different camera in many ways and this class has already saved me time in my configuration planning and trying to understand how I'll use this camera alongside my other Mk1 bodies. Thanks for the class. The timing couldn't have been better in my case!