Photoshop Camera Raw: Instant Optimizing
Photoshop Camera Raw: Instant Optimizing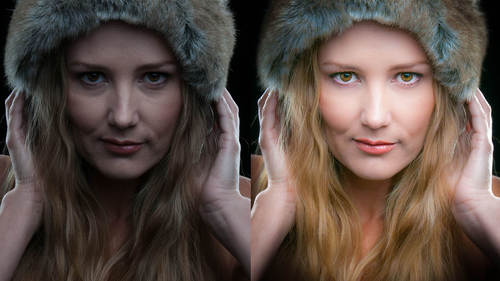 Photoshop Camera Raw: Instant Optimizing
Photoshop Camera Raw: Instant Optimizing
Lesson Info
Photoshop Camera Raw: Instant Optimizing
Today what I want to share with you all is the starting segment on adobe camera and that is my absolute pleasure because it is it and its counterpart light room which shares the exact same engine his adobe camera is the future of image processing sorry to say even though this is photoshopped week footer shop which is awesome like room is photo shop you know like boom and adobe came around part of light room but light room proper is a pixel pusher in the last twenty years have been spent for the most part of us all in the industry whether photography or graphic design or whatever pushing pixels around players adjustment layers layer max retouching and building up these multilayered documents one at a time and the great thing about adobe camera raw why I love it so much is because it like light room is procedural it's a procedural processor it's not a pixel pusher it cannot change a pixel if it wanted to. All it does is it adds metadata that describes the's different um manipulations of ...
the image and so even though it seems like especially now that we can do extensive retouching and even some filtering and all these other things really whatever you do in adobe camera or light room is this wonderful nondestructive quick, easy high quality share a ble set of instructions and that is what makes it so extremely extremely cool that I'd start off with some samples of manipulation of images done entirely in adobe camera or like as I said, the files were completely compatible all the sliders worked the exact same if you're our light room user, then everything that I do will be applicable you'll just have to find what tab in it'll became a raw, which is going to go left to right is the same as the vertical tabs over in light room so aside from that they're the same, so I'm just gonna go through some images and first is some optimizing oven image this is the grand tetons before and after so here we've got some dodging burning some exaggerated color work yes, I can get a little aggressive what my adjustments I'm known as a painterly photographer and so you can always dial it back a few notches a volume on my work but again the tetons some of this is going to be imitating what would be a traditional graduated neutral density filter were just simply trying to darken the sky sometimes it's going to be mohr extensive dodging and burning one of a book crystal shot this the the test on this one was to do everything with the new radio filter the new radio filter part of the three different adjustments is how all the total correction was being done for thiss file here again so no photo shop your little instagram e effects and some of the cross processing again it would have been better to have shut it in camera may be head of a nice you know, assistant with the balance or some or fill flash but in this case quick ah little portrait and then adding our old post processing effects after the fact so more extensive retouching today we're going to be first starting off with optimizing but there's also extensive retouching that you can d'oh this was taken up it light workshops in morro bay, california, but in here, in addition to working on this skin and softening at the skin tone, you'll also notice that I've changed the depth of field and actually blurred the background with a sharp edged mask all without photoshopped or masking or filters or anything else. And technically, that shouldn't be possible, but it is it's wonderful it's awesome it'll be part of our tomorrow's class on retouching, another same wonderful model in this case we're doing across processing effect in addition to the retouching and working on skin. So the fact that you can do this without going into photo shop which also means that you can do this and then select fifty images and synchronize it and what would have taken the time to go through one image at a time now all of a sudden you have this ability to share these procedural effexor sliders to multiple images continuing to find tune them has needed is just pretty darn cool or as I like to say bitchin okay there's, another retouching won this case, we're changing the models eyes, doing a little bit of retouching, getting rid of stray hair, the new our new what they're calling advanced killing brush, still known as the spot removal tool, allows you to do a lot more terms of getting rid of little stray hairs, but you'll also notice here that I've opened the model's eyes changing the size of the iris so you don't get the little beady eyes is also something that can be done while maintaining the catch lights in adobe camera this another brooke crystal show wonderful shot beautiful bride retouched in a deal became a rock no photo shop work done, which is that's not to say that it might that you obviously could do it, put a shop and some things may even be quicker, but to see what how far you can push it, you'll notice I'm also trying to solidify slim defied the models knows a bit more of a wide angle, so fixing that fixing the lipstick again, opening the models of the bride's eyes, anyone you're getting the idea another glamour shot from hala victoria schmidt light workshops so before after your you know your skin glows stray images of the brook crystal, your instagram effects high key black and white we'll work on this image today you get the basic idea what you can do from simple white balance fixing and shot shooting raw taking avenge of that. Since this is a raw processor fixing color, color casts, you get the general idea. As I mentioned, I do tend to push things a bit, but it why not? Okay, we'll start out for this one if you've been with me before, this is basically what I'm doing is it'll kind of truncated. We have a three day class here it created live it's already on the books that goes through all this stuff. So if you want more in depth, this is actually something that's already, um here at creative life way yeah, absolutely, absolutely. I think it's actually on sale. Yes. If it's not right now, it will be soon it's a huge process to get everything updated to that sale price. So it'll be either today or tomorrow it'll be on sale. Yeah, yeah, I think they said that it may have already been been done and again, the new advanced healing where the moving people, the background. This is a very davis photograph. This right here this will when we talked about retouching and w camera it is important to go into what w camera can't do in this case I could go from here get rid of the discoloring on the nose I could get rid of some of the age spots but our little you know, five o'clock shadow I'm not going to want to retouch that out, but this is where something like photoshopped comes in where I could get rid of the five o'clock shadow literally in about ten seconds using a little known filter that I won't tell you because I'm a tease okay and retouching again I could go from this to this in uh adobe camera, but that sort of thing again like the five o'clock shadow is probably going to be done best with a filter and photoshopped things like changing depth of field here where we've got our lovely bride another brooke crystal shot where we wanted to, you know, emphasize I can't imagine a bride that once more if assad emphasis on her, but we're going to soften as if we were shooting with a little bit more open f stop and again this sort of reattaching we're not going to do in adobe camera that's where we talk about photo shop integration that'll be more tomorrow we get into retouching and things like that you're not going to be there are no layers and adobe camera you're not going to be able to do ah sky swap that's, where you'll do your optimizing and a cr and retouching like that is something that you're gonna want to definitely do inside a photo shop. But this this little bit of what I call slim if I ng is now can be done inside of a cr without a problem. If you want to go ahead and do it because the dress is too tight, you want to do a little liquefy that would be photoshopped, so now we're just isolating the difference between as shot a c r and a little bit of liquefy again similar thing here optimizing a cr, but if you wantto original optimized, we don't have the post but it's more posture thing. Sometimes liquefies got nothing to do with anything other than re changing the folds in address or the posture on a person with our new upright features and a c r we're going to be able to fix perspective hand tinting. We'll do that tomorrow, the end of the day when we do special effects where we'll do some hand tinting effects and you get the general idea. Ok, so let's start. Yeah, just too fun in with our optimizing first off, if you've been with me over the years, you know my tango, and like I said, this is a many portion of our existing three day class but these five steps in this order is what I found to be a quick kind of expedited way of getting the best color and tone out of your image that's always going to be your first time, do not throw in effect, no matter how kids see it, maybe at your image before you've gotten the best color on tonal range out of the image, it just it confuses the whole purpose of why you have photographed to begin with, which is tell the most potent story possible, right? So get it the best out of camera to begin with then, um, fine, tune it in terms of color in tone and then if it's appropriate if it makes more powerful, potent message by enhancing, elaborating, embellishing the image, then by all means god bless you, go for it, throw on flaming chrome type and cross process instagram vignette o matics whatever you'd like to do, okay, step one white balancing crop this brings up a question about shooting the best way how to optimize make sure that you've got the best image to begin with and of course, would you want to do is if it all possible, not have any clipping on your file either shatters their highlights, meaning that you've blown out the highlights to pure white or your shadows have going to pure black out of those two is much more important that you do not blow out the highlights because the human mind does not expect to see detail in the shadow it does expect to see detail in the highlights where your eyes are always going to compensate and you will always see all the detail in every cloud and if you can't that is distracting so that being said should you under expose all of your image is a third of a stop so you don't possibly clip your highlights no because when you change the exposure on your image or actually changing what you're capturing, the amount of information you're capturing and most of the information you're images is actually in that upper quarter of your highlights. So if you always under expose your image making them dark and trying to pull out that shadow detail which photoshopped does such an amazing job of camera you can get away with it but you're actually degrading the quality of the image. Having it correctly exposed for the highlights is really where you want to go okay if you are shooting in a high contrast situation um you know the proverbial bride and groom tuxedo and white dress on a bright sunny day the one thing I would do is make sure that your contrast sitting on your camera is not set to auto most cameras sl ours have a contrast setting they're usually set toe auto, which means that increases contrast which we all like nice crown trustee images the problem is by definition that means that your lightning, the lights and darkening the darks and we're spending all of our time trying to keep our highlights and not plugged up our shadows so they're fighting against you. So what I do in my cameras I have a set or a bank of options where I've taken my contrast all the way down to zero and when I'm shooting under contrast the light or challenging situations or black and white subject matters, I make sure my cameras at the lowest possible contrast that's the only way you're going to get an accurate history and on the back of your camera because the history on the back of your camera even if you're shooting raw is not showing you what you're shooting it's showing you what you would get if you shot j peg which would cook in those contrast settings or your saturation settings or you're sharpening settings or any settings that you have in the menu of your camera it's in the menu of your camera it's part admitted data if you shoot raw that's all changeable your saturation you're contrast your white balance you're sharpening um color space all of those could be changed after the fact if you should draw if you should j peg all of those will be cooked into the file permanently and you can season to taste, but you can't re cook it. Hence the raw analogy, right, that's the great thing about raw and that's going back to our first step here of white balancing crop have you shot raw? You actually can change that white balance the degrees calvin are completely pliable. You can fix any color caste brought about by artificial lights, and you should fix it. Hopefully you shot a reference as part of a shoot, especially if you're shooting into artificial light so that way your entire shoot is fixed even before you start okay, either again in post or actually to set a custom white balance before you start shooting even better, because then you're history. Graham will be acted on the back of your camera no reason to shoot with an incorrect white balance if you have a set sadiq light that's just silly, that means everything you see on the back, your cameras not accurate and you're always compensating for it. I'll do it in post don't do it in post if you don't have to set the white balance, ok, something like an expo disc excellent product that plastic circles goes on top your lens does a beautiful job, okay and crop, you don't necessarily need to crop because you need to set your aspect ratio for your print you're going to print eight by ten and won by fourteen but you want to crap out anything that's not going to be part of your final story that's not part of the total range of your image I mean if you're shooting next to a window and you know you're going to crop that out, crop it out before you begin because then you're history graham will be accurate for what's inside the crop we want that history okay to auto there's an option for having adobe camera or light room automatically take a stab at a large number of its options of six different options and it's a pretty good algorithm so why not knowing that you can always undo with a smiley face if it doesn't work it will set some very elaborate adjustments like contrast that you are not the most intuitive you'll notice that contrast even isn't even part of my tango because auto usually does such a great job you may go I want ad contrast but in reality is going to say did really know you need to take it down because you're dynamic range because it's looking at everything in your history graham so auto three exposure clarity shadow on highlight exposure is your mid tone value if you haven't used adobe camera for a few versions exposure used to beam it used to be your highlight exposure highlights setting which is very confusing because that's not what it did so now some of these things have been significantly changed since photo shop c s six exposure now is your mid tone setting think of this if you're shooting a portrait as your skin tone tank just so look at skin tone don't go yeah, but its overall too dark if the skin tone looks good leave the exposure alone use other sliders to take care of things like shadow okay clarity clarity is edge contrast okay sometimes it's called mid tone contrast its edge contrast it's the pop it's the structure it's the detail it's the adding the exaggeration of your edges lightning in darkness think of it as a very high level high radius of a nun sharp mask what they call a lot local contrast enhancement l c e what it's technically known as and I do clarity before I do shadow on highlight because it's affecting the shadow in highlights of the edges if you do it after the fact and do a shadow on highlighting an experiment with this popping slider clarity, you're going to find you after going to go back and have to find tune shot or highlight because you messed it up by using clarity so don't bother doing shadow highlight and tell you figured out how greedy you want to be at popping these edges or softening the edges that's the great thing about all these adjustments in the last two versions of a cr and light room is that now they started out the center so you can remove or add any of these sliders which is awesome because in the past is an example you couldn't remove a portion of something as an example like a shadow slider you could only make it lighter you couldn't make your shadows darker okay next batter on highlight amazing fantastic miraculous you'll see that I'm sure you've played around with it the shadow in highlights sliders let you get away with murder especially in concert with how well a cr in light room gets rid of noise because if you have been shooting under exposed or you were forced to shoot under low light then obviously fixing the detail once you resuscitated with shadow slider is important and we'll touch on that today as well and highlights for step whites and blacks to find tune that's um the dynamic range of your image with their white and black slider is fantastic especially since you can take it up and down especially important when you get into special effects tomorrow who do high keys glows you know cross processing be able to do this fancy jiggery pokery and then make sure that we have the set dynamic range of the image by setting are black and white point is very, very important okay and allow us to get away with murder and take you know blacks down, shadows up mid tones down highlights up whites down to do something that would normally be a completely hideous ugly piece of garbage because of the miraculous algorithms that are built into adobe camera on light room, you could actually get away with that without any artifact ing absolutely ridiculous and cool last vibrance and been yet vibrance is our intelligence saturation touch on then. Yet because you can pull out so much detail with that shadow slider, I actually use vignette not as a special effect per se but because I'll pull out as you'll see let's say in a model's face dark hair, dark eyes I can pull out with a slider I can do what would have been in the past a huge amount of dodging and burning with a slider but the problem is it's also going to lighten up the background because there's no it's a global setting well then yet especially if you know that there are now six vignettes inside of adobe camera raw could be used to throw that background back into the distance, which is how I shot it to begin with so again allows us to do some great great stuff okay, so let's go ahead and do that tango and I am because lace that this is part of another class all use the same images from that class just so there's a tie in actually that's used we used a different image here, he says, and I'm actually because of our time today that's actually will bring up a few totally challenged images and uh we'll do all of those I'm going to come up here I've selected a range of images within the bridge hopefully you all know about the bridge we could do a month long class on the bridge it is that powerful as an example, you'll notice that I'm in the favorites tab over here meaning something that you use on a regular basis you just drag the folder into here and it will stay here. So if you haven't been using favorites, you should folders is obviously looking at the structure of your hard drive and what's inside of it filters lets you organized you're going to see a portion of what ever the images just show me the d angie's the ross of the tips but you also have collections if you haven't been using collections they've been around for a long time they're used extensively in light room because they're so powerful people don't use it basically what you could do is they are virtual folders, so if you knew that I was working on, you know water seascapes I had images on five different hard drives and a dozen different folders you come over here and create a little it's kind of hard to see here they create a little new collection here or smart collection can use either one let's say we would make a smart collection and when you click on it it's going to ask you not my pinpoint it's going to ask you what would you like to do? Where would you like to look? And we'll just say my my entire user which means all my hard drives on all my computers and look for something like a keyword that says ocean and if any criteria are met and it has to be ocean and I also want it to be, um file size that's over um let's say five megabytes I only want you know, bigger files in here. It's not gonna be kilobytes it's gonna be not killed it's well, ok, if you don't let me do that, then I know how uh huh. So anyway, so file name sadd's file types and things like that and then you say save and it will automatically create this mark collection so every time it finds anything that has a keyword ocean that's of this size, it will automatically put into that folder even if it's on five different hard drives and different folders it's a great way of making a virtual collection that is the smart collection if you make a non smart selection, it just says, ok and lets you name it so we'll just say call this a cr and now I can drag things into that folder again on different hard drives different folders different whatever while I'm working and when I'm done I can process them as if they were all in one hard drive I don't actually have to duplicate the files all over the place I could have them in here then select them all and then come over here and you know open them up process them or whatever okay but for now we'll just go ahead back up you also probably know that this button here is just like a browser where you khun back up ah on an image and go back to what just where you were you can also go backto other folders that you've been to the boom rain takes you to the last adobe application you're working in photo downloader and we'll go into opening camera ok so those the tango what was the first step of the tango white balancing crop yes I cheated I said five steps but of course there's more than one step in each step but you know way cooler to say five step tango then eh twelve and a half step yes it would speaking about dancing it would almost be a twerk kind of thing you missed the discussion before the class started okay eso white balance the white balance actually looks pretty good so I'm not going toe mess around with that. I do have an image here just to show you as an example that white balance here's, my great turkey baster. If I had a great reference in here, I could click on it. I could do it by hand. This is as shot. This is a raw file. This is a moon set with street life foreground. My nikon did not have a setting in camera four stay moon set with streetlight foreground cannon has that, but but I do know that there is a little love a rock wall over here. And if I simply click on something that should be a neutral gray could be almost white or almost black. But if it's a ship in neutral gray click it automatically knows what color was in front of me when I press the shutter. Okay, if I would shut as a j peg, I would have an orange file I could pull out some color. I certainly cannot pull out accurate color, and if I combine it with something like vibrance, clarity and shadow, the amount of information that I can get out in a raw file is truly amazing and we'll get into that. But that was cheating this time about white balance and why it's important to shoot raw j peg it would have cooked in the orange since I shot raw, I can go back to the degrees kelvin and said it to anything that I'd like by the way you can save a j peg as a d n g rod adobes raw file so dandy doesn't necessarily mean raw some people are actually taking files re touching them, saving them back out his d n geez and they're really not raw files if you come over here to the white balance and ever see um as shot custom um or auto and this is in starting with zero and they're not in thousands of degrees kelvin it is not a raw file that's the only way easy way to look at an image since the format could be raw and know whether it has been processed or not is by going upto white balance. Okay, so why balance the crop there's nothing in this image that's not going to be part of my story, so I don't need to do that what's the next step step to auto okay, so there's first step in auto before after ok, you see, it did a dramatic correction to it pulled out a huge men of detail which, by the way, on a j peck file, as I just said, shoot raw can you do a huge amount of work on a j peg file that's already been processed? You can just don't tell anybody because you shouldn't be able to but you can but you shouldn't but you can so but you know what? Looking at the mid tone values in here overall I'm looking in this case the past pasture in the background shot this ages ago in aspen, colorado that auto setting is find for my middle tone value but a little bit aggressive for everything else but lets it will still use this as a starting point so that's auto what was the next step after auto exposure clarity highlight in shadow so exposure now I'm looking at my skin tone it I chose a one point three five plus exposure it took my contrast down twenty one highlights down minus fifty shadows up fifty whites and blacks you can see it's a very elaborate adjustment these six adjustments it took a stab at and I say thank you and I continue on sometimes it won't um so the exposure looking at the skin tone looks good so I'm gonna go right on to clarity now this is a cowboy on which means I could probably get away by adding a little clarity if it was a bride I probably would want to remove a little clarity a little softening this is edge contrast which means it's also wrinkle contrast exaggerating the gritty, gutty cowboy rickles football player high school gym class or a softening it and making a little bit more softer you get too carried away it's going to be a kind of a watercolor effect overall especially for the edge is what we're going to find out though in a retouching class if you take this clarity even excessively and you don't work on edges but you work on things like skin tones you can actually use an anti clarity to do that beautiful fashion retouching that I showed before especially with some other things in concert with it so but it's a cowboy when that will add a little bit of pop to it you'll notice this clarity as opposed to a few talk a few issues before even if I take it way up it's not giving the exaggerated halos that we got in the past before if you would have done that this rim of the hat where you have highlights in mid tones and shadows would have been an exaggerated halo that would have made it almost unusable unless you were going for some sort of you know special effect so um we'll use a little bit of clarity next shadowing highlights where it automatically gave me a bunch of shadow resuscitation what about highlights? Well yes I can see that there's a lot of range and that's guy that I want to keep so I'm going to take those highlights as part of this third step and bring it down even more ok and here is our preview before after so far so literally all we've done here is auto clarity and highlight that's three little sliders and we've already got that far what's the next step step for whites and blacks I'm looking at my history graham here it looks fine I've got the full dynamic range I can't go in the upper right and never left and turn on my clipping you'll notice this little teeny red icon down here little red indicator is showing me that there is some clipping now the thing with that is that is showing me there's some clipping in both there and even in the shadows you'll notice that there's a little blue going into the shadows that's telling me there's some clipping in one of the three primary colors the emitted light primaries of red, green and blue it's not telling me if it's being clipped in all of those three or which of the ones that's being clipped in but it is there is something going on there um if you see that it's a good idea to take note of it see if it's in something that's pertinent if it's a shine on somebody's nose you may want to take care of that right because you have a unwanted speculate highlight but in this case I want to check to see where it's clipping because if there's some dot on my final print red, green or blue I may not be too concerned about it especially since I've taken my highlights down and again this is a j picks so there may not be a lot I can do with it, but what I'm going to do here is I'm going to hold down my option key on the mac or the old key on the pc and I'm going to move this white slider now as soon as I do that holding down the option key on the mac can the pc and move either whites or blacks you'll notice that now it's showing me that right in the middle of that it's pure white and that is showing me it's clipped in all three of the channels where it's blue it's being clipped in the blue channel only where it's red notice over here on this particular highlight on one of the bullets it's on lee it's being clipped in the red channel and this is where I could find to that and I can see that I actually do have space in this image to go down because it had taken up the whites even though it had taken the highlights down it had chosen in as part of its auto process to take those up so that's where it thought I'm going to say no, you know what? I don't need that highlight so that's where fine tuning that whites and blacks to taste comes in handy, I don't mind that that's going I'm kind of black I could do that same thing called down option for the black and go you know what? I don't want any of it and at some point it's gonna say dude sorry it's black it's ajay peg cut me some slack move on nothing to see here and so that is, um by but you can see that they're going down there okay? So I definitely don't need to take it down so that is showing your clipping and using the modifier key of the option key in association with whites or blacks to find tune exactly what is being seen, you'll notice that I'm doing that shortcut commander control zero that is the fit and screen same is double clicking on the grab her hand in the upper left is how you can fit in screen so we did steps one through four what's our fifth step in the tango vibrance and vignette vibrance is our intelligence saturation we're going to take that up here we have skin tone in here and this is where it really showcases the difference between them. If I were to do saturation, you'll notice at some point that skin tone is going to go radioactive and not in a really cool imagine dragons sort of way end of the day I should not do these sorts of things okay, I've met the imagine dragons there awesome tour bus with them you guys rock ok, so but saturation because what it does is it takes all levels of all colors and your file and if I take it up the colors that were already saturated it's going to take and throw those up over we produce we produce ability in good taste, screaming to their death okay, you've been with me in the past, you know the exact same jokes I've used for twenty years exactly the same it also treats skin tone the same as every other color which we know shouldn't be the case all skin tone fits into orange no matter what ethnicity itjust that's where it fits so vibrant comes over here and it cares let's zoom out again it cares it's going to come up here and take the de saturated colors and bounce them out what's already saturated and you can see I take that way up in the skin tone doesn't get radioactive okay, so normally vibrance is the way to go when you want to pop up color uh not always why we still have saturation is because there are times when you don't because it is non linear and how it works it's usually not great percent sets because it'll bump up the yellow and the red but leave the orange behind and it looks kind of funky because you want that consistent across that whole spectrum of a sunset also it gets a little carried away because it does most people like nice bright blue skies so when use vibrance it will be heavy handed on the blues sometimes a little bit too much so saturation is good to have it your disposal ok and the last one is been yet and then yet like I said this is where we're at so far in that step so you can see how dramatically you can extend the image but then yet especially if you know all these different vignettes that are at your disposal our great typically you'd use the post crop in yet if you've done any even getting any cropping of the file because it will follow the contours of the image but if you haven't done a crop which we haven't done in this image here, then you could actually use a better than yet which is the one built into lens correction ok, so if you go and emanuel here this been yet here is actually the on ly true dodging and burning then yet inside of the camera and light room meaning you're going to notice that that blue is really nice and blue and I can change the midpoint so it comes further into the file and it's actually doing a very nice hand dodging and burning because that's what this vignette is meant to do is really change the exposure at the ends of the file so if you haven't done any significant cropping under the lens correction is where you're going to find this lens vignette ing and it's the best that being said let's, take that out double clicking is going to reset that slider back to its default setting and will use the one that you'll often use because you have cropped and that is our post crop and yet, and you're gonna want to go down typically toe what I like to use of color priority or highlight priority not paint overly paint overlay is awful bad, yucky, demonic, no good color priority gives priority to the color and just does a better rendition of the color. Um, and since color priority also has a highlight protection slider, which we'll see in a second, it's actually combines two benefits the same one is highlight priority, and it has a color priority. So it's, the most subtle out of these I'm gonna take these down and you'll notice is I take that down it's not quite as dodgy and bernie it's a little bit more muted it's actually it's is doing it based upon the colors of the file it's not adding black and white paint, which is what pain overlay does but it's not quite as good it's good it's great works fine, but there is better the highlight slider especially if you have something where you've got a speculum highlight going off the edge of your paper is where you'd want to take advantage of this slider tio not get muddy clouds say going over the edge so it will darken the mid tones, leaving the highlights alone so you don't get that vignette he look okay so it's actually very, very great to have that and you could increase the feather if you want to make it more subtle so again, here is just the been yet and you can see how it's drawing the eye back into our composition another vignette that is possible which would just throw out here which will deal mme or in the days to come is our new radio filter can be used as a vignette especially set to outside of the image and we'll take something like the exposure down which is going to be a true dodging burn and we'll use a cute little keyboard shortcut that if you hold down the command can the mca control can the pc and double click? It automatically sets the oval for the new radio filter to fit the size of your image. So even though I said that the best dodging and burning vignette is built into the lens correction, technically this one is the best because not only do you have access to exposure but you have access to a dozen other parameters as well okay, including that ability to say, I want the highlights to go up, but I want the shadows to go down so you can come up here and find two on exactly how you want that thin yet, including its feather. You can see how you can change that feather exactly, and of course, you could also change it off center, something you can't do with any other living yet. So getting the feeling that probably some of you have not used the new radio filter its bitch and okay, all sorts of uses for it, which we'll be covering here. So here is our tango I'm going to come over here, there is no, you'll notice that this preview is just going to be whatever you're currently looking at. So if we are on that radio preview, just is that there's no button that does all preview all on all off light room does have that the backslash key is the great preview button, but what we do have in a cr is if you go over to one of the last two tabs, either the presets tab or the snapshot tab, then you're, um, preview is basically an all on all off okay, and of course, you can just use the keyboard shortcut of the peaky, but you've got to get over to those two panels, because those panels are affecting just one thing that's why the preview is set just to show you one thing so you can compare what I just did. I want to see the vignette I want to see the radio, ok, so there's, our tango makes sense guys got the step again. We'll just come over here. I'm going to do some, uh we'll do instantaneously will do auto shadow. We'll do our vibrance here and just this is black lava directly into the sun. This is something where normally I have taught this for how to do bracketed exposures and do hdr, but what you can get away with is just amazing in terms of images. Okay, and again, this one if you ever see this little icon down here that is telling you that it is in a previous process rather than the current one, which is known as the two thousand twelve process, that's actually is a button if you click on it, it's simply going toe allowed oh became a raw to use the new engine. Why doesn't it automatically use the new engine? Because this image had been processed using the old image and it will change the appearance of your image, and it could be that you're opening it up just to print it, and you don't want to change it. But oftentimes it's worth it to go back to an old image that you've used what I would recommend doing is if you do have an effect let's see if we've got one here, ok, so here is an adjustment done with the old engine take a snapshot of that one. I'll just do it here. I'll just make a new one and I'll say one and that we've got the way it was it's locked the great thing about snapshots if you have a new snapshots is that is every single thing that has been done to that file saved permanently as part of this list of metadata takes up no memory to the file stays with the file for life is a free get out of jail card or it's a free experiment card, because what I could do now is I'm gonna come over here and also clicking this little teeny area, which I'm sure you've all found because it's the most intuitive thing in the world that that's obviously is a credibly useful pop out of options within a cr, and I can say camera defaults so that's the way it was shot and then I typically will add another snapshot said to zero so now aiken go through one, that one now if I go back to that let's, do that auto will come up here and we'll pull out the shadow as much as we can I can see that I am going to need some exposure for those mid tone values that clarity is going to be our edge popping we'll use our vibrance to pull out the st pete's cathedral that obviously all the beautiful gold that's in there we'll take our high leads down to pull out some detail like are spot of light and the lights coming in from the window and last will use that little vignette we'll just again usar built in one for post crop this is a refresher from that thing we did all those two minutes ago on the tango and now we'll save this is another one and here is before after before after and here it is using the old engine which again is probably also just a different flavor to it as well as this one this would also brings up and hear that actually use a different one for using the upright for correcting it but you get the general idea uh this one will just go ahead because I've got I've already done the tangle on this one this is in south miami this is tweaked actually gone ahead and done a special effect on it but we've done our color and tone and this brings up the subject of once you fixed an image and you have something that is similar maybe shot around the same time remember that you can always select multiple images, one hundred images doesn't matter how many and you come up here and then do that synchronize and come up here we won't do that crop local adjustments I may have done ingredients, so in this case I won't do that spot removal actually got rid of some distracting little a coup trauma in here, so I don't want to do that, but the setting of everything else is fine with me, and now I've got my before and after before after so that, as I mentioned before, the power of procedural processing is the fact that you can immediately what would have been maybe twenty steps and photoshopped without writing an action immediately come in and apply it to a whole range of images, ok, whether that's optimizing or special effects okay, questions, any questions from the studio audience or internet audience? There are a lot of folks who are loving things and, uh, she keep I photography in particular was wondering what about noise when bringing up shadows so much? Very good question will look at our cowboy friend here, and you'll notice that we are getting what typically known as the christmas tree lights when you pull out that much remember, this is our are before and after, so we are getting greedy in there and you definitely will have to take advantage of that I usually don't consider sharpening or noise reduction as part of an optimizing stage because you almost at that point need to know it's more of a kind of an output where are you headed? Because how aggressive you will be in sharpening a noise reduction is based upon usually what substrate you're gonna print too if you're going to print to a coded stock or metallic stock, you're gonna have to be very cautious with your sharpening because every piece every pixel is going to be floating on top of this very, you know coded shiny surface versus a watercolor paper or canvas rap where the texture of the surface or the absorption of the surface will force you to be a lot more aggressive with things like sharpening so but they ask your question will just jump over there because the question just to show that the noise reduction even just a small portion of color noise reduction can immediately get rid of the christmas tree lights if you're having what's known as luminosity noise um issues then come up here. This is also something that you can get away with a huge amount of, uh, reduction of the luminosity noise with just a little bit of the slider, so I usually don't consider that part of the tango you'll notice it's not part of the tango just because I'm thinking down you know the line but it's actually you should have it I'm set up, and with that, you'll notice another thing with this here, this extreme contrast between my highlights and my shadows that I'm getting this little purple fringe, this little chromatic aberration, as it were, even if you don't have chromatic aberrations. It's a good word to use to impress your friends and shut people up. But those cocktail parties that you'd like to go to or clients that are really bugging you in, you know I'm gonna have to charge him or you get a lot of chromatic aberrations and your image. You don't let me go back to my work, I'm gonna charge you double, but, um, and actually it's that let's, we'll do a little sharpening here, and, uh, we should I had planned on doing sharpening a little step further down let's actually do the sharpening while we're here, because on this one, this is actually, um, a challenging image because we do have so much noise. It is a j peg file, so it's about a cz tricky as you can get. So the two issues here are the three issues that we're talking about is the noise removal, the sharpening of the file and how to compensate for things like chromatic aberration, so now we're working on details as part of this optimizing within adobe camera. And the noise reduction is not that big of a deal let's first sharpen it and then we'll get rid of our color fringing and for sharpening these four sliders that we have at our disposal within a cr our great fantastic better than anything in photo shop um for the most part photo shop has blur removal and some other things that are really cool now and they have actually updated they're smart smart sharpened but for the most part this is amazing I'm sharpening that's built in here and it's also tried to make it is idiot proof a zit khun b not letting you do too much to it but the amount is thie amount the intensity of the slider as with a lot of things in photo shop often I'll take that all the way up to exaggerate the effect so I can see what the other sliders air doing and then when I'm done I'll bring down the amount to taste because if you have a subtle amount you're really not going to see what these air doing so that's a good kind of general rule and thinking about anything related to photo shop and image processing and sometimes you have to exaggerate it see what's going on and then find tune the amount after you've set the other parameters so I've got my amount up the radius is this sphere of influence how much is going to be affected of this edge detail and the thing to keep in mind with radius is if the image is already sharp of it's a nice sharp image than your default setting of one one pixel is fine matter fact if it's already sharp and you got good glass everything else then doing below a pixel will minimize any chance of there being an edge fringe because your excuse me doing what's known as sub pixel sharpening if the images and what soft or you're going to print it out where it's going to be viewed from a long distance then you can take it above I pixel all the way up to three you can't go above that but you can take that quite high to compensate for blurred edge so basically you're setting it bigger because it's the edge really is three pixels because it's somewhat soft so you can take that up ok, let me, um on this file we'll see we'll leave it above it's a fairly low rest file. The detail is the amount of contrast within that radius how much grit is it going to try and sharpen and kind of the thing to remember about detail it because it works at a pixel level it will sharpen every pore in every piece of skin every um piece of noise in the sky it will get everything in the file which makes it very good for textured detail and landscapes awful for portrait for the most part, even cowboy portrait's and I always try and be judicious with detail because it's going exaggerate your noise, but if you do want to put in a little bit, I'll put it up here so you can see how it's working at a pixel level. Ok, how it's exaggerating every single pixel is being kind of circled and exaggerated. Um, this needs to be used in concert with masking, and that is extremely cool. Then it became a raw and light room because this is the ability to say, please don't affect anything but the edges on ly sharpen the edges, not the subtleties away from edges. The great thing about masking is it also has a preview is actually all of these sliders do much like that little gamma clipping that we saw when we did our tango long time ago, but if you hold down the option king and the magic of the all can the pc, you can actually see and let's zoom out a little bit so we can see it when we hold on that option are all key at zero it's sharpening every single pixel as we move that over here it's going to say, I'm on lee going to sharpen the edges, leaving behind the pores of the skin, the noise and this guy or whatever so incredibly useful to be able to isolate what the sharpening is, especially if you're using detail, because now it's just going to be affecting that edge detail. But you can notice that even without using any detail but having my amount up and fine tuning my radius, that I can pull back in the detail while getting rid of the noise in the file. Okay, so and again, you may find tune that amount to your taste once you've got it. So remember, and again, even the option trick works on the detail you can see kind of an exaggerated view of that detail, and you can even see the radius shows by holding down the option key when you set that radius, and the amount just shows you the image and grey scale getting rid of the distracting color component. Um, because this is also doing on ly sharpening of the luminosity of the file, not the color information, what would have been a lab color conversion? Sharpen back out of lab into another space, cool thinking, ok, so noise reduction it's pretty good it's, excellent, we won't go into luminosity contrast, because this isn't the three day class on debbie came around, but we'll put, inasmuch as we can the chromatic aberration, we're going to go over to our lens correction setting over to profile there are three options within lens correction or profile where it's actually going to read the metadata look into it and say ok, what can I dio so enabling lin's profile in this case it can't find one for this particular camera but by enabling that that is going to allow me to come over here and um I do actually without that you can't find that so it's not going to that's not going to help me a whole lot with this file but the next one over color is where you can remove that chromatic aberration ok we want to come over here and just turn that on and you can see right away that fringing is removed and this is now a global setting to get rid of chromatic aberration it is something that can be applied it's very non destructive it's very subtle and for the most part you could if there's any chance of having it turned it on without losing any sleep at night that is different from d fringing d fringing is a scaling of these different color components of the file to get rid of a fringe and it's it's not this isn't fine tuning this this chromatic aberration algorithm is different from the d french and you may go well, I've got this turned off but I want a little bit more purple well that's fun you'll notice there right there how it's doing exactly that it's giving me even more control over that but do look throughout the file when you do it because it's actually is scaling the color components and you confined to knit whether it's more purple or more more blue or more magenta but it is shifting it and if you have a lot of fine detail in something like a colored person with colored eyes, you'll notice that the blue eye moves over no longer in registration with the eyeball itself so just could don't go over this is great it can come with a cost, but you'll notice in this case right there that's wonderful! That is a complete, perfect removal of the chromatic aberrations thank just awesome. Great cool groovy! So that is thie chromatic operation some noise reduction, some sharpening. Okay, um all being done twitch a pick. Okay, so we did a little tab. We did little sink let's go to this one because this is a this is a shot by hell in victoria schmidt of light workshops dot com great, great hands on school in central california. Um, but you look at it and you go oh it's a beautiful shot it's explosive correctly, the skin tone, everything about it, you know, it doesn't need any work at all, which in one sense is actually true beautiful lighting but because of how dark the models eyes are and we've got this nice dramatic top lighting going on I may want to pull out some more details in the models eyes I may also want to exaggerate that skin tone a little bit and maybe even softened it up it's obviously is a glamour shot if I'm going for a glamour look you know why not so let's take a look at that so I'm going to do that same tango on here but maybe I've saved a few snapshots because I like using this image and so let's go ahead and I'm going to say this is that's two camera default so this is as it was shot so I'm gonna come over here and make one that zero so we can compare and contrast it to where we're going so I'm gonna do that auto and I could use this as a starting point and you're going to see what it's immediately trying to do is trying to reduce some of that contrast it's trying to pull out shadow detail and set whites and blacks you can notice that the white took the whites considerably up okay in here but you'll notice that it's not actually it's actually taking the highlights down but the whites up a zay mentioned it's a very elaborate adjustment for it to go in here and to reduce this contrast contrast way down exposure up very elaborate adjustment which there's two things that I notice one overall I like it it's a softening of the image of the contrast of the image it's pulling out detail from the models eyes but it has brought in a huge amount of detail in the background, which wasn't part of my story. I don't need it's a nice, lovely purple modeled background, but it's not part of my story, but if I'm just focusing on the model, I can go okay the model, my mid tone, the exposure and the overall contrast I like s so I'm actually going to use this auto. I could not use it if I didn't if I wanted to and just continue on with the tango but in this case will say yes, I like it so after that we have step three is exposure, clarity highlight in shadow exposure looking at my mid tone values, I go great looks fine, no problem clarity it's again, it's a portrait probably don't want to go up into the hdr grand you look, uh, except this exact portrait will do this tomorrow with a high key black and white, and it will be beautiful because with high key, we've blown out the highlight detail, which is what we don't want exaggerate, which is the wrinkles leaving behind this really beautiful film wa look to it so you can use clarity, but usually that's going to be more of a special effect, but maybe I want to take it, take someone out and soften up the file, get a little bit um, I don't want to do too much tomorrow again. I'll do more with special effects because an anti clarity one of the things that's great about a procedural processor, which works very different than photo shop. If I say take out minus fifty clarity here globally and soften up the image, every single element of this image will be softened and then I come back in with, say something like my adjustment brush and add plus fifty here and paint on it. What will be the result? The past that have been painted over real big will be fifty the parts that are being painted over because it's start, everything was minus fifty and now I'm doing plus fifty the plus fifty will negate the minus fifty and we'll be back to zero. There will be no clarity, it actually removes it because it's just a math equation right in photo shop, you wouldn't sharpen something plus one hundred percent and then try and blur it minus one hundred percent and somehow get back to normal. You would never do you never want to do anything over the same image you want to knock out with a mask you can't add contrast and then remove contrast this took away information this would only take away mohr in light room in adobe camera it's just math you can do anything in any order and in this case if something like clarity which I'll just do here for fun let's just we'll exaggerate this for for purposes right now I'm gonna come up here with a nice soft brush I'm gonna come up here and just do a plus fifty and let's actually make sure that we're at a minus fifty here so we've got a real exaggerated minus fifty here back over to the adjustment brush if I do just plus fifty it is back to as it was originally shot there was no change whatsoever to those eyes if I want though because the eyes can take plus clarity even though I wouldn't do it to everything because she'll look like a football player I can come up here and add a plus one hundred clarity the first fifty takes away the minus fifty the second fifty adds a plus fifty on top of it I know you go I became a photographer because they don't do math hello you thinking but I can add that clarity soften the skin if we come over here and we'll look at our image overall okay, I have now softened the skin overall, softened the freckles, soften the overall feel for the image, but I've now exaggerated the contrast within the eyes by one simple click tap tap plus one hundred I've softened the entire image I could even do it for the lips, so now the lips and the eyes are popping out. Everything else in the file has been softened, and all I did was two sliders, one global clarity down minus fifty one targeted adjustment plus one hundred total non intuitive if you get the concept it's incredibly powerful because that means that globally you could synchronise fifty senior portrait always slightly a little softening, knowing that you have one brush that not only are you going to come up here and do a plus clarity, but remember you've got these dozen plus things at your disposal, so I may come up here and also bring up my shadows, okay? So by bringing up the shadow, I am now exaggerating edge detail all around the eyes, eyelashes, iris, pupil and I'm also bringing out details within the eye all of this exact same time with one brush that if I'm really smart, I go, wait a second, I do this all the time, so globally I take out soften everything one brush that is popping maybe I should say that as a new local correction setting and now I've got one brush that I can go through those fifty portrait and just go pop pop pop two eyes lips next one two eyes lives to us lips to ice lips now I've done targeted adjustment credibly powerful this is the benefit of a procedural processor you can even do something as exaggerated as remove color here added here sharpening, softening whatever yes you said it's similar to light from so does light from also have that because I'm sorry it is and I don't remember how it resulted it works exactly if you want to briefly just mentioned the difference between a cr and light room yeah it is exactly the same the one the as an example the adjustment brush also has your ability to save local setting so you've got presets for the brush but if you go to the basic tab and that's where we started off this is the basic tab in light room and do an anti clarity and the tango works exactly the same exact same steps and then go into your adjustment brush which of course in light room is over here underneath your history graham and add the plus one hundred in this case I'm also polian shattered detail remember that's why I always do shadow after I do clarity because you may plug up some shadows because you greedy and um it works exactly the same way so if we had more time, I'd open up light woman go into it but let's see if we have time at the end of the day but it does and it works great, so in this case we've done the tango we've done an overall and you can already see, you know, that's a significant difference the one thing that we have to do now, um we've done auto we did anti clarity is really all that we've done, so we've done auto and anti clarity to soften it up let's do our vibrancy even though it's got plenty of color and here we just give it a little bit more pop, bringing a little bit more of her eyes and that last thing of that clarity, which is our post crop and yet okay to draw our eye back into our subject matter, I like the fact the shoulders kind of going into shadow is if the lights just on her, but if I wanted to, I could use that highlight so that the highlights aren't being affected by the vignette but the rest is ok what's the technical term for that bitchin it's just really cool because it's a slider we know there's no brushing that we're not doing anything there's been no layers there's no anything we've got a significant sharpening I think that's too much sharpening going on here in terms of that anti clarity but here is and we'll just go ahead and make another snapshot here so here's our before after before after ok, it was a beautiful shot to begin with in this case, literally by maybe moving three or four sliders ongoing tap tap with the brush we're ready to move on and we've really made the, um models you know, eyes and lips popped and soften the entire image and we've reduced minimized the freckles so optimizing another thing that is going on not as much special effects, we could do it on special effects and as I do want to do in this area of optimizing are some mohr targeted adjustments and maybe even a little bit of photo shop integration. Yes, we do have to leave that. Okay, so I'm gonna open up a few more images here and one in terms of optimizing an image excuse me let's actually do this. So um actually let's do this this because what we've got here is an image that was already worked on is the idea of death spots okay, which are we all deal with in this case? It was a sporting events were swapping out lenses and you're going to get those couple things that are going on one is the spot removal tool is now been enhanced and elaborated on to now be ableto do a path oscar but in terms of this idea of dust removal I'm just going to come up and get rid of a few of these things here and we also have a feather slider for the hell which is great but I'm just going to come up here click if you're not sure you'll notice here that it's red where it's being fixed it's ending up here and it's chose something off to the edge to do the fix on it and that's a little bit be disconcerting especially if it chooses you know something like this to do the fix when you click it automatically choose it there's a little shortcut that is using the forward slash key and each time you're saying would you please try something else because that didn't work for me so rather than you manually moving it sometimes is just tap tap tap got it move on right so having your finger on the fourth slaski is great but even greater even more gooder than that is this little slider here visualized spots because visualize spots allows you to come up here and automatically see what was so completely settle on a light blue overcast guy that you would never would have seen it so now you can go click click click click click and I'm just watching to make sure that the source that it's using is not going over my subject matter okay and there's there's a little slider and intensity so you confined to and exactly how much of despots it shows but it's amazing awesome fantastic is a huge time saver because the only other thing to do is do a test print and go apps or you do a test print goes to the client and you didn't realize that that was a despot brother than something else but because this is a procedural editor of the cool thing is, of course is once you do one image, every single thing in that bloody shoot, it is going to have the problem. So when you come to another image shut at the same time that has the same problems, you can actually just shift, click between your source hits synchronized and come up here and just do your spot removal and will automatically synchronize it to the other file, making sure that you look at other places that may, you know, come up here in case it shows something that, you know, was dangerous but visualize spots and speaking of that tool, this is also now what you can do with the new version of it. Ok, so now you can come up here and do you know, and include fine tune the feather if you need to on the brush and that right there now that is a vision that I'm glad and you can continue to find tune that now in terms of but yes, it is taking something that was already ambition and making it pitching in our ok so that is the spot removal tool another one that kind of fits into this retouching got an image here and this is the new up right? So in terms of optimizing, we're not enhancing the image we wanted to optimize it and this is where the new upright features come in handy worth the price of admission alone really quick checked out to you is wondering who says this is the third time you've said hit synchronized but didn't mention how to get there what's the command you actually physically come up here to the upper left hand corner good question and it's found right under select all so select all again if you know you want to synchronize, everything is there and then as soon as you have more than one selected so I'd have to select a secondary image, synchronized becomes a viable option. Okay, thank you you're welcome and in light room it's down in the lower right hand corner select to um or images down in the film strip and your synchronized button will come up as a viable option um so these transformations have been around for a while it's these that are brand new, the upright feature and we're going to start off just by hitting otto and it's going to analyze the image and try and fix in this case a vanishing point, it's different from the profile which all enable, which is not finding okay, see if you can find anything. So this case this is a waterproof point and shoot camera, so it didn't have a profile for it. Um, so that's not helping me any but it's in concert with profile, which, if it can, will read the meta data coming from the camera lens combination and automatically try and do that in manual. Here we as well, here we are with nothing here it is with auto in this case, you've got the options of either auto. You do your best ab prioritize the horizontal zinn, the image this would be the horizon line, prioritize the verticals in the image, which may be our best bet so far for it to do that or try and do both horizontal and vertical xcx but I may have to do a lot of cropping to do that. So this political right here, you can see that that's doing the significant fix to my image. Very cool. Oftentimes, though you'll use that in concert with these other manual transformations because you'll notice that this is working on the image but it's not fixing the lens correction that the issue with a wide angle lens it would have found the profile it probably would have fixed that so in this case I'm going to come over here and I'm going to kind of find tune what's known as a a pin cushion or barrel distortion okay, so I'm going to go ahead and do that you'll also notice that I've got a little rotate here if I want to find tune that if I'm still getting a little bit of this four shortening or keystone and going on, I can even manually come up here and continue to find tune it with my vertical or horizontal I can do horizontal if something was going on so I can actually compensate for that and if I'm too lazy to crop the image with all this extra I can come up here and scale okay to get rid of that vertical area and then I'm just going to crop off left and right the aspect ratio is also brand new in here and we'll save that for tomorrow because that will be our slim ified little feature in terms of being able to do a little bit of weight reduction that the camera has put on. So that is the lens correction tab specifically it's where we found our remove chromatic aberrations but under manual you're going to find your new upright feature which does a great job of automatically doing it and when it can't do everything then you haven't your disposal the uh the other options here in terms of targeted adjustments in terms of tone may just do one more here and uh well first to our tangos we'll do a little auto I like that overall this is thea the valleys of the nepali on quiet um I'm seeing that I've obviously got the helicopter as I was leaning out of the chopper um blade in image will use our new brush that we just talked about here we'll leave it in hell mo tomorrow when we get into retouching will doom or that is twin healing clone but I'll come up here and see if I can get rid of that you do want to make it a little bit bigger than maybe you have in the past because now you have the ability to do this feathering and feathering moves in so you want to retouch mohr than you did in the past because now you have this wonderful option of feathering that correction so it does a great job overall out of it but it's nice toe have um knowledge of what the other things khun d'oh so back to our tango so we just did a little auto there we got rid of the image now that we can see it so now we're not distracted by that up there clarity, we've got a landscapes or we're going to exaggerate that we will take a bit of our vibrance maybe in terms of our white balance I don't have any reference here for me to work on but I know I got plenty of green so let's add the opposite of what we may have too much of we're gonna add some magenta and that's going to give us back a little bit of our maybe some you know, dirt colors in some portions of it so I like that so far in terms of the vignette let's go ahead and use our brand new radio that same kind of future that we mentioned before so I'm taking down the exposure you'll notice that when I click the plus or minus it resets every other slider which is only in adobe camera and light room you have to come up here and double click on the word effects to reset all the parameters there is no plus minus will actually kind of like that in here we're going to do outside feather use that same little trick of command doubleclick automatically set the outside okay the nice thing about this is that we can come over here and maybe exaggerated and then change the shape of this because we want it mohr in the sky okay so I can come up here and fine tune where that is coming so that is nice I can come up here and uh let's actually go to the great and I really as you tell I really like my skies to be dramatic, so I'll take that exposure and maybe I'll add some clarity up to make those clouds pop. So now I'm doing kind of like a you know, graduated indy effect, and so now I make further exaggerating those clouds, ok? And again for teaching purposes, we'll say that we'll say that's good enough, but here's our before after before after that preview you'll notice is not showing you the before and after for the image so let's actually will cheat will use this one here so that's before and after in this case, I did another little spotlight in the foreground here and last but not least in our time that we have speaking about that balancing out another brooke crystal shot sometimes will say that way could tango on this one will do some shadow in here, but we've got a very different exposure from out from under the shadow of the tree to inside the tree, and this may be where we use a combination of that graduated filter one to do a little anti exposure for the outside and new taking up for the inside of the tree so that ability to um balance out exposures or tone or lighting or whatever in this case by simply taking too little sliders and balancing out on exposure, which I would then probably use in concert with something like that vignette, so not everything is getting priority is going to allow me to very quickly do our little fixing of our image in this case. Let's. See, if we've got a snapshot here. We'll do that little trick and came around default. So here's, that pecan beginning and there is for and after before after. So remember that grady in and the fact that you basically have the tango in any of these adjustments, whether it's, the adjustment brush, the graduated filter or the radio filter. Basically, they have everything and mohr in the tango, including sharpness, noise reduction, worry, reduction, different jing and color tinting.
Class Description
Discover with Jack Davis how to create the most mouthwateringly beautiful images possible, with the least number of steps possible, by harnessing the power within Adobe Camera Raw (ACR), now also available as a Filter right within Photoshop! Master the tools - that are sometimes hidden, often misunderstood, and always under utilized - needed to perfect your images using quick and easy non-destructive sliders within ACR. From the new Upright features, to the amazing Radial Filter, to creating custom Camera Profile Presets that can fix your images before you even start - Jack will demonstrate it all.
Software Used: Adobe Photoshop CC 14.2

Reviews
great class. I learned so much. I didn't understand how much you can do with Raw. thanks for tweaking my creative mind in a new way
Clear and easy to follow jam-packed with lots of useful information.