Advanced Portrait Retouching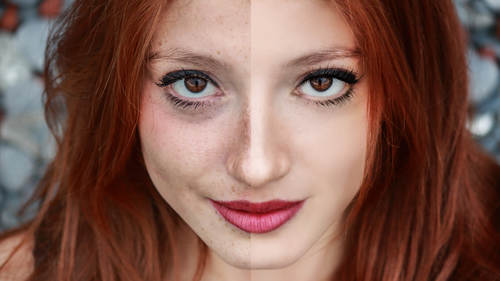 Advanced Portrait Retouching
Class Description
Consistently make the people in your portraits shine by knowing exactly how and what to enhance or alter when retouching. Lisa Carney is back with the ultimate portrait retouching class. She will dive into working with a variety of skin tones, facial hair, body shaping, and clothing. No matter the person, lighting or portrait - this class will help show you how to enhance it in your post-processing. She'll explain how to:
Prioritize your workflow
Use the clone/heal tools
Match skin tones
Work with lighting/shadows and volume
Lisa is one of the best retouchers on the Hollywood scene and will be sharing her professional insight into how she approaches workflow and technique to create amazing portraits.
Software Used: Adobe Photoshop CC 2017

Reviews
Thank you for taking the time to answer my question and take us through your "delivery" process, I found that extremely helpful. I have purchased two of Lisa's classes immediately after the live stream during Photoshop Week 2017 and was very excited to stream another set of lectures from Seattle. I will be purchasing the last two courses of Lisa's within the next 24 hours as I did just over a month ago. I find her classes to be absolutely brimming over with useful information--everything from the technique, her process, what other professionals in her work are doing, and **why** she chooses the methods she does in retouching. She is relatable and genuine, and her knowledge of the program and how to maximize efficiency while "skipping the actions" really reinforces the educational part of her courses. There are "easy way outs", but she emphasizes that you should understand the ways in which any adjustment effect the entire photo. These courses have helped me to move forward in my education, helping me to realize that with enough practice and good habit formation--such as naming every single layer every time-- that it is not irrational for me to make an effort in building a portfolio and a Master's degree with little-to-no- previous experience with the software. I am very appreciate. I hope to see more from Lisa in the future, but I have plenty to practice with for now! Thanks again, Kristine Pye kristinepye@gmail.com
Lisa Carney is amazing! She has a depth of knowledge of Photoshop, retouching techniques, and compositing that she shares in a fast, but straightforward, easy to follow, step by step manner. No matter what your level of expertise, you'll find gems, shortcuts, and methods in her teaching that you can practice and put to use to make your work stronger, faster, and cleaner. And with the bonus materials she graciously provides, including workbooks with her detailed steps, practice files of the images she uses in class, and before and after comparisons, you'll be on your way to improving your skills immediately. She's an accomplished retoucher and gifted teacher. If you have the opportunity to take one of her classes, take advantage of it!
i Just want to say ..........Wow so worth it and she is so amazing at explaining ..... on top of she makes it fun to learn