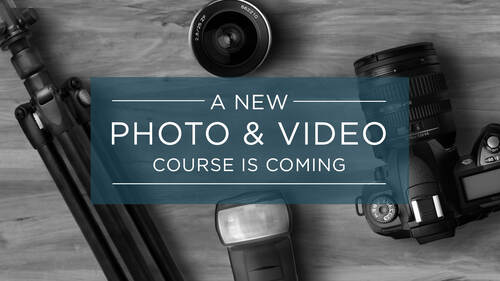 Class Description
Every person who poses for a portrait has a story from their life that can be told. When creating unique storytelling portraiture there are many different elements to consider in the photograph on top of how to communicate with your subject before taking the photo. Join internationally renowned photographer, Kelly Brown for a distinctive exploration on how she captures her subject's individual story. Kelly will take students on an expressive journey and deep dive into her meaningful approach and methods to photographing five different stages of life from newborn to elderly.
Kelly will teach you:
The power of imagery to convey the message and story of your subject
Finding inspiration to create images that are truly unique pieces of art
Identify your vision and bring your subject's story to life through the use of storyboards
Designing, creating props, and knowing which materials to use to set up a scene for your images
Use light to evoke emotion and create a mood
How to communicate a story through posing and directing
Also, Kelly will delve into the world of print competitions. You'll learn how to decide which competitions to enter and why, the importance of watching live judging for yourself, the different terms and conditions for different competitions and what they mean.
This class will show you how to connect with your subject to build confidence and trust. Taking the time to listen to your subject's story and to create a unique image that reflects who that person is takes time, patience, insight, and creativity. Kelly will share with you from her vast experience and knowledge how to push yourself to become more creative with your photography and share those unique images with your clients.