Tethering to Lightroom: Simultaneous Shooting and Editing
Jared Platt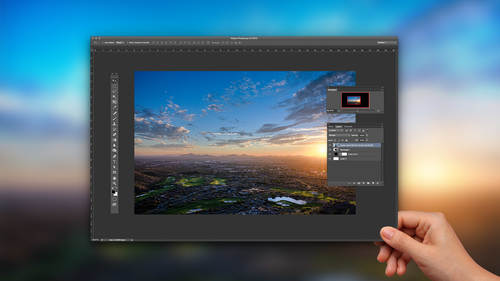 Tethering to Lightroom: Simultaneous Shooting and Editing
Jared Platt
Class Description
Participate in a full tethered photoshoot, and discover the powerful efficiency of simultaneous shooting and editing. Follow Jared Platt from start to finish in this step-by-step lesson for both beginners and advanced users. You'll gain new insights in lighting, camera settings, tethering tips and Lightroom instruction, and learn Jared's advanced techniques for streamlining a tethering workflow.  

Software Used: Adobe Lightroom CC 2015.2 - 2015.3

Class Materials
Tethering in Lightroom Presets
Ratings and Reviews
Mind blow! This was a great course and Jared explained in detail and with great clarity a comprehensive approach to using a Lightroom workflow that collaborates with multiple software platforms. Lots of "A Ha" moments. I think I can actually do this now where I didn't have a clue how to make this all work before.
Awesome class... So glad I got it.... Who knew I could do so much with a cord and my Lightroom... Totally hooked!
Absolutely great class. Lots of useful information. Thank you!
Student Work