Maurice & Rishad - Recap
Alex Strohl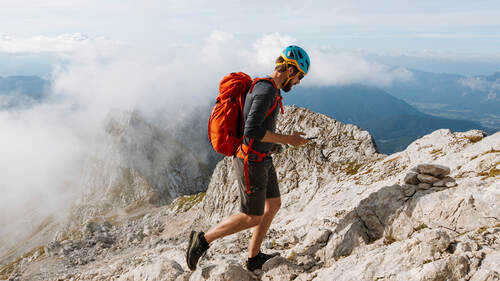 Maurice & Rishad - Recap
Alex Strohl
Lesson Info
17. Maurice & Rishad - Recap
Lesson Info
Maurice & Rishad - Recap
That was my conversation with Maurice Lee and Rashad. It was, yeah, they're straight talkers. They're, they're saying it how it is. It's definitely screwed up times and they're hearing a lot of bad news from clients right now. So it's something we definitely have to hear. We probably don't like hearing, but we have to hear it just so we can adjust our expectations right. In terms of the wrap up of what they said, essentially, they're not ready to jump to conclusions which I totally respect that. It's, it's too early for them to sort of jump into what's the best practice right now. They're still analyzing the data and looking at how things are going because what we know is that this thing is like a day to day thing, evolving every day. So we're slowly reopening the country but there's so much more to do, right? So essentially, what Maurice and Rashad was saying is to focus on how seeping first. So we've heard this before on the workshop is like tie in your pitches, work out your client ...
relationships. Build trust. Don't try to be pitching right now. Whoever cannot be pitched, right? Focus instead on building trust. And I can relate to that. I think trust building is much more valuable than just going and pitching all your ideas at once. If you have to pitch them, do it in a way that doesn't burn bridges or doesn't get you in, it doesn't put you in a bad light of this guy who can't wait, right? If you can't afford to wait, should probably just focus on building trust and adding value to your clients and prospects. Instead of trying to sell, sell, sell. Rashad was mentioning to get closer to your goals go shoot spec, if you want to. If you wanna pitch this boot company for example, go take some photos of your wife. Whoever's in your life of the boots, with the boots on and shoot some specs so you can show that in your email to the, to the company or in whatever you send in the deck. You can show that you walked the line that you've shoved similar products. and then you know what's up. You show that you are interested in it. You really want to get this project. Yeah, I mean, and lastly, it's, let's use this quiet time to not only try to pitch everybody and do business also let's just work on being creative for the sake of being creative. So giving us the mental space to not have, to not have to work every day on something but more to take it easy. Easy in a way that you're not going hard on yourself on what you could be doing right now to sort of have your company survive but more of what can you do right now to be more creative. So you develop new ideas through that. So at the end of the day, we have to give ourselves permission to just be creative and not just focus on do, do, do but kind of let our minds wander, go on long walks and see what kind of ideas come out of that. I think that's really powerful advice from these guys.
Ratings and Reviews
Perfect Timing They say things come at the right time and this workshop definitely did. Being a photographer is the greatest gift I could thank for, showing though my eye how I see existence is a blessing; but being successful from it is very tough! It has been a ride for me, and this workshop clarified so many things. The tools that are being shared are worth it all. Listening to these interviews made me feel not alone, hearing them speak about reinventing ourselves and trusting our creativity was inspirational. Specially the similarity of all about not giving up and staying authentic. Thank you Alex, you created a master piece of knowledge. Anabella.
What a wonderful resource! I really wanted to give Alex a HUGE thank you! This has been such a great resource as an aspiring Photographer. I feel way more confident and knowledgable about reaching out to clients. I still have some of my own homework to do but I feel like I am well equipped to tackle these challenges and to keep moving forward. Such a generous and honest resource. Can't thank you enough! And thanks to all who interviewed and shared their experiences.
Timely Generosity Many thanks to Alex and friends who made this workshop happen! Very helpful, timely insights and reminders that building respectful relationships, trust, and community are values upon which to build personal, professional and cultural fulfillment and success. The conversational details within the interviews are fantastic. And the common threads throughout make me hopeful. Thanks again to all!
Student Work