Future Planning
Jason W Womack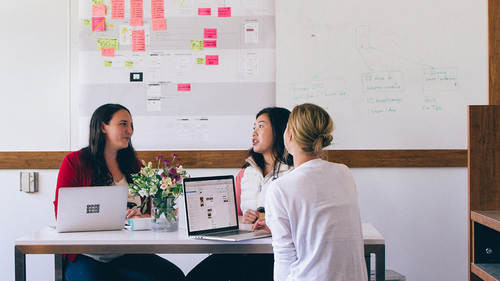 Future Planning
Jason W Womack
Lesson Info
4. Future Planning
Lesson Info
Future Planning
I knew I was going in a direction of writing a book. I knew that I wanted to have that Barnes & Noble bookstore experience way back when. And I didn't know how to do it. I had never written a book with a publisher before, so I started, I started a blog. And at the time, early 2000s, this was the way to go. So I started writing articles under this title, Your Best Just Got Better. And I did what a lot of authors or writers do, I just talked to people and I had three questions that I used to ask. I would ask people, hey, has life ever been tough? Have you ever faced a challenge, or have you ever had something come at you that was hard? Some people would go, oh yeah. And then I'd say, did it ever get worse? Did you ever have it get even harder? And that separated out because some people would say, nope, nope, one challenge and I'm through it. Other people would say, oh gosh, Jason, I thought that was hard. I then had to go through this one. I'm looking around the audience, I'm seeing ...
some nodding heads up and down. And then I followed it with a third question which was, what did you do? And that became the content for the blog, Your Best Just Got Better. Has life ever been challenging? Did it ever get worse? What did you do to get out of it? Fast forward a couple of years, I'm at this conference in Austin, Texas in the month of May, called South by Southwest. It was raining outside and Jodi and I were at the same conference, but we were in different sessions. In between sessions, I opened up the paper catalog, I'm dating myself, I know, back when we had paper catalogs at conferences, some of us remember these. And there was a class title, a panel, called From Blog to Book. I thought, well that's in direction, that's in process. That's getting me from where I am to where I wanna be. I looked at the catalog, I looked at the map. Of course, it started in three minutes and it was one mile away. So I started walking. I showed up late, they had already begun. There was one seat left, it was in the front center of this large hall. I sat down, there were panelists in front of me, there was an audience behind me, but I was laser focused in. One of the publishers, Matt, thank you for everything you ever did for me, one of the publishers from John Wiley & Sons, he said a couple of things that I had never heard, that helped me become, well, it helped me believe that I could go from blog to book. I submitted a book proposal that night. About 18 days later, they sent back a contract. About 30 days later, we signed that contract. And within eight months, the book was on the shelf at Barnes & Noble. Apparently that was one of the faster books that got written in that time. That was a process, it was in a direction. Didn't know how I was gonna do it, but because I raised my hand, made awkward eye contact, and follow it up. I could do that continual strategic thinking. The future, the future is coming. It's gonna be here before we know it. I'll date stamp this, here we are in the summer of 2018. I don't know about you, but this year's gone pretty quick for me. The weeks that became months, that became quarters. And pretty soon I know we're gonna start to hear the seasonal music of the next season. That 12 month vision that you have. And by the way, I use 12 months just as a milestone, just as a flag. Some of you might be able to see a little bit further out. I call it the curvature of the horizon. When you look out, when does it drop off? For some of you, it might be even shorter. Those of you who are presenting to a board, for those of you who are working with shareholders, that 90 day cycle comes every 90 days. For today, what I'll invite you to do is to think to yourself that 12 months out. Next time you're journaling and you wanna do a little strategic thinking, up on top of that page, where you would normally write today's date, I invite you to write today's date a year from now. And then ask yourself, what will I wished we'd had? What will I thought we would have done by now? What direction, what destination will we want to have touched? And this roadway, this fork in the road, it's really gonna balance between process and product.
Class Materials
Think and Work Strategically Worksheet
Adobe Stock Get Started Download
Ratings and Reviews
Fantastic class! Highly recommend- Jason has such positive energy and enthusiasm, all his courses have been fun to watch and very informative.
A lot of inspirational exercises in a short time! Enjoyed it a lot and got few interesting insights.
Student Work