Transform Your Images with Color Grading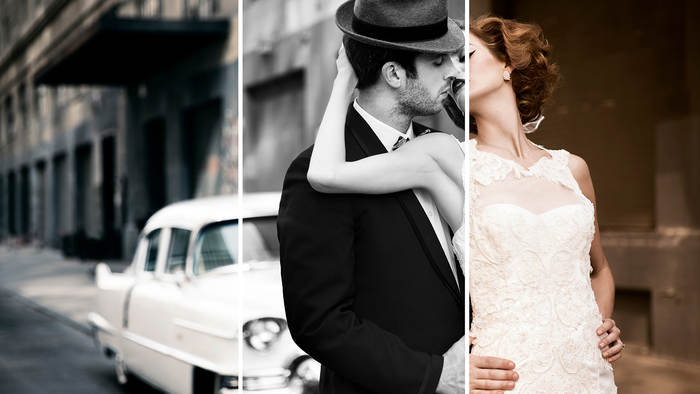 Lesson Info
Gradient Maps
Often you'd be quite surprised what a magazine or editorial portrait looks like before Photoshop®. No, it's not about changing the skin or body-- it's about the tones and colors. In this segment we will begin by creating some timeless imagery using simple sets and lighting setups. Then, we will crank our creativity up a few notches by exploring color grading in Photoshop®. You'll learn several approaches and tools to create drastically different emotional responses to your portraits using selective color, split toning, plug-ins and more! There are many ways you can transform the look of your images for a drastically different feel. Join Lindsay Adler as she shoots a series of standard but beautiful portraits and then transforms them in Photoshop®.
Don't have Photoshop yet? Get it now so you can follow along with the course!
Software Used: Adobe Photoshop CC 2017.1.1

Reviews
Awesome! I just love Lindsay's photography and teaching style, this is another great class with her! Very informative and good to understand.
Lindsay clearly knows her stuff. But i didn't pay for a workshop that covered for almost half the time in lighting set ups and how to shoot before grading. The lighting section could easily have been explained in five minutes. Quite frankly all the different techniques she shows of grading can easily be found on youtube and in far greater detail too...There wasn't nearly enough time spent on HER processes of grading of different types of images. It was only in chapter 14 (the last chapter) that she actually plays around with her own way of grading. She only addresses one outdoor image for a couple of minutes. I would have loved to have seen her grade an image from start to finish....(maybe even an audience photographers image) everything she showed seemed half baked and unfinished and quite frankly not anything like you see in her professional work. It would have been nice to see some of her awesome images and for her to talk us through how she got there.... Very disappointed and quite shocked that it has received so many good reviews. If you have a basic idea of what is in the chapters then you will learn nothing new here.....pretty miffed that i have payed to learn how to set up a basic lighting scenario..... .
I really enjoyed this class. Lindsay does a great job of showing Color Grading from shoot to final product. Lindsay has the perfect balance between understanding what to do for an effect and explaining why we are doing it. Side note: This course gives you the tools, but much of color grading still depends on the photographer to determine what style or mood you want before the image is taken. If you know what style you want this course will help you achieve it.