Travel Photography: The Complete Guide
Tricks to Manual Cloning in Photoshop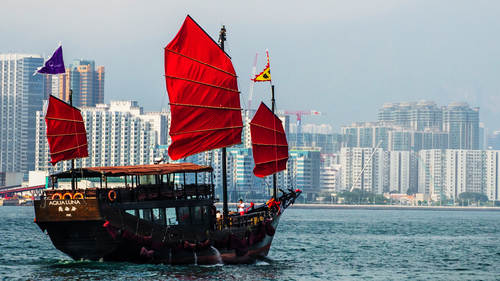 Travel Photography: The Complete Guide
Tricks to Manual Cloning in Photoshop
Lesson Info
Tricks to Manual Cloning in Photoshop
How can we be much more useful when we copy from one area and put it somewhere else and do it manually. So let me show you that. The thing that does it manually is the clone stamp tool. The clone stamp tool is the one where all it does is copy from one area and put it somewhere else. So if I need to fill in this little area here, need to be looking at the surroundings and say, "Where might I be able to copy from? "Where is it the right brightness? "Where's it the right color? "Where's it the right content?" And I want to show you just how it can become a bit more versatile. I'm just gonna pick an area to copy from. Don't know if it's going to be precisely the right area. That's not important. What's important is that you learn something right now about how to make it more versatile. I'm gonna go to this area right here and the way you tell this tool to copy from this area is you hold down option, alt, and windows and you click to say this is my source. Then you go over to where you wan...
t to apply that source and you can make your brush larger if you'd like to see, you know, what would you get and all it is is a copy of that other area. The problem is sometimes it just doesn't quite fit in because the angle is off a little bit or something else, but let me show you a trick. Stare at what's inside that circle where my mouse in moving and let's see if you can see any change happen. Do you see how right now I'm repositioning it if you stared at that area? I can move it around but that's not all I can do. I can also come in here and rotate it. Can you see it rotating clockwise just a little bit? It's going pretty slow, but it's rotating. Or if I go the other way. I can rotate either direction. Or maybe I want to scale it. Do you see it getting bigger? Or do you see it getting smaller? That makes this tool infinitely more useful because I'm not limiting just blatantly copying from one area and putting it somewhere else. I'm copying it, modifying it before I put it in. So how the heck am I doing that? Well I'm using my keyboard. If you use two keys on your keyboard, you have to hold these two keys down. They are shift and option. Keep them held down and then in addition to those two keys, you can use the arrow keys to reposition. Left, right, up, down. So you can precisely place whatever's in there. So arrow keys to reposition. You can use the bracket keys, is what I call them, they're kind of half squares. And those, the right bracket will enlarge. Left bracket will scale it down. And then, to rotate you use the greater than and less than keys. The right one will rotate clockwise. The left one will rotate counter clockwise. By doing so, it makes it much easier to be able to find a spot where I might be able to find a rock or something else that might not look perfect at the initial angle that it was deposited on the ground, but moving it over, scaling it up a little bit and rotating it can suddenly make it feel like it belongs there, fits there. Does that makes sense? So the problem with that is using the keyboard, I don't know of a reset that means go back to normal where it's not rotated, not scaled and everything else. So now I have to reveal what I was actually doing with the keyboard. Keyboard things are usually shortcuts for something that could be done manually somewhere else, like going to a menu. So if I go to the window menu, there's a choice in there called Clone Source. Clone Source. Here's what it looks like. I didn't open it originally because it looks more complicated and I didn't want it to scare you. I wanted you to just look at it and say, "Alright, that's fine." But watch these numbers. I'm going to hold down the same two keys that I talked about earlier, shift and option, and I'm going to use the arrow keys. That's what moved it around and watch what happens in here. Do you see a number changing? That's the 'x'. I'm going left and right arrows. Then the 'y'. So that's 'x' and 'y'. How far did I move horizontally and vertically between the spot I was copying from and where I was about to apply it. So I can fine tune it. Then when I went to the bracket keys, see what it's changing? And then when I went to the greater than and less than, you can see they're just numbers in here. But they're just more convenient to change using your keyboard. If you don't want to use your keyboard, you can go over to these numbers and hover over the letters that are there and you can drag left or right, like this. And therefore, you don't have to click on the number and type something in and once you're done using that, you need to get it reset to normal. Do you see this little U-turn icon? If you click that, it will reset everything. Couple other things that are in here, this icon here will flip the content horizontally, like a mirror image of itself. Often times that's great. Just look out for the lighting. If the light's coming from the left side on the entire photo and you flip it. Suddenly that part, the light will come from the right. But if it's like overcast or something, where you can't tell where the light is coming from, then you can flip it easily and it looks fine. The icon below that would flip it vertically. And by being able to scale, rotate, reposition and flip, you are much more versatile when you go in and try to find areas to copy from and put them in your picture. Does that make sense? I'm not going to finish this image because to me it's not important if we finish an image. What is important is if you learn things, so before I close this image, do we have any general questions about what I've been doing? I have a question on trying to take those tourists out. Can you use a lasso tool then hit delete then get the screen ... In the newest version of Lightroom, or not in Lightroom, in Photoshop, I believe they changed something and that is if you make a selection and hit delete if you were working on the background layer ... Oh, what is it? There is a way to get it to show up, but if you hit delete and it doesn't show up, try shift delete. Shift delete is a shortcut that forces this to show up. Sometimes it doesn't work. Shift delete will work. The normal delete sometimes this comes up and I'm like why are you coming up and sometimes it doesn't. I think it might come up when you're working on the background layer. If you have layer called background, it can't poke a hole in there because the background layer cannot contain transparency and so I think that's what forces this to show up on occasion when you hit delete. And if you're working on a layer that's not called background you can have transparency and so it doesn't force this to show up and in those cases try shift delete. That'll do it. I have another question. I just wanted to add that sometimes it's helpful when you're mimicking things to kind of play along the horizontal field to keep ... I like to grab things from the same horizontal line, so that they retain most of the scale and like if I grab a shrub, I try to grab it from the same area just so that it keeps it's resolution and it's shape. Yeah, it can be helpful. It all depends. I did it again. Whenever I'm in Photoshop, I'm used to teaching seminars where I can only use Photoshop and so that means I use a combination of Photoshop and Bridge and right now I'm in seminar mode. So that's what I do. When I'm at home, I never use Bridge and things because Bridge gets replaced by Lightroom. In case I didn't mention that before, Lightroom replaces two parts of Photoshop, the part called Bridge and the part called Adobe Camera Raw. It doesn't replace anything else, but those two pieces can be completely replaced with Lightroom and when I'm at home that's the case. When I'm giving seminars, people hire me to give a Photoshop seminar and I'm like, "Can I use Lightroom?" and they're like, "No, it's a Photoshop seminar." And that's when I get used to having to use some things I don't enjoy.
Class Description
It takes the perfect combination of gear, exposure, and creative thinking to produce travel images that stand out from the rest. Learn the how to bring the critical ingredients together in Travel Photography: The Complete Guide with Ben Willmore.

Fresh off a seven-country, two-month international trip, Ben will share everything it takes to create exciting and memorable travel images. You'll learn how to:


Deal with everyday tourists in your shots 

Select the best lens for each situation 

Organize the chaos of a scene into a compelling image
Ben will cover everything you want to know about selecting, packing, and protecting gear. You'll also develop an efficient digital workflow that fits the fast-paced lifestyle of travel shooting.
Don't go on your next travel adventure without the insights and skills you need to capture high-quality images, fast processing – join Ben Willmore for Travel Photography: The Complete Guide.