Tips for Fill & Stroke Color Options
Jason Hoppe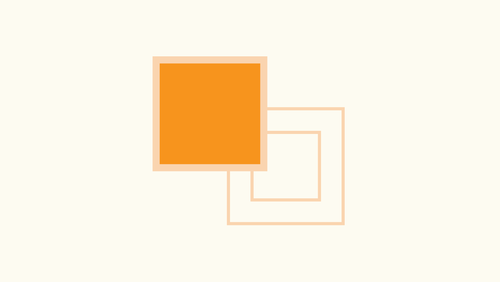 Tips for Fill & Stroke Color Options
Jason Hoppe
Lesson Info
7. Tips for Fill & Stroke Color Options
Lesson Info
Tips for Fill & Stroke Color Options
when you're also using color and you have your borders around objects to show you this and use your eyedropper tool. The eyedropper tool is awesome because I love the eyedropper tool. Just samples everything. But if I have an object around here where you have a fill on something in a stroke on another and you want a sample something with your eyedropper tool, Aiken, select my object. Use my eye drop or two. I'm sorry. Select. My object is my eyedropper tool. And you're going to see that it picks up all the attributes and it's like, No, I only want to pick up the fill and not the stroke as well. Well, guess what. You have your choice off. What you want to pick up. You may not have known this if you double click on your eyedropper tool. This gives you all the settings that you can pick up. I know you only want to pick up the fill color, then said it toe only Pick up the fill color. Go figure. I know. Is that not awesome? Mm hmm. Totally. So now if you're not gonna be doing this and you d...
on't want to have these issues just go when you're eyedropper tool. Say, you know what? I just want to pick up the fill color, not the stroke or all the other stroke attributes either. Just give me the fill color. That's it. No transparency over print. That's it. You know, no stroke color at all. Just give me color. That's it. You can pick up everything that you want so you can keep all that checked. But you can go in and only drop it where you want so I can pick up everything. But I can only apply whatever I pick and choose. Yeah, I know. And here you thought the eyedropper tool was just the eyedropper tool. Now you can pick up anything and everything with that as well. Pretty sweet stuff. So the rule of thumb always look for global colors. All of them. Every time you see that little angle in there, that means you double click on that's gonna change it everywhere in your document. If any of you out there used spot colors, you'll notice this to open up the spot colors. I'm gonna go in. I have to bring in my library for the spot color so open color books right there. I could use my Pantone solid coated. Do you notice how all of these have little corners in them and a little dots? Well, spot colors or global colors, meaning that I can't really go in and change the spot color causes a pre made pre set Inc so all of these are automatically global colors. But when you see that little dot in there that tells it that not only is it a global color, but it's a spot color as well. So if you're looking through your panel and you cannot tell which is a Pantone color, and I can just drag my Pantone colors in here from doing a spot color job, I can drag those in. Those are all spot colors hover over them. It tells me it's an actual spot color over over this, and it will give me my actual breakdown of the color that dot means spot makes sense, doesn't it? Of course. And these are global colors. Cool. I know mawr and more things somebody said, You know, I'd like to have all my Pantone colors as my opening Swatch panel. Do it go in open up your entire Pantone book. Go ahead and grab every single color dragon your swatch panel save it is your template or your profile. You got every single one done. It's all in there all the time. It's one heck of a search, but you got him. Some people like I want everything open. Well, you can see every time I open a library. Now every single window is open in here and you got all these libraries that I've already opened before. And you have to then tear those off every single time gets illustrator never forgets. So every library just opens on top of library and top of library and top of library on. It's like, Oh, my gosh, it's like, doesn't get any more complicated. Well, good thing is, the answer is no, it doesn't couple of the really quick things when you're dealing with color, especially with Phil and Stroke, and this is just really simple stuff. But these are the kind of things that people absolutely love for this. When we go in, you can always use your filling stroke directly from the panel here. Same Swatch panel for your fill same Swatch panel for your stroke right here. But if you want to use this for your feeling stroke right here, inevitably you'll have your stroke or your fill selected in a different way. So my stroke is to the front right here, and it shouldn't be, and I select something and identity put a stroke on there, and it's so frustrating. I meant to select the film if you click X X. If you look at this, X will go ahead and switch the Phil or the stroke major, whichever one you want active. Okay, so whatever you see, just click X and it'll bring the fill or stroke to the front. That's nice. If you've got this exactly backwards and your stroke is supposed to be, you're filling. Your feel is supposed to be your stroke. That is shift X swaps. You're filling your stroke right there. Awesome. Then you realize that you don't want to have your fill of anything or your stroke with anything at all. You can use your little slash key, which is also shared with your question. Marquis. If you're Phyllis forward and years of the slash key, it will fill it with none. If your stroke is forward and use your slash key that is filled with none either way, So I see so many people going and using this all the time. It's like it's really easy. X brings the stroke of the fill to the front shift X simply flops the stroke in the Phil. And then, if you're Phyllis to the front and you want none nature question mark, which is also your forward slash, fills it with nothing. Or if you have a stroke and you've been to not have a stroke on there, you can select your stroke, have that forward user slash that converts it to not. And then there's the one last thing I don't know that anybody is ever gonna ask this. Why is it that sometimes I open an illustrator file and there are no colors in my color panel? Ever done that? You open it up and there's no colors. What did you do wrong? Nothing. Here's what happens, folks. If you go in and you have a picture, I'm just gonna take a picture real quick, like a screenshot, and you can open up Photoshopped files J pegs, anything an illustrator that you may want to do an image tracer. You may want to draw over or something, and illustrator Files will open up a Photoshopped file. So if I go under file open and I go to my desktop and I have a picture or screenshot whatever and I opened up a picture in Illustrator When I click open, There it is. And there's my picture right there on my Swatch panel is completely empty when I opened up a picture, not when I place it in. But if I open up a picture directly into illustrators going to file open. My Swatch panel is bone dry and people are like, Why does that happen now? This is different. If I create a new document and then I go and I go under the file menu and a place one image in here, then I still have my swatch panel. But if you open a photo J peg PNG gift layered Photoshop file whatever and you directly open it from the file open menu, your swatch panel completely bone dry. So if you ever wondered about that, now you know and it's the weirdest thing because it's like, Why do I have no watches? in here? None. And then, of course, you go over and you want to create some colors here and you go in and nothing is available. And you're just like, Why is that? And it's like, Oh my gosh, And it's like every time I do this because you opened a picture. That's why if I copy this and patient of a new document, not a problem, it's the opening of the picture. An illustrator. Why it gives, you know, color swatches. No idea. But it does. And I'm sure people gonna be alike. No way have been using it for 40 years. And it always does that. Yes, indeed. And that's why it does it, folks, every single time.
Ratings and Reviews
Jason continues to astound me with how he uses Illustrator. Loads of time saving tips for the seasoned AI user. Beginners are fortunate enough to have these tips before you've spent hours and hours on projects. Wish I had you years ago Jason. You're a treasure. Is this course worth the money? ABSOLUTELY.
Once again a great course from Jason 🙂
Most of the stuf was already well known:) Though I liked the teacherstyle; engaging. I would not buy the course for the single price but as part of the creativelive bundle I think you get much more valuable.
Student Work