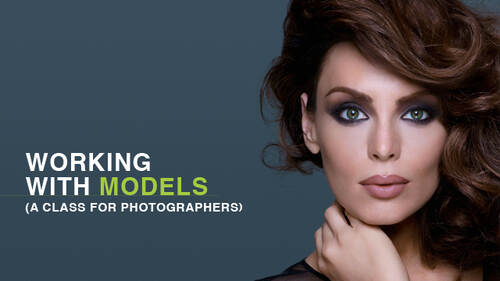 Class Description
Want to learn how to find models, how to build your portfolio, and about the business of fashion photography? Fashion photographer Matthew Jordan Smith returns to the creativeLIVE studios for a 3-day workshop teaching photographers how to work with models! Matthew and fashion model Yoanna House from America's Next Top Model will take you through the model-photographer relationship from both sides, showing what sort of direction is helpful and what is confusing, how to cast for a photoshoot, and what you should look for in a model. Matthew will share his insights on how you get the look you need from a model and how to build relationships with models to get the best possible results. Models: want to learn how to be a successful model?
Reviews
So amazing !! Bought this and Lara jade Fashion Workshop and the 2 compliment each other really well. If you're interested in fashion photography these 2 courses are so inspiring. I Love the Matthews passion for the creative process, its inspiring and informative.
Did the assistants course ever happen?? John and Matthew would be a great team. loving this course. Thank you Matthew for your endless patience and easy teaching style! So many useful snippets of real world information.