Putting it All Together
Melissa Cassera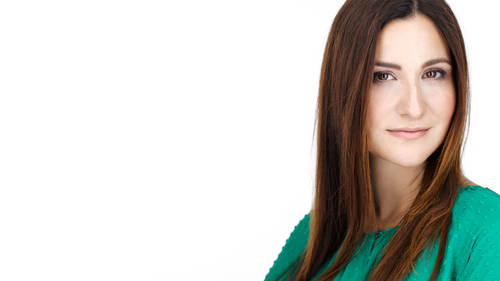 Putting it All Together
Melissa Cassera
Lesson Info
10. Putting it All Together
Lesson Info
Putting it All Together
So let's just put it all together quickly, and talk about next steps, so like I said, start with a 25-word intro and build. But if that doesn't work for you, then don't listen to me, just go do your own thing, I won't know, and I just want you to be happy. I just want you to feel pleasure. And I know sometimes these things feel scary right? Or a lot of times they do. So like, whatever feels fun, if you're like the about page is cool, like then, or I just want to write about my fun guilty pleasures. Fine, start with that, I don't care, whatever gets your pen on the paper, whatever gets your finger on the keys, like, do it. So, rough draft, like I said is always a rough draft. So don't stress, all these things we did up here today were rough drafts, right? They're all working documents, nothing is intended to be perfect. Like it's not gonna happen just standing up here. So these were all just rough draft examples, that now the folks that were the examples can use and move forward, right?
If they like 'em as is, then use 'em as is that's great too. But always know you can change it. Then add sizzle from your bio thesaurus. So like we said, we created that document so we can swap words, swap phrases. Make sure you're echoing back your client language. So we hit on that in one of the examples, just making sure you're not using a word that's gonna have the complete opposite effect of what you want to create as an experience for your client. And then also Bios are always evolving. We change as people, we are never the same person right? We change like literally minute by minute. It doesn't mean you have to change your bio every minute, that would be intense. Just know that it's an ever-evolving document. So you're never gonna have this place where you're like, this is perfect, and like, everything is amazing. No, it's always gonna be changing, so I like to update my bios at least once a year. Sometimes, more frequently, if there are things rapidly changing. And sometimes an update just means like one sentence. It might mean adding a credential in, swapping it out for something else that is, like this one's better, this is a better credential. Or adding in a couple fresh, fun, vivid words. Whatever that is, just put that on your calendar to do. And with that said, you guys have all the tools you need to create your awesome bios. So if you wanna come hang out with me, and keep me updated on how everything's going, you can come check me out on Instragram, I'm on Facebook, not that much, but you can check me out there and I'll respond to you. Or on Twitter, or my website as well, it's just my name, melissacassera.com.
Class Materials
Melissa Cassera - Bio Templates
Ratings and Reviews
Short, sweet and simply amazing! Melissa has such great energy, conveys her messages across with the right amount of information mixed with animation and humour, and provides helpful best practice templates for you to put what you've learnt into use right away. Highly recommended.
I find the tips in this class helpful because while I'm a good writer, I hate writing about myself. Melissa's template is perfect for someone like me. I recommend this course.
What a life saver! I got so much inspiration and fun practical help our of this course, when I was stuck on writing a bio that would make me feel confident.
Student Work