Adobe Illustrator CC for Beginners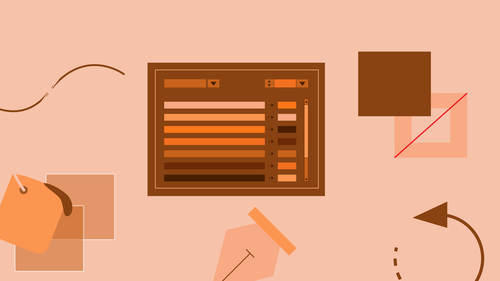 Adobe Illustrator CC for Beginners
Class Description
This course is part of: Adobe Illustrator Creative Cloud: Essentials for Creating Projects 

Gain the fundamentals necessary to tackle the world's best vector-based illustration software Adobe® Illustrator®. Brian Wood will take you step-by-step and explain everything a beginner needs to know to get up and running with Illustrator, including:


Interface & tools

Using the pen tool

Applying color

Formating Text 
In Adobe Illustrator CC for Beginners Brian will use a series of projects to teach you everything you need to create your first graphic or illustration. 
Software Used: Adobe Illustrator CC 2015

Reviews
Pretty good so far but he's using a very different version of Illustrator and my currently updated version does not have the tool bars top and bottom for dealing with artboards.
This is a great beginner course. Of course, it is older and still uses Illustrator CC (2015.3), but it's real easy to figure out the differences. However, anyone who has Creative Cloud can still install the older version (located in the "Other Versions" tab and take the class using that version and then delete it when done. The knowledge transfers easily. Brian is an incredibly knowledgeable instructor, teaches in detail and doesn't patronize his audience.
Very informative course. Creative Live is a great substitute for spending 4 plus years in school.