Night Photos: Call for Submissions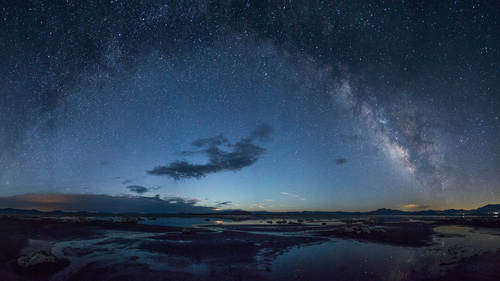 Astro Landscape Photography
Lesson Info
Night Photos: Call for Submissions
Hi, I'm Kenna Klosterman. We hope you've been enjoying Night Photography Week. You've been learning from five members of National Parks at Night, some of the leading masters of night photography, and now it's your turn to seize the night. We want to see your work, so go to the link below and upload your night photos to our Student Work gallery. By submitting, you'll be registered for a chance to have your work featured during our Night Photography Critique, with Gabriel Bitterman and Matt Hill on October 25th. So show us your images featuring stars, car trails, light painting, light writing, night portraiture. We want to see it all. We encourage you to use what you've learned, explore the night, and share your images.
Class Description
The solar system and the magic within it can be seen with more than just a telescope. Capturing the milky way and the movement of the solar systems around us can make for engaging and out of this world photography. In this class you'll learn:
What equipment to use and setting your composition in the field 

How to find your focus and exposure in the dark 

How to capture star trails and the best opportunities based on the lunar calendar 

How to capture the Milky Way and create striking panoramas of the night sky.

  

Lance Keimig is the author of Night Photography- Finding Your Way In The Dark and leads photo tours around the world.