The Boudoir Workshop
Reviewing Previous Images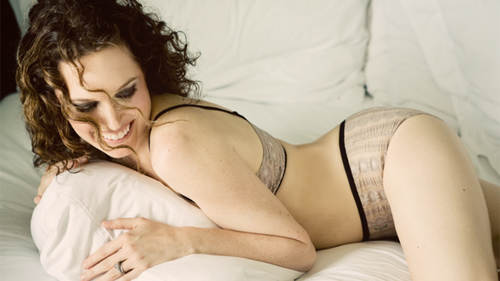 The Boudoir Workshop
Reviewing Previous Images
Lesson Info
Reviewing Previous Images
Class Description
Join Christa Meola for a hot workshop on the art and business of boudoir photography. Learn what you need to know about lighting and equipment, shooting on location and in the studio, building amazing client relationships, posing, post-production, pricing and much more.
The agenda will include hotly debated topics, business strategy, Q&A's, portfolio critiques, and a series of live shoots. Take a front-row seat with Christa as she demonstrates how to work with women, from figure models to soccer moms, curvy gals and nervous clients. Watch as she relaxes stiff subjects, coaches natural movement, and captures gorgeous moments that allows each woman's unique personality and beauty to shine.
This workshop is perfect for you if you want to learn all of the exciting aspects of the boudoir market, whether you're just getting started or you're already a seasoned pro and ready to take your business to the next level. Be a part of this exciting and intimate event with fellow photographers around the world focused on how to create a successful boudoir photography business.
Reviews
AWESOME DEAL on Christa's course. I just sent an email to my husband to tell him thanks for "gifting" me this course. I told him just the ONE CLASS about pricing was worth the full $129 price of the course. And there are over 50 classes?! That is a crazy stupid good deal. You can learn something good from every class you take, every book you read, and just apply the stuff that works for you. There are a lot of people out there who seem to just enjoy giving crappy reviews, and to me it's almost like bullying. How someone could not find $129 worth of value in this course is beyond me. In my opinion this course is worth over a thousand bucks, because it can help you make SO much more money. I hate when I see people whining about things that are not 100 percent perfect, and they get annoyed if the person isn't catering to their exact needs. It's like the Yelper generation, with a disturbing sense of entitlement. I would love to see those people try teaching a class about boudoir and see if they could do any better. It also seems like, the more popular a person gets, the more other people feel the need to tear them down. I'm grateful that Christa even offered this course at ALL. Thanks Christa for all you do to help those of us who really need to know this stuff. You rock.