Canon® Lenses: The Complete Guide
Lens Accessories: Extension Tubes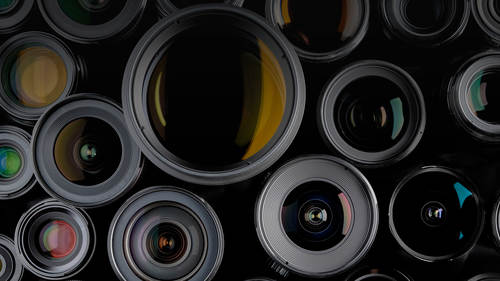 Canon® Lenses: The Complete Guide
Lens Accessories: Extension Tubes
Lesson Info
Lens Accessories: Extension Tubes
And so next up we have extension tube's so extension tube's are a great way to dabble in the world of macro photography so if you're interested not fully set on macro photography but you're interested in macro photography the extension tube's I think are the best way to dabble in close up photography there's a number of different tubes out there and what's interesting is these are tubes they're not lenses there's no glass elements in here at all they're just hollow tubes designed to move the camera away from the land so here we have a camera and a seventy two two hundred lands were going toe add a twelve millimeter extension tube in between the body and the lands and that's gonna enable us to focus up a little bit closer we can add in a bigger tube which will enable us to focus even closer and because there's no glass elements we can add multiple tubes at the same time and continue to keep our sharpness all while getting closer and closer on our subject so I wanted to do a little test ...
on what is the difference and so this is what you see with a standard seventy two two hundred and four at its closest focusing and then when we add a twelve millimeter twenty five and then the two tubes together it is reducing our focusing distance between the camera and are subject which means our magnification is increasing so if you want to get a little bit closer these do a great job because they're cheap they're small they're lightweight and they don't change the image quality because there's no glass elements in there however as nice as they are they are still no comparison for an actual macro lens for getting pure close up really close up so if you know you really need to get up close the macro lens which we're going to get into in a later section is the best way to do it but this is a nice way to increase your ability to get close up one of the other things that's really nice about this is that you can add these tubes to any lens that you own all right it doesn't work real well on wide angle lenses but it does work very well on normal the telephoto lenses and so if you have a tie four hundred millimeter lands that has a minimum focusing distance of let's say eight feet you could bring that down to three feet if you want to really tight shot and so there's a number of cases where I've used it on one of these big white lenses because the minimum distance you know on this eight hundred millimeter lens let me just take a look at it is six meters that's pretty far away and so if you wanted to cut that in half you could do so let's say you had a hummingbird feeder just outside the window that was only eight feet away you could add extension tube's and get that lens to focus closer and so as I say you could use that with any lenses they typically don't do real well on wide angle lenses because it brings the focus point somewhere inside the lens you see nothing in focus and so normal to telephoto lenses works very very well on that now when you do use these when you move the lens further away from the camera body you are letting in less light to your camera cause it needs to travel further from your lens through your lens and so there is an exposure adjustment so you can't just figure out what the exposure is add in a bunch of extension tubes and then take the picture you better figure out that exposure after the fact and these extension tubes and I think I got at least one of them over here these extension tube's have elektronik ce on them and so they pass forward all the exposure information and all the focusing information and so these newest ones are auto focus that stays the same and it passes through all the electronics on there now yes I bring upon the keynote the next life the there is a number of options the one that I have here in my hand is a cannon extension tube and there are aftermarket once and for image quality they're the same because there's no glass in there, okay, but why did I get the cannon ones? Well, I felt that these were a little bit better quality made, and I knew they had a little bit better resell value, so it was a small investment. I'll get that investment back when I end up selling this to somebody else, somewhere down the road. And so these are really good values, because they give you three of them in a package for about a hundred fifty bucks. And so if you want to dabble into it, by all means, I highly recommend it.
Class Description
Working with interchangeable lenses can be both exciting and daunting to all levels of photographers. 
Canon
®
 Lenses: The Complete Guide with John Greengo will prepare you to select the right lens and get the most out of all of your lens investments.
John Greengo is the master of making complex photography concepts easy to understand and in this class, he'll bring all of your Canon® EOS DSLR lens options and operations into focus. You'll learn about: 
Focal length and aperture

Canon® zoom lenses

Which lens accessories to buy

Third-party lenses

Maintaining a lens system
John will cover the full range of 
Canon®
 lenses, from ultra-wide to super-telephoto, zooms to primes, fisheye to perspective control. You'll learn how to match the right lens to your needs and get insights on the best ways to use it.
Whether you are thinking about buying a new lens or just want to get the most out of what you already have, 
Canon®
 Lenses: The Complete Guide with John Greengo will help you out.