Children and Family Photography
Tamara Lackey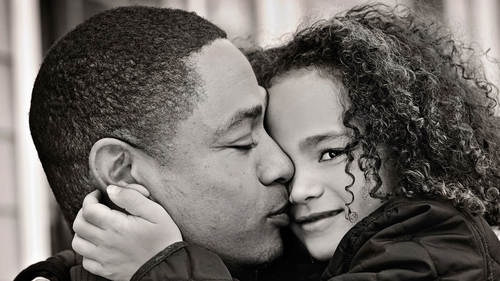 Children and Family Photography
Tamara Lackey
Class Description
The best family portraits are those that capture the true spirit and personalities of their subjects. In Children and Family Photography, Tamara Lackey will teach you how to photograph individual children, sibling groups, and complete families in an authentic and exciting new way.
Tamara is a celebrated family and lifestyle photographer. In this class, she'll teach you how to beautifully light, pose, and creatively photograph children and their families. 
You'll learn about:
The gear that'll help you get you great shots

Which lights to use and when to use them

How to integrate the location into the shoot

Digital workflow and album design



Through instruction and demonstration shoots, Tamara will share her top tips on posing and lighting and she'll teach you how to get everyone into a great group shot. You'll also learn about what goes into her sales sessions and how she handles prints and portrait albums.
Whether you are a parent who wants to take better photographs for the family album or an experienced photographer hoping to expand into the family photography business – this class will equip you with the insights and skills you need to produce photographs that feel natural and look great. 
Class Materials
Children and Family Photography Syllabus
Tamara Lackey Photographing Eyes in Portraits
Ratings and Reviews
Thank yo Tamara Lackey and Creative Live for such an amazing course. Every tool that is needed to maintain a successful business is in this course. Tamara's appreciation for love and family are so apparent in her style of interaction with people and methods of photographing them. In this class she shares everything from the basics of connecting with your clients to the importance of in person sales sessions and how to do them without being uncomfortable. I love Tamara's energy and sense of humor. She really emphasizes how important it is to be self confident and love what you do. This class is amazing. I can barely sit still through a movie these days, but I was entranced through 3 consecutive days of highly valuable information. I am thankful to have this class in my CL library. I am sure I will refer to it often.
Thank you! Thank you for bringing Tamara back to Creative Live! She is one of my favorite teachers! She has a bubbly effervescence as she teaches. I like her teaching style and never tire of her message in photography. Tamara has a way of working with her models/ clients that makes you want to just jump through the screen to participate in the process! Her portrait stories share her zest for life. She has great business ideas as well as for life and family. A truly balanced instructor for the beginning photog as well as a seasoned professional. Refreshing concepts about how to deal with challenging situations with lighting, posing, and interaction with her families. It's hard to pick a favorite section - the entire class was just great! A wonderful resource for your library to refer back to time and again. Keep up the great work Tamara. You inspire me to get out and shoot!
What can I say- it's Tamara Lackey, so of course it was AMAZING! I learned so much, about relationships, self awareness, lighting, portraiture, posing, gear, marketing, products, I could just go on and on. Tamara has an incredible ability to truly connect with her clients (and her students)- and she taught us how to do it! I admire Tamara on so many levels and I appreciate how much of herself and her own business practices she was willing to share. Her new organization Beautiful Together is inspiring. I will be watching this course over and over. Thank you Tamara Lackey and thank you CreativeLive.
Student Work