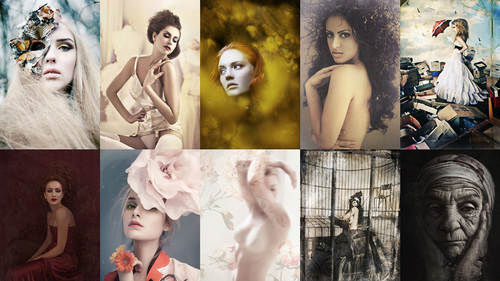 Class Description
Bring your most imaginative ideas to life with Lara Jade and Sue Bryce's dynamic workshop on illustrative portraiture. This course will stimulate your creative senses and show you how to produce magnificent conceptual fine art portraits.
Lara Jade started her own lucrative career as an international fashion photographer by doing experimental self portraits, fine art and book covers. Sue Bryce is a multi award-winning Illustrative portrait photographer who specializes in creating beautiful images that look straight out of a fashion editorial. 
Lara and Sue will break down every step of their process — everything from scouting for creative props and settings to styling and shooting your portrait. Finally, this dream team will bring all the elements together in Photoshop and show you how to polish your raw photos into pieces of art that reflect your own unique imagination.
Reviews
fantastic to see Lara in this; she's so natural and inspirational, and so generous with her resources. I would love to see her do another course, maybe with Felix too as I love his lighting and creativity. More, please!