Diving into Photoshop Filters
Class Introduction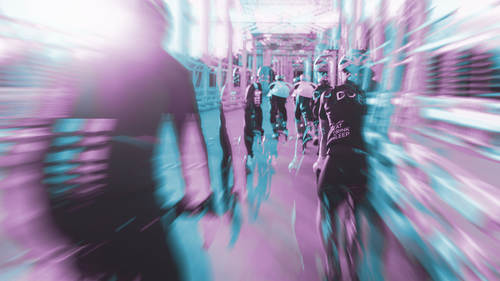 Diving into Photoshop Filters
Class Introduction
Lesson Info
Class Introduction
welcome to photo shop filters. So does anyone want to share what you think of when you think of filters, blurs and things like that? Yeah, OK, blurs just art in general art in general, right? Anybody else wanna add There's no wrong answers, so yeah, filters are all those things. And sometimes I think people think of, like, you know, Instagram filters or like Snapchat filters. And I had a picture my husband did the other day. I don't know what he was using, but he turned our son into a minion and it was hilarious. Um, but we're talking about different filters were not going to turn people in Dominions or puppy dog eyes or whatever here. So we'll just talk through some examples. So filters can be used for all kinds of things to recreate the look of an oil painting or some sort of, um, painting technique. You can do like watercolors. There's pointillism. There's all kinds of different things you can apply. This is another example. You can create half tones and sort of imitate and recreate...
printing techniques. Ah would be really cool. We're gonna be using filters to create fire. Just very fun Of course, liquefy filter gets used a lot, and it's always women that they're showing. And I thought men get liquefied Teoh. So we will be liquefying a gentleman. Um, but yeah, he's going to get a little more pumped up. We can use filters to create an image like this out of an image like this, we can use filters Teoh, um, distort to There's a lot of filters, like we tend to think of them as like, Oh, it's just sort of this, like, cheap effect to make an oil painting or something. But filters are like huge and photo shop. And even if you're not making oil paintings, they're turning something into a pencil sketch. Um, you use them for everything, and, um, in this case, we're gonna be taking this reflection of the type and actually distorting it to the ripples in the water. We can use filters to sheer things. So this little photo print that's on the table was really just a flat photo, and it has been sheared to make it look like it's printed and then sort of curved and warped a little bit, so I'll show you how to do that and we're gonna explore how we can actually use Blur to sharpen things, which is counterintuitive. But, um, as you mentioned learned photo Shop is probably the most used filter. And sometimes people think that just is ridiculous sounding because we spend our whole lives trying to make everything sharp and everything focused, and we sharpened things even more. But it's all run from the blur algorithm, actually, on DWI used blur to just do so many things. And we're gonna talk about how adding noise to our images can actually be good and can create things you may not have ever dreamt you could create from noise in a photo.
Class Description
When it comes to Adobe® Photoshop® filters, there's more than meets the eye. Beyond cheap tricks and quick fixes, Khara Plicanic will show you the powerful manipulations, effects, and more that one can do when utilizing this tool. Discover new uses for filters you thought you knew, and several you likely overlooked.
Software Used: Adobe Photoshop CC 2017

Reviews
Khara is knowledgeable, creative and has a fun and easy to understand teaching style. This class goes over some of the default Photoshop filters and offers ideas about how to use them for creative effects. My favorite new thing I learned was about displacement maps, but I'm looking forward to trying more of these out.
Explore More Free Classes
THE
CREATOR

PASS
Enjoy the free classes? Get 2000+ more Classes and watch it anytime, anywhere.
Get The Pass