Evernote for PC
Natasha Vorompiova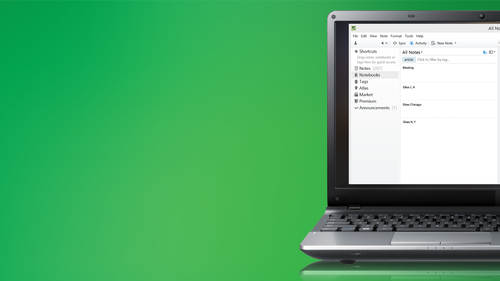 Evernote for PC
Natasha Vorompiova
Class Description
Millions of products are marketed to small business owners promising increased productivity and improved project management, but small business owners don't need more tools – they need results. Learn how you can get more mileage out of the tool you already know and love in 
Evernote®
 for PC
with Natasha Vorompiova.
Natasha knows how to keep a person organized. She is the creator of Systematic Success 2.0 and founder of SystemsRock. In this class, she'll teach you tricks and techniques for turning your 
Evernote
 account into an active business management hub. 
You'll learn how to use 
Evernote
 to: 
Manage repetitive processes

Collaborate with contractors and keep track of clients 

Whip through tasks and projects

Tame information overload 

Manage your business systems
Don't waste any more time looking for new tools to manage your business – learn how to use 
Evernote
 to bring in new sales, finish projects, connect with industry influencers, and generate amazing new leads. 
Evernote
for PC with Natasha Vorompiova will teach you how to handle the day-to-day operations of your business in one central, easy-to-access location.
Don't use a PC?
Check out Natasha's class Evernote for Mac.
Class Materials
Bonus Video: Which Version of Evernote is right for me?
Ratings and Reviews
I had already started to organize my business activities via Evernote, that's when I found out about this class with Natasha. Attending her class brought a whole new level to my efforts. Natasha and this class made me realize the power of systems and how I can grow my business with implementing them into my everyday life. Evernote seems to be the perfect hub for me right now where I can centralize all info, with still lots of room for expansion. And I can do that via desktop and mobile devises that synchronize seamlessly. Natasha and Evernote rock!!!
Before this class, I have been using many tools for managing my business. I saw Natasha in Tara's class, she was impressive. After working out through this course, with all examples and ideas how to manage my time my way, I have everything in my Evernote. I have connected to other tools and it is a real time saver, and money maker. Natasha's Systematic Success helped me to go even further.
Student Work