Is Your Growth Strategy Working?
Megan Auman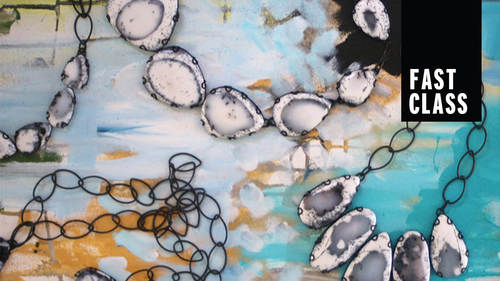 Is Your Growth Strategy Working?
Megan Auman
Lesson Info
12. Is Your Growth Strategy Working?
Lesson Info
Is Your Growth Strategy Working?
So we're guard Lis of the audience method that you're using. There are two metrics that are more important than all the others. First and foremost is always the money, right? Are you making sales picked on Matt earlier? Because I know that Matt has a pretty solid following on instagram. I said, Are you actually driving sales from there? No, not really. Ondas we talked about that might not actually be. Even though you've built a following, it may not actually be the best platform for your work, so sales are good metric to look at. The other one is, of course, if your email list is growing. So depending on your price point, you may have a pretty easy time going straight from audience growth strategy to sales. But as your price point gets higher, you have to nurture that relationship even more. And so that means your email list needs to grow. And, of course, if you got everything set up properly, ideally, when people are buying their also ending up on your email list. And so your email li...
st is growing that way as well. So we're guard lis of what you're using. Those are metrics you want to pay attention to. But then there are also some specific metrics that you can look at, depending on the audience growth strategy. Your using so one for shows is simply Are you getting in? Are you applying to a ton of shows and never getting in? That means that either you need to work on your product photography. Usually that's the first thing I always look at right. Is the product photography doing me a disservice? But then it might be that you're actually not the right aesthetic fit for shows. And maybe it's time to think about a different strategy stores. It's a pretty simple metric to how many stores you have that are carrying your line when you want to get fancy. Or you could also look at how often in my stores reordering, which is really just an extension of Am I making sales right in search? You can keep track of your ranking for target keywords. Am I starting to show up? And this doesn't mean am I on the front page of that search, right? Am I not on the front page? Scroll down to see if you're showing up at all keep track of how you're moving up every month. I think Tiffany said, Check in everybody, Right? So maybe you're not first yet, But have you moved up? No, I do even the same thing on Pinterest. I go in and I searched my keywords and I see where I am. Press is pretty obvious, right? Are you getting media placements? And then, of course, back to our initial metric hard. Those media placements generating sales and then visual content is followers. But we want to be aware of the vanity metric right. It's just because you have followers doesn't mean they're buying. So the end of the day, it's still the email list and most importantly, the sales. But really, if, like, I don't like doing shows, I want to be home on the weekends with my husband in my dog. I don't wanna be standing in a tent in the rain, So guess what I don't do shows find other ways to make money. So really, just looking at these metrics is your email list growing every month, and are you generating sales now? I like to compare sales to the same month in the previous year, rather than month to month because we all know that our businesses are seasonal. We all know that certain times of year things spike, but they're not all the same for every business. Even though fourth quarter is good, I usually have terrible sales in November. Part of that is because I run a really big birthday sale at the end of October, so people kind of stock up for holiday. And then in December, I get a lot of orders from men who waited till the last two minutes of either rise presents not to stereotype, but it happens a lot. I was shipping stuff out. I think I should something out on Christmas today before Christmas Eve last year, right? I didn't have to. I said my ship in college was earlier, but I had it in stock and I was being nice. Um, so I know that November is slow for me because I look at all of my November's. So remember that this idea of audience growth is happening simultaneously while you're developing your craft. So we've been talking about one. Now we're going to switch to the other, but we want to remember that this is actually happening at the same time. This is what's moving you forward. And we're going to talk a little bit later about actually how to divide your time. If it's like I do a little every day to pick sort of days for certain things were gonna get there. But remember that these two things are happening simultaneously.
Class Materials
Grow Your Audience Quick Start Guide
Ratings and Reviews
Student Work