From Lightroom to Photoshop: The Professional's Workflow
Class Introduction
Jason Hoppe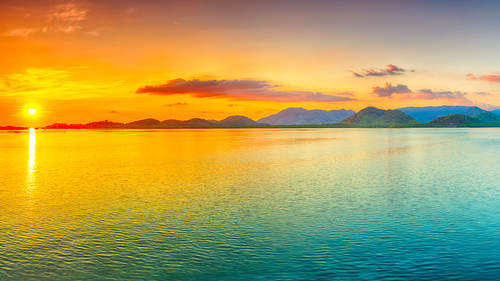 From Lightroom to Photoshop: The Professional's Workflow
Jason Hoppe
Get access to this class +2000 more taught by the world's top experts
24/7 access via desktop, mobile, or TV

New classes added every month

Download lessons for offline viewing

Exclusive content for subscribers
Lesson Info
1. Class Introduction
Lesson Info
Class Introduction
So today's class We've got how to work with photo shop for light from users. So a lot of people use light room a lot of great things in light room. But how do you transition into Photoshopped if you are a light room user, A lot of light room users out there. A lot of photographers use light room because it works so nicely with your photos being able to organize rate, put into keywords and do a lot of basic retouching, color adjusting and then be able to see your photos, see how they look, make a lot of adjustments very quickly and easily without going through and learning the entire photo shop interface. Well, when you do that, there's a lot of things that light room does. But there's a lot of things that photo shop does as well that go beyond light room. So we're going to show you a lot of the things that relate to light room, and we're going to show you a lot of other things that you can dio in photo shop that will go ahead and get you to cross over that threshold. Being a light room...
user is great but being a photo shop user definitely has its challenges. So hopefully this class will show you how to get through those challenges and learn a whole lot more of what you can dio with photo shop. So actually break this up into a couple different segments today, and what we're gonna do is we're going to show you some of the things that we can do with organization, and we're actually gonna be using bridge for that. If you have never known bridge, it's actually an integrated part of the creative cloud APs, and it's right there in Photoshop. We can access that and then also be able to get into all of our basic retouching color correction, cropping rotating images with a lot of cool stuff for just really simple, basic things to do with all of your images.
Class Description
Using Adobe® Lightroom® for image management, editing, and workflow and image clean up works well but it only covers about 80% of your needs to be a professional photo editor. To get your image 100% you need Adobe® Photoshop® and the advanced image editing features. Jason Hoppe will walk through how to use layers and masks, edit non-destructively, remove and replace sections like backgrounds and sky, and how to add text and overlays. This class is perfect for the Adobe Lightroom user that wants to get more comfortable with Adobe Photoshop but is unsure how to move to more advanced photo editing skills.
Software Used: Adobe Photoshop CC 2017, Adobe Lightroom CC 2015