From Lightroom to Photoshop: The Professional's Workflow
Q&A
Jason Hoppe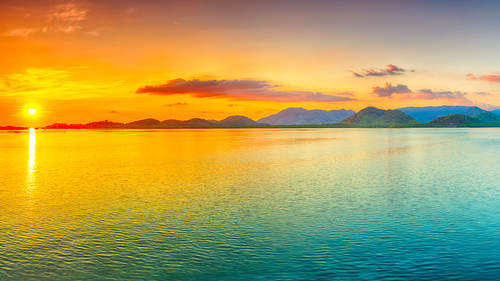 From Lightroom to Photoshop: The Professional's Workflow
Jason Hoppe
Get access to this class +2000 more taught by the world's top experts
24/7 access via desktop, mobile, or TV

New classes added every month

Download lessons for offline viewing

Exclusive content for subscribers
Lesson Info
Q&A
if I wanted to save this file so they could get the maximum print out of it here. One of the things that I would not want to dio is I probably wouldn't want to save this as a J. Peg if my intention was to get the best quality print out of it. Because one of the problems of J pegs is that J pegs always compress the file. Always. J pegs are great because we can use them anywhere we can email them, put them on the Web, drop them into any application. It's awesome. But by nature, J. Peg. Even when I save a J peg as a maximum quality J peg, that's the maximum quality that this allows. It's still compresses the file on damages. The file. If I want to make sure that this stays as clean as possible and I want to keep this all flat, I can go in and I can save this as a tiff file, which is going to I can't use a tiff file for the Web, but I could always go in, and I could always use this for print and convert it to a Web based image at any time. If I save, this is a tiff file. Without the layers...
, it'll flatten it. But now I have the best quality image that I need as a single file that could be placed into a lot of different applications. And if necessary, I could then go in and use it for the Web as well, either way, so that gives me the benefit of both of keeping it as nice and clean as possible. No matter what you do with a J peg, even maximum quality J peg, it will not give you the best quality image, which is one of the reasons shooting in camera raw is really, really, really nice. So it's being on camera raw and sizes. There's one cool advantage with going in and saving all of your images as a raw file. Some of the newer phones and everything you has a setting that you can shoot and rock. One of the benefits that we have with shooting an image in raw is that all over other files that we shoot have a fixed number of pixels, so depending on your device that you're shooting with, you can set it to be low, medium high quality, which is going to give you more information with your image. If we shoot something in camera raw, an actual raw file, okay? And we open this up in camera raw. One of the things that weaken Dio is we can process this image at any size that we want to a certain extent. So if I brought this in, I'm not sure what size this was actually shot in. Okay, you know, is this 10 by 24 36 by 48 3 by five? I don't know. But if I go down here, it tells me that this is particularly this size. So it's 42 megapixels, which is a pretty good size. The awesome thing with camera raw is that before we actually bring this into photo shop, we can set the size. We have a decent size range that we can go, and then we can render this ad. So if I open this up in camera raw and it is a specific raw file, I can click on this link down here, and this allows me to go in. And it allows me to resize this file here so that I can go ahead and resize this file to basically any size that I want Teoh not drastically oversize there. But I can actually take this and render it. One interesting thing about a camera raw file is that when it's truly shot in raw format, it's not shot in pixels. It's just digital information of numbers. When you go into camera raw, we can then render that up in a lot of different sizes here. So if we need this larger, I don't open it up in photo shopping and stretch it. I could go back to my original camera raw file, render it larger, and then be able to go ahead and open it up in here and get a larger file. So that's one of the advantages of actually having a raw file. Here is I can kind of adjust the size I want to before you actually take it into Photoshopped. So a lot of good stuff that we can do with our content here in Photoshop and Camera and Bridge as well. Yeah, so working non destructively, that's what we have. So just like our develop module allows us to do in light room, we can work through each and every one of our settings. Here we've got lots and lots of settings use light room. I know people have very specific things that they use. So some of our basic color adjustment exposure levels, curves, vibrance, selective color all those turn into adjustment layers Here, you want to do any type of fix it. We have all of our fix it tools right there. And then, of course, anyone of our filters here that we want to be able to dio specifically going in, reducing noise or grain an image we can work with that as well. If we want to go in and sharpen something, we can go ahead and do shake reduction on our image as well. So you have a camera that doesn't have image stabilization. A lot of these things are being outdated very quickly because the cameras were becoming so much better. I want to go in and I want to blur something. I could go on and do any type of thing lens blur, motion, blur surface, blur all this stuff right to my image and because we showed you how to do this all non destructively go in at any time, be able to adjust anyone of your settings here, they will all come up as either separate layers or separate filters on those layers. Save this is a layered photoshopped file. So you have all those editing capabilities right there? If you ever want to go back to the very, very, very original file here and adjust it, we can always go back to bridge, go back into my original image that I had here. Wherever that waas, where is my truck? I can see all the ones that were adjusted in camera raw. So if I want to know if I had adjusted that in camera raw look for that little symbol and bridge right there and that's going to show you that that was adjusted before I brought it into photo shop. Go from there. Yeah, I think you may have touched on this one. But just to clarify Delores Rousseau wanted to know what if I want to sharpen or other filter in a non destructive document to just certain areas so you could go in and you could actually go in and do a, um, a selection around that area and we can certainly show that as well, so it's gonna isolate that. So here's something you know, there's a distraction. OK, so there's a police car sitting right between you know, Aunt Nora's head right there. There's a light pole. There's a sign to with it so cropping could get rid of the sign. But like that light pole there, I would want to go in, and I would want to do some retouching on that. And because it's Brick, I'd probably want to go in here and use my clone stamp tool to go in, creating a separate layer here and using my clone stamp tool on that separate layer to do this non destructively, going to increase the size of my brush using the right bracket option. Click and begin to. You kind of paint over that light pole as well, and be able to remove that distraction so that we don't have the light pole in there like so before you know it, most of light poles gone. This is the thing with the clone stamp tool. It doesn't do any healing or color adjusting or anything, So if you click in the wrong place and start to do that. It literally puts it there. I make it look easy cause that's my job isn't but yeah, So yeah, going through and doing that. So with that, that was last to. So if I wanted to go in and I wanted to do a filter and I would like to go ahead and may be creative and yet around this or go in and just kind of blur out the background little bit around them here, I could do that as well. And to do this simple, we go win and just do a basic selection. I just like to go ahead and blur out the background ever so slightly a little bit shorter depth of field. There's gonna go one of my one of my selection tools and just do a really quick and dirty selection around them right here and bring that background. So there's my selection right there. I want to see how this election looks. So see the actual feathered or the softness of it so I could go into my selected mask, and there's many different mode that you can view this in so you can see the result of what you're doing And then I'm gonna go into the feather and I'm gonna just the feather here to kind of get that softness and so I can see how that when I apply my filter, it's not going to have a hard edge to that. And I could just take this, soften that right out. So what's inside? My selection is what I can affect. What's outside this election is going to be left behind. I don't want to blur. These people are going to blur the entire background so I can simply select the opposite or select the inverse of this to get the background. I could have just selected the background to begin with. Now I want to go in, and I want to apply a blur to this area. But I don't want to do it directly on my image because that's going to destroy the image. So my filter, I'm going to turn this into a smart object so that I can apply a smart filter to this. So we convert this to a smart filter and then with that active Aiken, go under the filter menu, Then I can go and I can do a blur and a Gaussian blur is what I like to use. And so I'm going to go in and blur that a little bit more around there as well. Dial that in. Of course. My retouching was done in a separate layer. Whoops. We'll try to fix that. And so now that stands out like a sore thumb. And this gives me my vignette right there. And because it's non destructive, I can go in and I can dial that inner out at any point. So if I'd like to do more or less double click on the, uh, name of that filter, be able to dial that in denial that out So on now. Because I go on in and I've done my retouching there, and it looks kind of goofy here. There's one way that I can just get this exact same blur on that layer. And if I go to this layer and I turned this into a smart object, I can copy this exact blur to this layer. I know this gets a little bit beyond that, but so I would like this blur to go onto this layer. So what I'm going to dio is I'm going to copy this by holding down my option key option clicking on my Gaussian blur. I'm gonna drag that up to this layer, which is going to apply that to my layer right there. You give myself two of them. Here we go. So I literally copied from here. Drag it right up. So now that Gaussian Blur matches this one, you can copy anything in Photoshopped. Whether it's in the document or in your layers panel. Copy it all. So there is my Gaussian blur around the whole thing. Okay, this might sound really dumb, but I need to go back to the whole bridge thing. Yes. Ever since I got light room, I haven't used bridge, and I didn't use it very well before. So what are the applications of? Isn't it redundant and doesn't take up more space? Are you having those pictures everywhere on your computer now? Or I guess I'm totally confused about why you guys use bridge when you have light room. So bridge is a glorified finder window in all simple terms. Okay. It's no different than going into your desktop here and actually looking when I open up a folder on my desktop here it all is OK. Bridge takes this folder right here and just gives you a very nice user interface. Okay, I can't really very easily see what these images look like until I go in the different modes here and scroll through them. Bridge is not moving anything around. It's not putting anything in different locations. It's not creating duplicates of anything. It's simply showing you what is on your hard drive in a different interface and being able to access all the elements and everything that you wanted to do, like information and size and ratings in one window. You can do that in your finder. It's just that you have to go to a lot of different locations. Bridge just goes and brings them all together in a much more friendly and easy to use way. So if I have already rated and done keywords in light room, do they convert over to bridge? Or do I have to do that again? If I use bridge, that's a really good question. I don't know if they actually dio. It would make sense that they would simply because the images air there. The one difference that you have is that when we go in, we make any changes to any file on our computer. In this regard. When I save them, then it actually saves it as a physical file in light room. When I go when I do several different variations right there, I have one file will several different settings on there. I don't have several different files. That's the difference between light Room is that I don't have to spend all the time processing those images to get different variations with them. Where is in photo shop? If I want five different variations, I will have to save five different files. So light room gives me the ability to work very quickly, very easily. All in one panel, and be able to see everything that I'm doing be able to create my own collections. Everything. And what it's doing is it's not necessarily creating separate files on your hard drive reaching everything. It's give you different versions and variations of it in there in its own particular window to save you from having 20 different files. It's one file with 20 different variations, so and I know that's where it kind of because people are like, Well, this is kind of like light room, and it's like, Well, yet it's meant to go ahead and mimic this kind of stuff. But bridge, you can use it with anything. I could use this in any type of file whatsoever. Maybe I'm working an illustrator, and I like to see all my illustrator files. You know, it's so bridges completely independent of photo shop. So basically, if I confined the picture, we need to work on in photo shop in light room because my keywords and Aiken search and everything. Do I really need to do this A. And B with the application for this for me, be like when I'm working on a file that has, um, lots of layers, but I'm not done with it. And then I can't find it somewhere. That's when I lose my files. I can't help you with the not finding it, but I mean, what if he would this be good to use Bridge for This is this is great to use bridge for and to get back Teoh. You're concerned with being able to go ahead and you know, why would I use light room over Photoshopped light room does a lot of things, and in many cases, light room does everything that people need for their files. When you need Teoh, finally step up Teoh photo shop because you want to do a whole lot more in a lot different things and begin compositing and things like that. Then you have to step out of light room because we can't go in. We can't start morphing things together and putting this in here and doing type and, you know, blending modes and stuff like that. That's where we want to get into photo shop and just because it take it to the next level. I worked with photographers that they all the uses light room because everything that they need to dio they know exactly what they're capturing. They have everything, and they just need to do some very basic stuff, which they can do in light room to save all the hassle of the processing, everything to do in a photo shop. And that's exactly why light room exists, because it's super efficient for what it does for all of its clients. But when you feel the need that you want to get out, but you still want to kind of keep that attachment a light room and say OK, you know, how do we get into Photoshopped gonna do what I do in light room? That's what we have. So bridge is another module that basically goes in so you can kind of get that visual search so that we don't just, like, jolt you out of light room and plunk you in the photo shop. So bridges just an application that's in the creative cloud along with all the other applications. Bridge has been around for a long time if they just make it so that it works well with all the applications and in this case with Photoshopped as well.
Class Description
Using Adobe® Lightroom® for image management, editing, and workflow and image clean up works well but it only covers about 80% of your needs to be a professional photo editor. To get your image 100% you need Adobe® Photoshop® and the advanced image editing features. Jason Hoppe will walk through how to use layers and masks, edit non-destructively, remove and replace sections like backgrounds and sky, and how to add text and overlays. This class is perfect for the Adobe Lightroom user that wants to get more comfortable with Adobe Photoshop but is unsure how to move to more advanced photo editing skills.
Software Used: Adobe Photoshop CC 2017, Adobe Lightroom CC 2015