How to Create Photo Books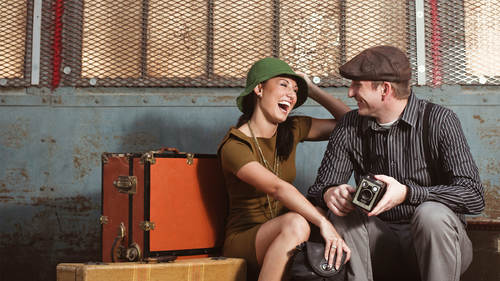 How to Create Photo Books
Class Description
Printed photo books are prized possessions and important family keepsakes – learn how to create photo books your clients will love. In this class Khara Plicanic will teach you how to assemble awesome photo books whether your are working from a template or starting from scratch. Khara will introduce a variety of options and methods you can use to move your images from pixels to print.
Software Used: Adobe InDesign CC 2014

Reviews
I bought this course because I absolutely love books and I wondered whether there was anything I could learn from it. To be honest, much of what it tells you could be learnt via the websites of the various book makers. Khara really likes Blurb - I personally find Blurb to be very low quality and they don't really do it for me. She doesn't mention Queensberry, which photographers widely consider to be the finest albums in the world. That said, I learnt loads from her approach and enjoyed her upbeat attitude. I am going to get her in design course. So it does what it says on the tin!
This was a great class. It's not brain surgery, of course, but there are lots of interesting tips and tricks that helped me build my best book. It's valuable to think about this from the perspective of a professional photographer.
Great course! Highly recommend it to anyone who wants to organize photobooks quickly. Had to watch it twice and take nites, but it does seem fairly easy. Can't wait to try it.