Zooming and Navigation
Jason Hoppe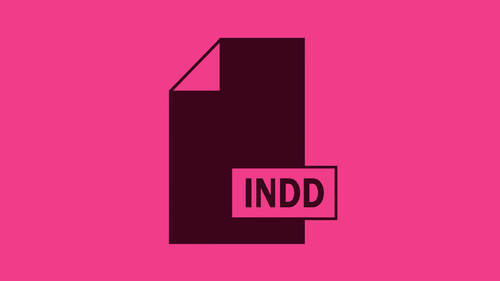 Zooming and Navigation
Jason Hoppe
Lesson Info
2. Zooming and Navigation
Efficient navigation will allow you to hone your InDesign skills: Jason advises on how to best use the zoom tool and teaches you helpful shortcuts in this lesson.
Lesson Info
Zooming and Navigation
As we work through our document here, we're gonna be wanting to zoom in and zoom out and navigate through this very quickly. We're gonna be editing type. We're gonna be placing images and graphics, moving things around, aligning things, getting things to look good. So we're gonna need navigate through this and one of the things I never uses. The scroll bars? No, gone done. Long ago. I want to be able to get in here and move around Very, very, very quickly. Few men you hear zoom in, zoom out fit to page, fit to window, zoom in and zoom out. You'll see its command minus and command equals here. Command plus in command by NUS is what I tell people. Because if you look at the equal keys, it's shared with the plus key. So command, plus a zoom in command minus a zoom out command zero command one right there. So I use those all the time. You may see me navigating through here. That's how we do it. The zoom tool, not that's something that we are going to use quite often. Zoom tool Shortcut for...
that is the letter Z z on your keyboard you got the zoom tool when I use the zoom tool here, I don't click and click because every place that I collected re centers my screen and it bounces all over the place. And then, of course, you zoom into big and you're like it's to big. How do a zoom back out? Well, if you have your command zero. Where your command. One. You can do that, but here's really awesome ways to zoom in and zoom out. Don't click. Click, Click clicked with ism tool. Take your zoom tool, click and drag over what it is that you want to make full screen and let go. There it is. There's full screen, your full screen. You want to get back, Teoh actual size or fit this to the window? Simple. Go to your toolbar If you double click on your hand tool. This is going to fit everything to the window. Double click and your zoom tool is going to make everything actual size. So DoubleClick hand tool fit the window. Double click zoom tool. Actual size. Yeah, that easy. Now I'll be in the middle of working on something, and I want to zoom in really quickly. I don't want to stop and select my zoom tool here. So I may be editing my type or moving something around. And I need to zoom in command space bar. It's going to give me my zoom tool. So I'm still in the selection tool, but command space bar gives me the zoom tool. I could be in any tool and do this command space bar allows me to go and get my zoom tool clicking Dragon. Zoom in. I let go of my command space born. I'm right back to what I was doing. OK, consume back out. That's awesome. Moving the page around the hand tool. Yeah, I could grab the hand tool. The shortcut for that is H, But what I love is this Hold down the space bar, and when you hold the space bar down you get the hand tool Move that all around. As long as you hold the space bar down, you get the hand tool. Let go. You're done. So I love that super super super cool zooming in and zooming out really fast. Course we talked about the double click on the hand to on the zoom tool as Well, if you really want to get crazy, if you hold down your option key and do your scroll wheel, this will allow you to zoom in like, super crazy fast. Okay? I mean, it's like, super crazy fast. So I don't recommend doing that unless you're super impatient. So really simple things moving around Space bar for the hand tool commands Base bar for the zoom tool as well. Double click on the hand tool Fit to Indo, Double click and zoom tool. Actual size. Good to go. Yeah, And these working all the other adobe applications to so once you know this all get
Ratings and Reviews
Love this class! Very well explained, easy and clear instructions. The instructor is cool, knowledgable and fun. Very engaging. Highly recommend to those new to InDesign!
Such a great class to get up and running with InDesign quickly. Straightforward, to the point, easy to follow and understand. Class materials also great reference.
Just like Barbara (previous reviewer) said. Great class targeting the fundamentals to get up and running quickly.
Student Work