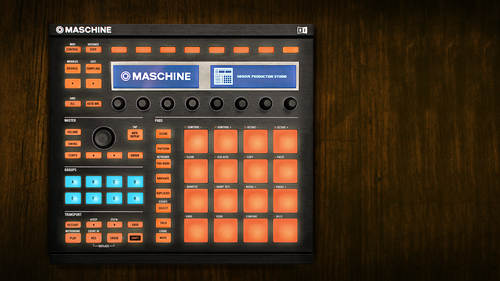 Class Description
If you're ready to take your production to the next level, join CreativeLive and JK Swopes (and guests Doug Lazy aka Knocksquared and Ken "Flux" Pierce) for an in-depth exploration of Maschine, the revolutionary way to sequence, sample, and add effects to any musical project.
Throughout this two day course, you'll learn everything you need to know to take advantage of this unique, powerful beatmaking production system -- including its sequencer, sampler, and internal fx. JK will also cover the basics of working with Maschine's extensive built-in library of sounds. JK will also cover the tricks and hacks that let you use Maschine to author your own library of sounds to use in your tracks. From fatter kicks to deeper snares, you'll learn about simple tweaks you can add to any track to make it more complex and compelling.
No matter what genre of music you're passionate about, this course will give you the tools you need to work effortlessly and innovatively.
Reviews
Just what i needed, great work flow an easy to follow. looking forward to the next level . Thanks
I think It is time to do an update to this Class, Maschine have gone to an all new level... It will be nice to have JK Swopes, Knock and Flux, giving and Advance updated class of how much Maschine has grown up.. ~Dracula NoRelation
Please make an update to this class or create a brand new one based on the newest Maschine + Mk3! thanks in advance!