Natural, Realistic Retouching in Photoshop: Photoshop CC
When to Use Photoshop vs. Lightroom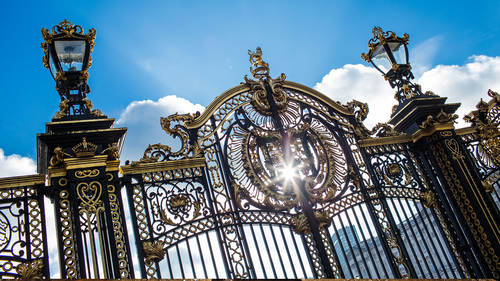 Natural, Realistic Retouching in Photoshop: Photoshop CC
When to Use Photoshop vs. Lightroom
Lesson Info
When to Use Photoshop vs. Lightroom
So let's first talk about just the concept of wind. Photoshopped runs into our workflow. So I'm gonna go into the computer here and I'm gonna look at, say, a retouching job here. This is a senior portrait. I'm looking at the images. I've already adjusted them in light room, so the global adjustments have been done. So here's the image that I'm looking at toe work on and I have made some adjustments. You can see that I've added point three to the exposure. I've added a little contrast. The highlights have gone down, shadows up whites, so you can see that I've done some adjustments. That's all the global things that I want to do to the image to create the style. Also, there's some curve work that I've done you can see right here. And this is a nim Porton Point. If I zoom in here, you can see that why equals almost is white, almost white. So 100 equals 99%. But down here, black does not equal black. So in the curve I have created in the point curve. So in light room you can see that there...
are two different types of curves you can work with. The point curve is access down here in this little bottom right hand button. Here. That little button turns this whole curve from the sliders into what we call a point curve. And that's more like what you'd see inside of photo shop. And so in there you can see that I've done some adjustments to the entire RGB levels in the tone curve so that black can't actually match black, so we can't actually get any true black out of this curve. So the thing that should be defined as pure black can Onley B 20% of that or 20 level of 20%. And so when we zoom in, there is no true black. There's Onley, kind of a thinner black. That's kind of what you would get on any kind of ah film. Look, generally speaking, because you don't truly get as much black unless you do some heroic work inside of film. Okay, so that's just a style that I've added to this photograph. But notice that I've done all of that work here, and I could do a lot more work inside of my reds. See that? So this is the Red Channel. Every photograph has three channels R, G and B, and I've done work inside of the Red Channel. I've done works inside of the Green Channel, and I've done work inside of the Blue Channel to create this effect that you're seeing here kind of warms the photograph up. It gets rid of the blacks, the true black so that it's kind of a thin fill me look. It's real, milky kind of feeling. All right, so all of that was done inside of the tone curve inside of light room. So what does that have to do with Photoshopped and why are we talking about it? The point is, is that I didn't actually touch this tone curve to do that. A long time ago, I made a preset that touched this tone curve. So I have a whole bunch of presets that I can dial in all of my the feeling or the mood of my photographs inside of light room, and I'm going to utilize those as presets as much as possible. So inside of light room, I have the ability to do mass editing very quickly. I can click on presets. The ad styles like this. I can even inside of my brush tools here where I would do my burning and dodging. I can actually choose presets there on. And not only can I choose presets for the adjustments I'm making, but I'm also going to then apply those to multiple photos. So if I have two photos, Aiken, synchronize the burning and dodging that I'm doing on one to the next one. So the decision of when to finally go to photo shop is when I've exhausted all capabilities within light room. That's when I'm going to go into Photoshop. Now, in most cases, light room can actually do a lot more than you think it can. And we're gonna talk about those things right now so that you know, when you really do need to go into photo shop and for those of you out there on the Internet on dure, you're looking You're peeking in on this class and you're thinking how I thought this was a photo shop class. I thought I was gonna learn Photoshopped. This is not a photo shop class. This is a how to get your work done, including photo shop class and I'm trying to teach you when to use photo shops to stick with me for a minute and we'll get into photo shops. I don't don't run away because you suddenly got tricked into looking at light room because we're explaining how these things work together now, one important point to make because the dhobi has actually created the photography cc version. So creative Cloud four photographers is light room and Photoshopped together in tandem because they really do expect you to use the two of them together. So light room does all the heavy lifting all of the quick work, all of the stuff that you can synchronize its speed you along and then Photoshopped is there to go to the next step or the next level when you can't accomplish something inside of light room than it's time to go to photo shop
Class Description
So you know how to use Adobe® Photoshop
®
, but are you overusing the program, creating unrealistic images and more importantly, wasting your time? Join Jared Platt, an industry post-production expert to learn how to use Adobe Photoshop
 efficiently to create beautiful and realistic retouched images.
Software Used: Adobe Photoshop CC 2015

Reviews
I really enjoy Jared's practical, matter-of-fact teaching style, and I learned a lot in this class about using Lightroom for the majority of edits, and reserving Photoshop for just those edits that can't be done in LR or aren't efficient in LR. He also reiterated the importance of "keeping it natural", particularly with regard to portraits. Very useful course !
Jared is a great presenter. Gets you to think about both your photographic objective as well as the steps to get there. Good hints on both Photoshop retouching and use of Lightroom as part of the process.