Class Introduction
Matt Hill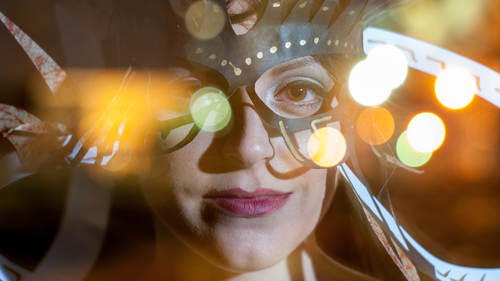 Class Introduction
Matt Hill
Lesson Info
1. Class Introduction
Lesson Info
Class Introduction
Welcome everybody. My name is Matt Hill, and we're gonna talk about night portraits today. Night photography and portraiture together equals something amazing. And I've got a lot of stuff to cover with you guys, but I'm gonna take you through step-by-step, from simple to complicated. And we're gonna go through all of that and learn the many different permutations of how you can take photographs of people at night. First, let's talk a little bit about me. You gotta understand what I do to understand why this important, right? There's two things in my life that are really important photographically. One is my fine art, MattHillart.com. I have a lot of landscape night photography that I do, urban night photography, and this personal project called Night Paper, where I dress people and cut paper costumes, fashions, and then take them strange places at night and make long exposure portraits of them. That's one thing. The other thing I do is just last October, my buddy Gabe and I started thi...
s workshop program called National Parks at Night with three other very talented photographers. So the five of us are teaching workshops on how to do night photography in national parks. Both of them are very extraordinary.
Ratings and Reviews
I learned some techniques in Matt's class, which were helpful, but believe this was for the advanced photographer and i was a little confused at times. i would've liked to know the "how to" with the lights, showing how to program them with more detail. I am just learning how to set my camera for different lighting situations. But a very interesting course and glad i went through it.
Great class! Liked it so much that I booked a trip to Colorado to work with Matt and Lance on one of their National Parks at Night classes. Highly recommend.
While I believe this course is more beneficial for a photographer with better night photography and lighting skills, I learned quite a bit. This class made me think of some interesting ideas, especially using regular light sources such as flashlights or a pixelstick.
Student Work