Document & Workspace Setup
Tony Harmer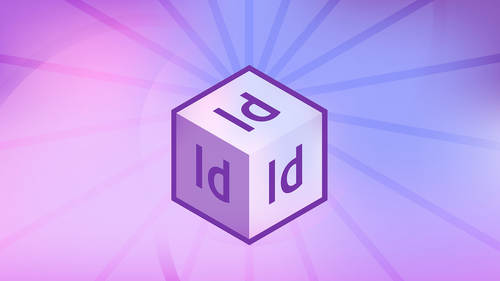 Document & Workspace Setup
Tony Harmer
Lesson Info
2. Document & Workspace Setup
Lesson Info
Document & Workspace Setup
So, one of the first things we need to look at here is really the set up of the environment working in, and also how we format our documents. So let's go over the environment first because that's the thing we'll need in place for whatever size document we choose. Now, I'm in the essentials workspace in InDesign at the moment, and you can switch using the workspace switcher, okay, up at the top here. You can also go to the window menu and down to workspace and choose from there. So, what I'm going to do is, I'm going to start off with a particular workspace and then add in and remove until I've got the perfect workspace for working with publish online. And the best workspace to begin with is actually the interactive for PDF option. So if I switch to that, and because mine might be slightly modified, I'm just gonna come back up to the workspace switcher and choose to reset that. Okay, so this is pretty much what I've got here, I've got like this samples, buttons and forms panel which, I'...
ve got to be honest, I'm actually partially responsible for that being created, yay. There you go. And I've got these panels down here so a few different things might work. Actually, if there's still, there is actually, I'm gonna switch out. I'm gonna change, make a different choice. I'm gonna choose digital publishing and actually override that, because I'm actually looking for these panels: animation and timing and media and object states, buttons and forms there again, from the top. That was what I was looking for the other ones that are there. Hyperlinks, we don't need liquid layout, really, and we don't really need Adobe color themes. So let's start cleaning this up. First of all, I'm gonna drag Adobe color themes out. You might need it, but I'm not gonna have this in mine. And I'm gonna drag out liquid layout and get rid of that. Then I'm gonna look at the stuff on the side if I just expand that for a moment, I'm just gonna drag it out so I can see the names, as well. The great thing, of course, with the workspace is that if you're familiar with the icons that go along with the actual panels, then you can actually crunch them right down so you're just seeing the icons, which of course gives you more screen real estate. So, links I'll need, of course, because I'm gonna bring things in. Layers, I'll definitely need that. Color, stroke, all of those things. They're all good. I don't really need preflight because that's a print function, mainly. You can set it up to have profiles for online publishing but I'm actually going to remove that just from mine. So those things are great. As long as I've got creative cloud libraries, which I have, just there and in fact I'm gonna move that into the other column. You can see how it highlights in blue, as I do that. So bring that across, like so, okay, and then crunch that down on this side to icons, because I'll be talkin' you through these things and I'll crunch this down as well because we've changed this to make as much room as we can for those of you watching on smaller devices. Now, once I've ironed all of that out, all I need to do is come up to the workspace switcher, and I'm just gonna choose "new workspace" here and give it a name, and I'll call it Publish Online. Okay, like so, if I can type. There we go. Publish online. I'm gonna make sure it captures the panel locations and any menu customizations, although I'm not making any here this morning. Do that, and that's ready. That means whenever I need to switch to that particular workspace, if I'm maybe working in a print document, I might be working in essentials, and just with a quick, swift visit to this menu, then I can switch to the publish online space. So, next thing we need to look at here in this segment is document, what document size do we need to go to? And what you really need to think of here is how it's going to be consumed. Now it's possible to repurpose you print documents for publish online, there's ways of doing that, but I generally start out with horizontal documents. I find that most people read their content horizontally, like this, and if you think about it, if you're reading it or consuming it on a desktop, it's going to be horizontal. People tend to turn devices cuz you get slightly larger text so I start out with that. I also go middle of the road with document resolution or document, really size, not resolution. And I go to 1280 by 800, and that's the size I've got here. Of course, you can choose whatever intent you want, if you're doing something for a phone, then maybe, and it's specifically for a phone, it's about knowing your audience really, then maybe you want to go for a size like that.
Ratings and Reviews
Great Class! Clear, concise and timely. Tony is engaging and knowledgeable about the subject. I feel confidant about using the material presented immediately.
Student Work