Placing Hyperlinks
Tony Harmer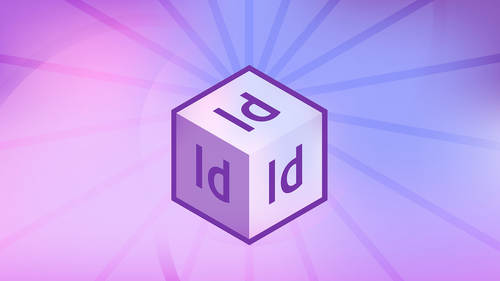 Placing Hyperlinks
Tony Harmer
Lesson Info
18. Placing Hyperlinks
Lesson Info
Placing Hyperlinks
Hyperlinks, URLs and destinations, they're all a related topic and we've actually done a destination already if you remember. When we clicked on the video icon just here, we sent it to go to a page and that is actually a destination. I'm going to create a small element here. I've run out of pages, so I'm just gonna do Shift + Command + P, Shift + Control + P to create a new page here. Okay, and I'm just gonna create a simple shape. Let me just get something, or in fact, to save time, I'll bring something in from my Creative Cloud libraries. So here I've got the interaction icon. Let's use that one, okay. So I'll place that down. Let's make it nice and big so I don't have to do any zooming for your viewing comfort. It's a vector object so I can make it as big as a football field if I wanted to. So, hyperlinks are actually part of the hyperlinks panel. The final panel that we're looking at today and all you need to do to create a hyperlink here is to add it into this field and it already...
pre-populates some of that. Now as we go on with the web, just as a point to notice, this will probably change to https because vendors like Google are only featuring pages that have a security certificate on them or they're prioritizing them at the moment but they'll only be featuring them in the future I believe. So I'm just gonna type http here or type the bit after that. I'm gonna type creativelive.com in that field just there and hit return and that URL is added. Now because this item was targeted already, okay, it made that into a button straight away, which of course I'd normally go and name and so on. It tells me a few things here in the panel, which I'm gonna screen zoom for your comfort. It tells me it's interaction.ia doing that. That's the name of the actual file in there. It's on page four and this green button? It means that actually InDesign has popped out behind the scenes, checked that that is a valid URL, so we know it's going to work and come back and actually recorded that. If I'd typed that in incorrectly or it wasn't a valid URL, I would get a red dot there instead. Let's go up to publish online. Really you see how easy it is to roll those two things together. It's like the easiest thing ever in there. So we'll go back to that. We'll update the existing document like so. Let's do publish. I am sure that I want to update it. Just there, the super fast pipe uploader hopefully will still be super, super fast to get us there in just a second. Come on. There used to be some music for an old BBC show in the 80's with a (hums tune) It's like a Flight of the Bumblebee thing. That's what we need, we need that piped in right now. Let's tap View Document to go out here like so. I'm gonna use the little grid down at the bottom. Let's go to page four. Let's click on that button in a new window. It takes us out to creativelive.com. And there we are, we are good. We kind of got everything in and on the money. I have one tiny thing to add. Really really small thing from here. All of these skills that you've got here can be utilized in the EPUB 3 fixed layout format which means you can actually do this and prepare it as an iBook. You do have to do a little bit of extra tiny work on top that you can find about on the Apple website but to create an EPUB from here you simply go to File, Export, okay and then choose EPUB as the export format from there. Make sure it's EPUB 3 fixed layout not the other ones because those are designed for novels. But that's it, we're done.
Ratings and Reviews
Great Class! Clear, concise and timely. Tony is engaging and knowledgeable about the subject. I feel confidant about using the material presented immediately.
Student Work