Shoot Through Umbrella vs Softbox
Pye Jirsa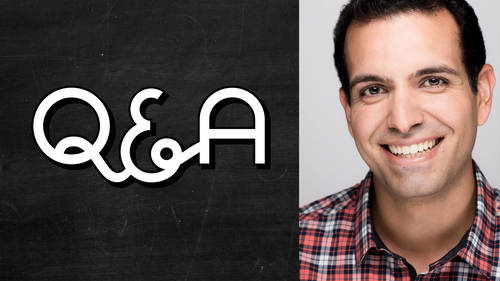 Shoot Through Umbrella vs Softbox
Pye Jirsa
Lesson Info
22. Shoot Through Umbrella vs Softbox
Lesson Info
Shoot Through Umbrella vs Softbox
another one from Joe in Austria. Can you talk about the difference between using an A shoot through umbrella and a soft box? And when you would choose one or the other or self bucks I happened, actually, have a This is a really cool solution. This is a Westcott rapid box for on the go shooters. This is really cool because it's basically an umbrella that when you open it, it becomes a salt box. So let's say that this is our saltbox sickness in here, okay? And you just put your flashes like, right over the inside, and then you close the thing up and you have a big soft box where if you want to go, and it's nice because it's really just set up. So actually know what? Let's take this diffuser off so you guys can see the inside of this way have a tooth or umbrella on site. I usually take them during my kids, but I usually don't bring him out here because, well, you can look at this a soft box. Does this not have the ability to kind of it blocks light from exiting this area? Right? Like ligh...
t can't go outside of those areas, so it has the ability kind of channel light a little bit better and put it on a direct spot a little bit easier with an umbrella. You can think of an umbrella as it's basically just a diffuser like this that has been folded a little bit so into an umbrella shape, right? But when you fire that the umbrella shape sends light everywhere, so it's really cool umbrellas. They're awesome when you're in a room and you need to add like, let's say we wanted to mimic this room light. We could put an umbrella a little bit up. They're fired, often have a room light that fills up everything, and then we can put a soft box closer the subject where we want that light. But a salt box will be able to direct your light a little better. An umbrella is gonna be kind of everywhere, spilling everywhere
Ratings and Reviews
Pye is an awesome instructor! He explains everything in a way that you understand it. He is a wealth of information. Love all of his classes!! I love Creativelive and SLR Lounge! Continue doing the great work that you do!!
Pye is an amazing teacher! I've learned so much from him over the years - both in person and through his tutorials. What's even more amazing is that he is able to do it LIVE! He is able to clearly explain complicated concepts through easy to understand lessons. I highly recommend his courses to learn everything from the basics to advanced topics!
Wow! Pye is an awesome instructor! I've learned SO many things - nuggets of gold!
Student Work