Landscape Presets
Matt Kloskowski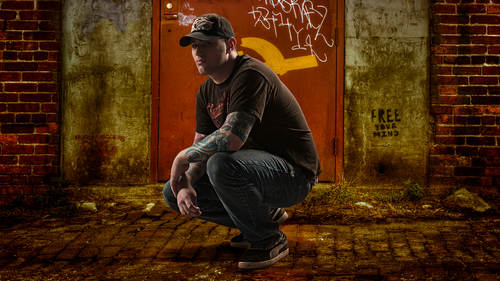 Landscape Presets
Matt Kloskowski
Lesson Info
4. Landscape Presets
Lesson Info
Landscape Presets
Let's take a look at what we can do for our landscape photos. So I think I usually start when I think of presets for landscapes. I just start to think of the different types of landscapes we have. We've got, you know, fall colors is is gonna be one of them. I think bright skies is another one, so I start to think about some of the things that we would do for those photos. So let's take Let's take fall colors and I happen. Go ahead and my develop one click. So let's take a look to run through. Hover over. Sunshine's not bad. There's there's fall colors, so let's take a look at that one. See what kind of see how it pushes the colors. It's not really a lot of vibrance and saturation. It's actually Mawr done down here in H s. L. So what I did is pushed the hue of the reds and the oranges, push the saturation of all of them, and then you can see the luminous just make him a little bit brighter. That's really to me. That's the key. And something like that is being able to make those brighter...
or darker. It's not even necessarily changing the color, the reds and the oranges for your fall colors. Because remember, this is more like I have a fall color photo that I'm not loving and I want to make it better. Not necessarily like I know I struck it rich on the fall Color photography day. This is more when the photos don't quite live up to what you were hoping for, but that's really all done in HS l. So these air good these air good, preset herbal things. That's something I don't want to have to go in and do over and over. And then what I would do is make a version, you know, change the reds change with saturation chains, illuminates. And then I'd make a version that may be called that light and then make a version where I crank all of them up a little bit. Mawr make a medium one. Make another one. Weren't cranking up really high? Pick another one that in that way, you know, just depending on how good or bad the colors are, have a few different ones to choose from, so that's a popular one for landscapes. Um, another popular one for landscapes is super Contrast it. I kind of gave you a little bit of a hint of it before, but ah, super contrast in black and white again. I'll usually crank up the shadows in the highlights and go down here converted over to black and white. But this is where you can have a little bit of fun in. Think of these as you know, the different black and white filters you got. The yellow filter, the red filter, the blue whatever. So think of it in terms off, I can start to mess with each color because every color I think yellows. This was the trees, right? Probably a little bit of oranges, a little bit of greenery in there. That's really going to be the bulk, the bulk of the color in the photo. There's really not much else to it, but that's a good That's good, black and white to maybe throw Why not a vignette? They're a little bit of a vignette on there. That's a good black and white to create. And then I would go over here and call that landscape black and white yellow again. Turn on your black and white filters. I'm not sure if we did clarity, but heck with turned. Not anyway. It creates. Put it into my black and white folder. So landscape black and white, yellow and then go back over here. Pull back on your yellows and oranges and maybe find a photo with some sky in it, and then tweak the sky that's in the photo. Save that as a blue one. Find something with red, save that as a red in it. So that way you'll have a lot of these different black and whites that you can choose from. He's kind of pop down that list black and whites Really good. Really good version for that. Um, you know, I can't say I use them all the time. It's funny. I've created a lot of presets before. I give a lot of a lot of them away for free over the years on my website, and so I know which ones get downloaded the most, and I created some sharpening presets, and it was like foreign above some of the most downloaded presets. And interestingly enough, they're the ones I use the least myself. I use these black and white ones. A lot of use a lot of these special effect ones myself, but I use the sharpening one's the least, but could be a great example for a priest. People like them if they downloaded him. But it's exactly what you think. You know where you come in here. What I would do is crank up the sharpening if it's a landscape, were generally gonna have a pretty low radius. Um, higher radius. You're going to start to get those little halos around everything and think of a landscape usually have a lot of detail. So you want to keep keep the sharpening around those edges. So I generally keep a pretty low radius, um, medium detail setting, but a crank it make a preset, pull it back a little bit more, make another pre set well back even more, make another preset. You know, Heavy is really heavy, super heavy, whatever you want to name, but you have a different a different grouping of presets, I guess said it was one of my most downloaded presets ever, and it ended up being the ones I don't use a lot. But if that's the kind of thing that works is a preset for you. Go for you know, whatever speeds up the workflow, whatever you, especially if you don't have to think about it too much. Um, but again, you kind of look at your photos and thank you. Portrait's If I were gonna make a sharpening preset for portrait's, what would I do if I want to do sharpening for portrait's? I would probably go and pull that back a little bit. Maybe a little more Perrigo, Um, crank up the sharpening. I could get a little bit higher on the radius detail is going to be fairly fairly on the low side. But what don't we want in? Portrait says. We don't want to add skin texture, so we mask that away. And if you ever didn't know the little keyboard shortcut, you option or click on masking and the sharpness is only being applied to the white parts of the photo. Spooky, isn't it? So you mask that away. That'd be a good preset for portrait's. That way you don't have to think too much about it. You can just go and click on it, and then you do a quick check after you apply it to see if it's something that you need to change. So I already covered stacking presets. That's next in my in my outline here. But you can stack presets just to kind of reiterate what we said before. If the preset you've added most recently didn't include a setting in it, it's not gonna overwrite it. It doesn't if you preset number two included exposure. Preset number three includes exposure. Whatever. The most recent one wouldn't the gate and overwrite the previous one. So if when you created that preset you didn't save it, then it won't touch it.
Class Materials
Tonal Black & White Preset
Sun Flare Glow Effect Preset
Ratings and Reviews
This class covers everything you need to know about Lightroom presets, from using someone else's to creating your own. Matt is a great instructor and explains each topic at a pace that ensures everyone can follow along.
I really got a lot from this course and highly recommend it! Easy to understand!
Student Work