Portrait Presets
Matt Kloskowski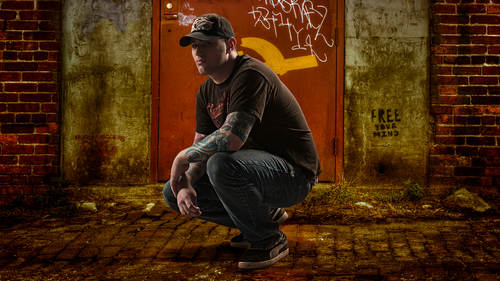 Portrait Presets
Matt Kloskowski
Lesson Info
3. Portrait Presets
Lesson Info
Portrait Presets
I think Look at some ideas for Portrait's what are what are some things that we would want to do for Portrait's? Because not every photo is gonna be the same. So let's take, uh, let's go grab this photo here. Okay? So what are some things we do for portrait? You know, I find I warm. I was at a little bit of warmth of the to the portrait's I don't find, like, I don't find I'm doing a lot of shadows or highlights on Portrait. A lot of times it's more warmth. There's some, really, You know, we go over here if you knew. Notice. Clarity is kind of a no no for Portrait's say, it just makes him harsh, but negative clarity softens a little bit. So that's a good thing for, you know, for in effect for your portrait. So a little bit of warming a little bit of softening, Um, the effect that's really in right now. Um, I don't even know what the official name of it is. I just I just know it like the end terminology is don't crush your blacks. So the basic all the don't crush your blacks means is tha...
t you're just not going to get a really firm black point in the photo things. They're gonna be a little bit more muted. One of the ways that you can do that is you come over here to your tone curve and you drag this up. So I'm basically doing is taken away that black point, and then you'll also see dragged that up and then you also see like they pulled the curve down a little bit, so it still gets contrast. But again, you start toe mute. You look at her hair, see right there. So that's you know, it's the mat. Look, whatever you want to call it got that matted, faded type of a look, too. So that's, Ah, pretty common one that you'll see. Oh, gosh, I screwed this up. Every kill, that's a pretty common one. You'll see. So we'll go over here and I'll start to tweak the curve. Um, and then I can even go back over to basic, maybe go reverse on the blacks. And then a lot of times you'll see which I would never put split toning on a color photo. But if you want to get that style. A lot of times you'll see a little bit off color put into usually owed too much. So if you hit the back Slaski before after tonight, that's a good preset thing. You get that mad and faded look, come up here. It's a little plus button matted, faded look. So what did I dio? I did Blacks tone curve, clarity and white balance. What do saturation split? Tony, where is that there that create? So now I got the matted, faded look, So then I can go over to another photo and apply it there. Okay, so that's another idea for black and whites. I think black and white is a nice ISA nice preset option, and I think you can create. I think you can make make herself over the right hand side or the left hand side. The other right. Go over to the left hand side, right click and choose new folder. Make herself a black and white folder. But I think I think the sky's the limit. I think there's tons of black and white presets that you can make that fit for different types of photos, and you'll see in a second you could pull the blues back could pull skin tones up. So I'll do new folder and I'll call in black and white create. So let's go over to our black and white panel. If this is gonna be for a portrait, I want to make sure I don't pull back too far on my reds and my oranges and my yellows. Right. That's gonna make those colors darker. Generally, our skin tones are gonna fall into those areas. Remember, we said, clarity is a bad thing, but a little bit of contrasts gives a little boost and then, I think, have been yet It's also a nice finishing touch for So that's before and after again a good candidate for a preset. Put it into that black and white folder and I'll call it, you know, portrait, portrait, black and white people and black and white. I'm sure we did something else I can't remember. Post Crop been getting, and we'll call it. We'll leave it there. Hit, create. So that's another one again. Just go over there, Ben. Click on it, planned to another photo, but you can make multiple ones, you know, like if you look through my folders off portrait, black and white. One portrait, black and white to portrait, black and white. Three. And it literally is just a matter of just kind of hovering over on when you're ready to use and and see which one that you like the most. You don't have to stop 14 but again, think of the settings that you would constantly change for your portrait. It's You don't want the skin to get darker. You want usually wanted to be a little bit brighter, so we're always gonna pull that back. So similarly to sort of this concept of stacking, Edward LeMond had asked, Is it possible to apply multiple presets to the same image to multiply the effect? So, like, if it's in the same effect? Say, can you stack that toe? Have over 100% say so you can't. But there's a little work around. So good question. Um, let's see here. Let me see if I have a good example. All right, let's do it on. Let's do it on this one. So here's what you can do the question being, you know, is it possible? Like if I do a preset that adds clarity to the photo. Can I keep clicking on the clarity preset and keep adding it and you can't. It's gonna tap out at 100 that's that's where it's gonna tap out. You know what? I do have an example. Hold on. Yes. Yes. Good example. So clarity is gonna tap out at 100 right? No matter how many times I click on a preset with clarity, and it's not gonna change it, But see these little guys up here so we can go to the real ago to the graduated filter crank it up to 100. What I really want is the clarity up here. Right, So click dragged down. And now every time I dragged down, in fact, we have to do we got to do a comparison on this so you can see it. I'm going to right click and choose. Create virtual copy. Actually worked out this was one of my demos. So eso I just made a virtual copy, which is like a different version of this photo. So now what I'm gonna do is I'm gonna do another grad filter and another one and another one and another one another one. I'm just gonna keep stacking them on top of each other. Each one of them has 100% clarity, so it's tough to see happen because it kind of happens a little subtly. But take a look if you look at who. So that's the original with just 100% clarity, and that's when we kept stacking it. So you are able to go further, but you can only do it with those tools that we had up there.
Class Materials
Tonal Black & White Preset
Sun Flare Glow Effect Preset
Ratings and Reviews
This class covers everything you need to know about Lightroom presets, from using someone else's to creating your own. Matt is a great instructor and explains each topic at a pace that ensures everyone can follow along.
I really got a lot from this course and highly recommend it! Easy to understand!
Student Work