Wedding Photography Bootcamp
Sal Cincotta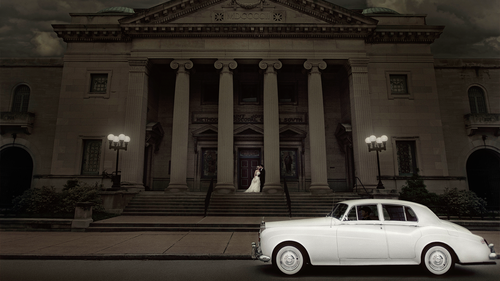 Wedding Photography Bootcamp
Sal Cincotta
Class Description
Sal Cincotta presents an intensive workshop covering all aspects of starting, running, and growing your wedding photography business.
 In this course you'll learn about: 
Pricing
Packaging
Sales and marketing
Bridal Shows
Client Consultations
Sal will be covering every aspect of building a thriving wedding photography business. We'll see the live consultation session with an engaged couple. And we'll walk through the complete checklist for managing and shooting the wedding day itself. This will set you and your business up for success in the coming year.
Software Used: Adobe Lightroom 4

Class Materials
The Business Blueprint.pdf
The Business Blueprint.doc
cL Sal Cincotta Wedding Bootcamp Keynote.pdf
creativeLIVE Sal Cincotta Bonus Materials.zip
SCP Copyright Release.doc
SCP Copyright Release.pdf
SCP Wedding Copyright Release.doc
SCP Wedding Copyright Release.pdf
Ratings and Reviews
This class is Gold!!! This class is a must, I have purchased around 20 CreativeLive classes, I'm building my own curriculum, but I did purchase this class because of Sal Cincotta's name, little I knew how good it is, it's a mind blowing and it contains so much key information to be a successful photographer. I was still a little "afraid" to start my business, but after this class, I feel confident because it was like put the puzzle together. Yes, Sal really insist in his blue print, how he calls, to implement in your business and you will be successful, and I do believe that. However, I can't do that at moment, because I'll need more money then I have, but I do believe I can implement the idea and slowly works towards implement all his system. Yes, in this class you'll have all, from engagement section, to bride reception, to SEO, everything you need. Sal is a Genius, an amazing mind, I truly admire him as a person, artist/photographer, amazing Educator, but man, as a business man, he is just a mind blowing, I mean, look at him, he had practically built an Empire in only 10 years and that's enough for me to listen to this guy. With all he has, he could just quit photography for good, he totally don't need, but he is still behind the camera, and that shows how much he really love photography. Totally recommend this class, it will change your life, and I mean it. I just wish CreativeLive would do some update, even if is just in pdf, because a lot of recommendation he does in the course does not apply anymore, website does not exist, the iPhone app does not exist, etc... just an update it would be truly appreciated. And that goes for all classes, you guys could just contact the educators and ask them for an update in those areas, that's all.
In 2016, I decided to try and start photographing weddings. I've been a wedding videographer for 16 years now, and have consistently been asked to do this, but never have. Last year, the number of requests was unusually high, and so I decided to explore what all is involved in doing wedding photography. I actually bought Sal's 30 day photo business class here first. Watched it over and over. There were principles in that class I was able to apply to video. Great! I then decided to buy this class to get the actual "day of" mechanics down. I've watched this over and over as well and started wading slowly into the wedding photo waters. I have the benefit that my second shooter, is actually a photographer and has been shooting all his life. So, having him to back me up with his already trained and creative eye is a huge benefit on the day. (We do the one camera has a wide angle, one camera has a telephoto technique like Sal discusses, and it works amazing) So far in 2016, I've shot one wedding for $350, the next one for $1,000, and now I'm up to $2,000 on my third for just basic stuff. Incredible. Working on moving into IPS, but right now I'm focused on making sure we're capturing the right shots and doing great impressive edits for marketing , and that's already paying off. I had 4 requests yesterday! Thanks to Sal and CL for helping jump start me on this amazing journey!
Once again.....Sal proves he's the man! Wow. What a great wealth of knowledge. I wish I had seen this a few years ago when it was fresh. It makes me cringe at all the money I have left on the table. Thanks to Sal and Taylor for being so open and sharing their business model with us. I hope to have great report to share with you in 2019 as I put a lot of this class to work in my business.
Student Work