Wedding Photography Bootcamp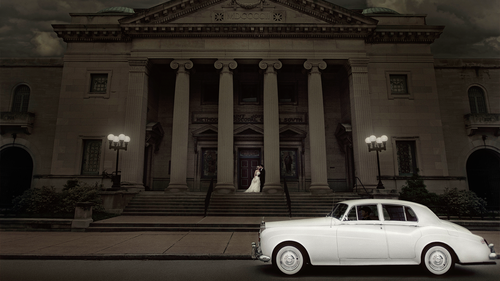 Wedding Photography Bootcamp
Class Description
Sal Cincotta presents an intensive workshop covering all aspects of starting, running, and growing your wedding photography business.
 In this course you'll learn about: 
Pricing
Packaging
Sales and marketing
Bridal Shows
Client Consultations
Sal will be covering every aspect of building a thriving wedding photography business. We'll see the live consultation session with an engaged couple. And we'll walk through the complete checklist for managing and shooting the wedding day itself. This will set you and your business up for success in the coming year.
Software Used: Adobe Lightroom 4

Reviews
In 2016, I decided to try and start photographing weddings. I've been a wedding videographer for 16 years now, and have consistently been asked to do this, but never have. Last year, the number of requests was unusually high, and so I decided to explore what all is involved in doing wedding photography. I actually bought Sal's 30 day photo business class here first. Watched it over and over. There were principles in that class I was able to apply to video. Great! I then decided to buy this class to get the actual "day of" mechanics down. I've watched this over and over as well and started wading slowly into the wedding photo waters. I have the benefit that my second shooter, is actually a photographer and has been shooting all his life. So, having him to back me up with his already trained and creative eye is a huge benefit on the day. (We do the one camera has a wide angle, one camera has a telephoto technique like Sal discusses, and it works amazing) So far in 2016, I've shot one wedding for $350, the next one for $1,000, and now I'm up to $2,000 on my third for just basic stuff. Incredible. Working on moving into IPS, but right now I'm focused on making sure we're capturing the right shots and doing great impressive edits for marketing , and that's already paying off. I had 4 requests yesterday! Thanks to Sal and CL for helping jump start me on this amazing journey!