Wedding Photography: Capturing the Story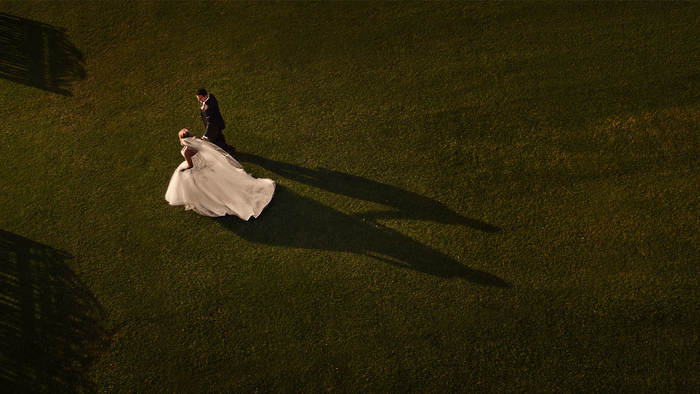 Lesson Info
Export Pictures to Animoto
Weddings are rife with storytelling potential. The gathering is inherently romantic and celebratory. People reminisce about the couple's past. Spirits are high, music is playing, and as the night progresses, the dance floor fills with joyful motion. The emotional and physical energy of weddings makes for good photography, but a wedding photographer does more than simple, passive documentation of the revelry. Great wedding photography immortalizes the story of the event by combining a mastery of technical skills in a highly dynamic environment, and the social skills to put people at ease and capture genuine moments.
Join Rocco Ancora and Ryan Schembri for this in-depth class on wedding photography and powerful storytelling. In this class, you'll learn:
The fundamentals of shooting a wedding - lighting, exposure, composition

How to maximize the use of natural and artificial light to create the mood

What to do once the wedding is over - image culling, album development, and sales
This class places heavy emphasis on developing strong posing and direction techniques, and deploying them in a natural, non-confrontational manner. Rocco and Ryan believe that the job of the wedding photographer is to understand the story of the evening, and to document it as a journalist would - with technical confidence and the mind on storytelling. All levels of wedding photographers will benefit from this class. Learn how to deliver the product that will most effectively tell the story of the client's most important night.
Reviews
Ryan & Rocco, in my very humble opinion, are THE best wedding photography instructors in the entire industry! I've been watching their work for years now, which just so happens to win a most grand-scaled competitions, and they somehow continue to keep getting better! I first drilled Ryan at WPPI inquiring about what made his workshop different from all the others. His response, me paraphrasing, "If you're looking for tools to learn, come to my workshop. If you're looking for inspiration and smoke blowing, don't come." That's exactly what I needed to hear. Straight tools, no fluff. THE BEST photography workshop I've EVER taken, by far. You want the best photography education, learn from the best. This CreativeLive workshop is the PERFECT complimentary refresher and companion to what I learned! Thank you so much for having them! It's not the same as the workshop, which it shouldn't be, but they ARE reinforcing many things that have slipped my memory! I'm for sure buying this! :-)
I am a newborn photographer by trade, but I really want to venture out and photograph more weddings so I decided to purchase a wedding class on creative live. Of course when I typed in wedding, quite a few classes came up. But when I saw the image and title "capture the story" I was definitely intrigued. I've always been touched by the photographs that have emotion and that's what I'm passionate to photograph! Always a little nervous when you purchase a class because you don't want to feel like it was a waste of money, but this knocked it out of the park for me! Thank you to Ryan and Rocco for explaining so much, showing the pull backs, and moving your subject and explaining why! This has opened my eyes so much to how beautiful photographing a wedding can be and not so terrifying as I've been making it out to be. I'm really so thankful to hopefully being a great wedding photographer and making more income for my family, while having fun creating something beautiful <3
Fabulous course. Great instructors. Great course on taking beautiful photographs and on running a successful photography business.