What Makes a Good Wedding Album?
Rocco Ancora, Ryan Schembri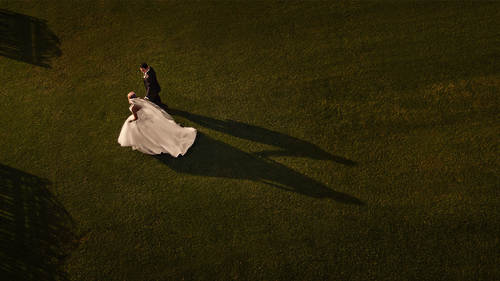 What Makes a Good Wedding Album?
Rocco Ancora, Ryan Schembri
Lesson Info
38. What Makes a Good Wedding Album?
Lesson Info
What Makes a Good Wedding Album?
We come to the...sort of the deciding factors now in terms of which images should I use, and how do I design it? What makes a good wedding album? What makes a good wedding album? Well, we'd start with good photography, wouldn't we? Yeah? We can't hide this through Photoshop. There no.. trust me, there's no action or preset in the world that can hide bad photography. We often say you can't polish a turd. So, you know, you've got to start good, finish good. Design should be clean, simple, and easy on the eyes. I think I've proven that to you already by showing you those two albums. There's nothing in there that you look at and get confused by. Yeah? There's no images overlapping another image, overlapping another one, overlapping another one. It's very clean, very simple to look at. And the way we do that, again, each page we look at is either color, black and white, or a tone. Okay? Now we stick to those three different things. Color, black and white, or tone. We don't then start to int...
roduce different variance of sepia-tone, blue-tone, split-tone, or anything else. Because again, as a collection, you're probably confusing people. So stick to what's strongest for you. For us, it's good color, it's great black and white, and it's good tone. They're the three things that we look for. Some design tips: the flow and direction of images is really key to laying our album. When we look at the direction of how we read an album, left to right, that's how the story must unfold. Okay? So there's no point in putting an image of the bride walking down the aisle on the left-hand side of the album, but then her getting out of the car on the right-hand side. Because visually, it makes no sense. Symmetry's another thing; good strong symmetry not only in photography, but in design, is very pleasing to the eye. Very pleasing to look at. So when we look at design, we often are looking at the counter-balance of symmetry in images, but symmetry of design as well. Variety: variety is a key thing. What we don't want to do when we're trying to sell a wedding album, is bore them to death. So if I have a shot or a page of the bride and her portraits done, there's no point in putting a second page of the same location, same portraits, just different expression... on the next page. Because let's face it, people are gonna choose one over the other. Then you've probably confused them too much, and they'll get rid of them both. Okay? So when we go to design that album, it's very much 'there's the best selection of that,' 'there's the best selection of that.' It's very hard to say 'no' to us then. Okay? Organize: well I alluded to that earlier as well. In terms of organized shooting, comes into organized planning of these albums. And if you flow through your shot list, it's very, very easy to do. And remembering again, we've mentioned this before; it's about quality, not quantity. We especially talk about that with number of pictures in albums. Okay, so the story telling elements that we look for: we look for beginning with a 'wow.' That 'wow' shot right at the beginning of the album is key to what we design with. We tell the story, we get through it. We keep it simple, symmetrical, and image size is proportional to the image relevance. So an important image in that story, an important portrait in that story, needs to be shown as large as possible. There's no point in having a group shot of the family with 20 people in it, being a 4x6 in a 10x14 inch page. You're just not going to see everyone's face. So, if it's an important shot like that, it needs to be a full page spread. It needs to be a full page spread. Again, ending with a 'wow.' Now, we've alluded to pre-designing and why we do that. We pre-design each and every one of our albums for our clients. And we tell them that, again, it's because we want to make life easy for you, you'll forget about us if we let you do it, really, that's the message. But we also want to show them what we want to sell. And remembering that my marketing tool, my wedding albums that go out there, have to look good in order to get me work. If I left that up to everybody in the room to design, I can tell you it would be a visual nightmare to look at. It would be images all over the place, because they're not thinking as we're thinking, as photographers and how we've shot it to lay it out in the album. So pre-designing is key to all of this and key to sales as well. So when we book a wedding, let's say we booked a wedding, and they've purchased a number of slides in their album, let's call it... They've purchased 30 slides for now. They've purchased 30 slides as a pre-packaged thing. What we will do, is when they come back in after the wedding, we will show them an album, we will pre-design them an album, and we'll probably pre-design somewhere between 60 and 80 pages. Okay? And you might be saying 'well, Ryan, that's very cunning of you, you're just trying to, you know, sort of suck these people into buying more pages.' No, not true. The preamble to all of this, is that we've educated them through the whole process up to now on what the average is in our albums. We've told them 'guys, the average of our albums is between 60 and 80 pages, just so you're aware.' Yeah? Through every meeting we've told them, 'guys, there's the possibility of you upgrading your wedding album. So just to make you aware and prepared for it, we're telling you now.' On the wedding day, I've told them, 'guys, we've got so many amazing images here, oh my God you're going to have the toughest time saying no to me. You really are.' Yeah? And they think I'm... (fake laughter) 'Ryan, you're a clown.' I'm like 'no seriously, you're gonna have a really tough time.' But that's my job. My job is to make your life hard. Yeah? My job is to make your life hard... to say no. When it comes to pre-designing and then showing that pre-design, there's one rule that you must live by, one rule that you must live by: you must show the album in person. You must show the album in person. You cannot send them a PDF on email and expect them to buy the number of pages that you're suggesting. Because what happens... is they get the email, and in the first five minutes, they open it up and they're really excited. They look through everything. And then they go back and they read the email, and in your email it says to them, 'hey JoMary, had so much fun designing your wedding album. I've overextended myself here, and I've gone to 80 pages. Unfortunately, that's gonna mean you're gonna to have to pay me 6000 dollars.' Doesn't it? And at that stage, they're freaking out. 'six grand? Oh my God, no. I'll just start deleting pages. Yeah? I'll just start deleting them.' When I can control that emotion, it's easier to sell. Trust me. So... we do it in person, and I explain every page to them, step by step.
Class Materials
Posing Guide Book Chapter
Ratings and Reviews
Ryan & Rocco, in my very humble opinion, are THE best wedding photography instructors in the entire industry! I've been watching their work for years now, which just so happens to win a most grand-scaled competitions, and they somehow continue to keep getting better! I first drilled Ryan at WPPI inquiring about what made his workshop different from all the others. His response, me paraphrasing, "If you're looking for tools to learn, come to my workshop. If you're looking for inspiration and smoke blowing, don't come." That's exactly what I needed to hear. Straight tools, no fluff. THE BEST photography workshop I've EVER taken, by far. You want the best photography education, learn from the best. This CreativeLive workshop is the PERFECT complimentary refresher and companion to what I learned! Thank you so much for having them! It's not the same as the workshop, which it shouldn't be, but they ARE reinforcing many things that have slipped my memory! I'm for sure buying this! :-)
WOW!!! I have started a few CL courses but not finished as I got distracted by "life" and it took me a while to get back and finish them. But these guys!! They were simply superb. I finished this course really fast. Amazing artists, they explain things so well, Ryan is such a charmer and engaging teacher, Rocco is a fountain of knowledge. I am an enthusiastic photographer with aspirations to start my own business soon. I learn't so much from this class that will help improve my photography even if I don't become a professional wedding photographer. Great job guys, keep it up. I will need to come back to the lessons and I very much appreciate the key note pdf. All CL courses should include the slides like they did here. Thanks CL.
I am a newborn photographer by trade, but I really want to venture out and photograph more weddings so I decided to purchase a wedding class on creative live. Of course when I typed in wedding, quite a few classes came up. But when I saw the image and title "capture the story" I was definitely intrigued. I've always been touched by the photographs that have emotion and that's what I'm passionate to photograph! Always a little nervous when you purchase a class because you don't want to feel like it was a waste of money, but this knocked it out of the park for me! Thank you to Ryan and Rocco for explaining so much, showing the pull backs, and moving your subject and explaining why! This has opened my eyes so much to how beautiful photographing a wedding can be and not so terrifying as I've been making it out to be. I'm really so thankful to hopefully being a great wedding photographer and making more income for my family, while having fun creating something beautiful
Student Work