The Wedding Project
Day 1 Wrap-Up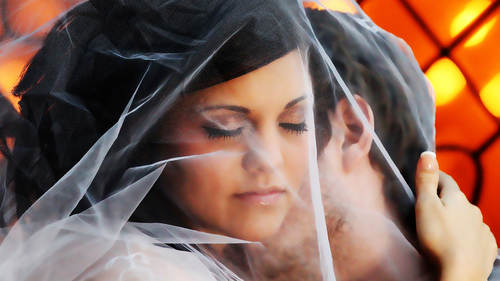 The Wedding Project
Day 1 Wrap-Up
Lesson Info
Day 1 Wrap-Up
What an amazing day you are packing in the information let's tell everybody at home what we're going to be doing tomorrow well, tomorrow we have a ton of stuff going on. We're going to start off today understanding the relationship between a bride and her family and if I remember correctly, I think there's a divorce in there because it's one of the biggest challenges when photographing a wedding is wondering about divorce now here's the thing you could look at the voice and saying, what a pain I got to do more pitches? Well, you could look at and say thank you so much I could make more money because now I have the opportunity to sell an extra album, you need to be able to take three different types of sets of family picture we're going to focus on that and I'm going to focus on the groom alone we're going to focus on a little aspects of the groom alone him and his family, him and his ashes hiring a bridal party, then we're going to do some ceremony stuff because everybody's always carr...
ies about what I do at the ceremony and I'm going to show you how to oppose the family bridal party and all those different things I'm going to show you howto fake some ceremony bitches before we ever get near the ceremony because everything is about telling a story and I'm worried about that uncle, with the ipad coming in or the iphone and taking the image from me, so we'll have to take some of it ahead of time, ladies, right? That's great, because we did already get that question coming in about what happens when the people have the iphones and ipads that's really bad a little bit larger than the iphone. Actually, a lot of the things we're doing tomorrow, you're you've already addressed. People have been asking questions about today, so that'll be perfect. We'll tell them the best advice for people with ipads is when they're in the aisle, and they're holding it up like this just smacked him in the head with it. It works out great because they don't even know who hit them at that point. Listen, I want to go out. Thanks, doug. You can show everybody how to do that. Do you hold it up? Not good. I love going to conventions if I go to a convention one time cia person of professional with an ipad. Oh, dear, I swear I'm going to do it right. They're getting out is that there is just announced a whole people. All right, we'll see what happens all right, dad, well, what's, what I love about your teaching methodology is that it's not only so educational but also fun thank you have a good time that's what learning is all about you not to be super stressed out but teo people were on what you got to d'oh get it done with this man running or when it's fun so thank you to everybody out there for joining us here today it's been a magnificent day we still have two more to go here with doug gordon thanks to all of you our studio audience members for being here with us and I'm very special thank you to our beautiful couple for modeling for us today thank you and of course thank you mr doug court you're welcome thank you so I just want to read off what some folks are saying she's going paying me so I guess it's good that you're the one who likes me the end brooke said getting inspired and put in my place is a big help for me since I have been in a slump thank you doug for sharing yourself thank you and m word says can I seriously come and mentor for like a week with you? Doug, you are fantastic. A true inspiration to up and coming photographers yeah and you did offer that you yes here's the thing people are asking and I know the phone lines at the studio already lighting up so my office is just very thankful because I didn't tell anybody it's very, very simple your you can come any time now obviously I didn't use smarts and say, hey, you can come go out on a wedding with us because it's lighting up right now but coming to convenience you can come hang out in the studio, you could be our intern, you could be anything you want and learn now. The only problem is because of my traveling schedule, my shooting schedule in terms of assistance for may, you won't be able to work with me most likely because I'm booked up for about two years in terms of people coming, but you have my whole team with all these weddings where the absolute best come flowers around the wedding come sit in the studio if you want to sit in the sales consultation, it may take a little time because there's a lot of you were happy to do it because, like I told you, if you learn the system, if you learn how to do it and you let me work with you and explain to you what you're doing wrong and take criticism, well, I'm going to call you one day, so learn the system watch this video ninety nine bucks all this, you better watch it very generous offer and for all of you out there who live, we have you know global audience here, doug so there are many people who cannot make it to new jersey to do that with you long island I knew that northeast was close I mean to do it e I knew I knew that was gonna I was anyway. All right, so for all of you at home, that can't make it so long island this is actually your course here you're watching it from the comfort of your own home for one hundred forty nine dollars. Like doug said, if you purchase that right, this very minute is ninety nine dollars so you can sit from wherever you are in the globe and learn everything doug has to teach almost everything doug has to teach here from the creator created life studio, so purchased the course now why you can get it at that ninety nine dollars price and I think that's a wrap for today? Yeah, anything else you want to add? Cannot I did want to remind people about the photography contest again, could you just talk one more time? A little bit about what we're doing and what they were doing? Well, you guys know the contest. Submit your picture for me to kind of pick a winner and remember if I don't pick you it's not about that the images and good photography is very subjective and personal taste it's pretty pretty simple you have an opportunity to go to disney world for four days the re nights have your lodging paid for have a two day paula copper for a family of four the only thing you need to do is get your affair and pay for your food probably over a two thousand dollars value you were going to go that a place that I love more than anything in the world is magical and his happiest khun b and gonna have the time of your life and it's all because I want to thank everybody for all the years of support and think creative life for coming so please please and roll and go and we've got a couple of more great prices that I'm going to be giving you bef for the end of the week a promise they're going to be spectacular until all the people who supported today with their prices thank you because there's tons of great ones that's right? So everybody for all those details on how to enter this photo contest you khun go teo the blogger or credit dot com such blogged or our facebook page which has and when you see the photo contest all the details are on there about how you can enter you have less, you have less in two days we're going to be taking those entries through midday on front on friday of this workshop and we'll see you. Then we'll see you tomorrow and everyone now, please join me in a round of applause. We're done, gordon, everyone.
Class Description
Join award-winning wedding photographer Doug Gordon for an unique introduction to the lighting, posing, and shooting skills you'll need to take gorgeous wedding photographs.
Using his one-of-a-kind teaching style, Doug will guide you through lighting and shooting every stage of a wedding, including engagement sessions, bride and groom preparation, family portraits, and the ceremony and reception.
Through demonstration and discussion, Doug will also cover key aspects of lighting and shooting weddings, including making successful sales pitches, seeing and using different types of light, posing family portraits, and troubleshooting potentially stressful family situations.
The way you light, pose, and shoot defines your style as a photographer, and whether you're a novice or a pro, Doug and this three-day creativeLIVE course will give you the tools you need to develop your style and shoot with confidence.
This course is part of the Wedding Tutorial series.