How to Master "Movie Trailer Moments" in Your Opening Line
Melissa Cassera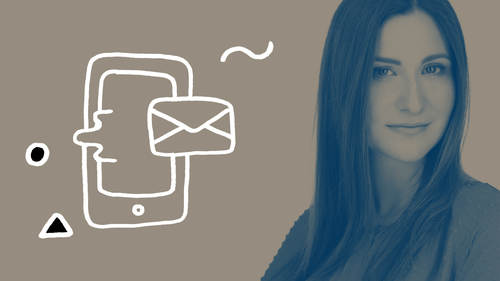 How to Master "Movie Trailer Moments" in Your Opening Line
Melissa Cassera
Lesson Info
7. How to Master "Movie Trailer Moments" in Your Opening Line
Lesson Info
How to Master "Movie Trailer Moments" in Your Opening Line
Now lets talk about how to master movie trailer moments in your opening line. Like we said, we got past the hump they've opened the email, now what? We do not want them to have that womp womp moment. So we don't want to loose people. That's the worst, so we need to hook them in with that first line. So, couple things you can do. Again you're not gonna combine all these. These are all separate. So first thing is ask an intriguing question. So you might say, did you know? So it's a Dear Mary. Did you know? And then you go into it. So you're inviting them in with just this simple question. You could make a bold claim. I use this one myself: Ideas are stupid. There I said it. That was how I opened. Now, everyone kept reading partly because they're like that is a bold claim but also cause it pissed them off. Because they're like I have ideas, I'm not stupid. My ideas are not stupid. So they wanted to go through because they're like why are you saying this. And so I knew it would invoke that...
reaction and get them to keep reading. And in fact it was not a negative piece, it was very uplifting. But I knew that that was gonna get them in. Paint a world. So give them a world when you open. So you would say Dear Mary, imagine popping out of bed in the morning with unlimited energy (no caffeine required). So you're creating a world for them. So if you're opening a story, lets say, whatever your story is that you're telling in your email, start it with some piece of visual that they can place themselves in. Cause now Mary just placed herself, like okay I'm in my bed, I woke up and I bounced out of bed and I didn't need my coffee. Cause she's already there. We're already where we want her to be. And now we can take her through the rest of the story. So painting a world is key, we do it in screenwriting. It's like the first thing you do in a script. So it works really well for this medium. Tell them how to enjoy it. So this is fun because if you can't think of how to do any of the other ones, just tell them how to enjoy your email. That's it. That also makes it feel very personal. So you can just say, hey Mary, before you dig into this email, grab yourself a cup of coffee and sink into the couch cause this one's gonna be juicy. And again, it also feels so personal. Like you just wrote directly to Mary even if that went out to 20,000 other people. So that's a really fun one. Also you can say, tell them where you are. And I use this one personally. So you might say something like, hey Mary, it's 2AM, I'm sitting on my patio in Sweden. And so now Mary knows where I am. And that's not where I normally am so she's probably like whoa, why are you there? And so that's a fun one too. Just telling them where you are. It doesn't always work in your house, like if you're at a boring place in your house that you always are, but maybe you're like I'm hiding in a closet because my kids are finally asleep and I don't want them to hear me tapping my keys. Now again that's fun because other parents would be like ah I feel ya, I've hid in the closet many times. Could be something you've said. There's absolutely no way you can do this. So you can always reflect something like that. If that's what they're saying to you, that's something you hear your clients say a lot. Like there's no way I can do that. Well that can be a fun way to open it, right? It's just reflect back their words, in quotes. So you just open it and say Dear Mary, this in quotes, and you say do you ever say that? Of course you do. And then you go into, launch into whatever your actual email it. Or you could do a fairytale version. Once upon a time, that always works. So if you're feeling like that's how you wanna write. You love fairytales. Go for it.
Class Materials
Melissa Cassera - Writing Prompts
Ratings and Reviews
This is an incredibly beneficial course. Not only is it great for individuals interested in improving their email marketing strategy, but also for those who are looking to improve their blog writing skills. Melissa does a great job of getting straight to the point. yet giving great examples and details in order for the viewer to understand her process and ideas. I recommend 100%.
Really solid foundational course! No fluff, just meaty info with a few great surprising bits of brilliance.
Student Work