Identify Your Zone of Genius
Tara-Nicholle Kirke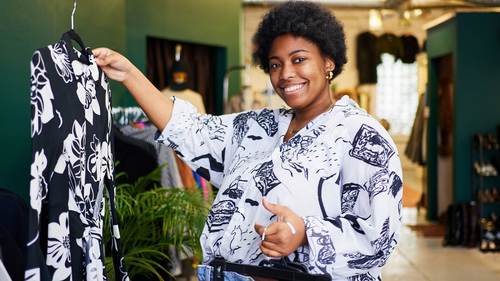 Identify Your Zone of Genius
Tara-Nicholle Kirke
Lesson Info
7. Identify Your Zone of Genius
Lesson Info
Identify Your Zone of Genius
in your work? What is the thing, what are the activities that you do that produced? The highest ratio of abundance, actual money, actual revenue and satisfaction for the time you spend. So these are the things that even if you're only doing them for a few moments or you're only spending an hour a day doing them when you do that activity you can count on either getting the best you know the big ideas for the for your marketing or for your instagram or you can count on, you know if you spend an hour a day emailing your best fit customers, emailing your best clients, emailing your best refers. That produces the greatest amount of both satisfying conversations with them and revenue identify what that activity is Now genius question number four is what's my unique ability like there is a special sauce you were born with. There is a special thing, a unique ability that when it is fully realized and put to work put in action will can does and will provide enormous, enormous benefit to your bu...
siness. So here are a few like sort of sub questions for genius question number four Question # four A. is I'm at my best when I'm fill in the blank and you can fill in the blank with you know when you're rested or you can fill in the blank with when I'm doing X, Y and z. What things are you doing when you're at your best genius question number four B. Is when I'm at my best, the exact thing I'm doing is what I get really specific is that you are writing your newsletters is that when you're taking pictures for the food of the plated food for instagram. Is that when you're you know hiring, is it when you're managing your team or doing your monthly, you know all hands meeting with your whole team? What is the exact moment in time? The exact activity you're doing when you're at your very best? Is it when you're speaking at your local business networking meeting, what is it, is it when you're cooking? Um question foresee is when I'm doing that thing, when I'm doing that thing, that is the thing that has me at my best. The thing I love the most about it is what, what do you love about it, right? When you're actually cooking or when you're managing the kitchen or when you're creating menus, what is it that you love about that? Right beginning to articulate this stuff? Oh, and here's a here's a bonus. Here's a bonus. When was the last time you were working, you were actually at work in the business? And you just had that moment of clarity, That feeling of resonance. That's that's this is what I was meant to do. This is why I do this business. This is how I wanted to feel when I started this business? What when was the last time you felt that way? And what specifically were you doing when you last felt that way?
Ratings and Reviews
Wow, I totally love the positive vibes of Tara-Nicholle and her clarity. The "Farmer's view" is a brilliant tipp - and so true! Thank you so much for offering so many great inspirations! 🙏🏻😊
I was lucky enough to have my business grow through the pandemic, but loved and appreciated this class asking me to take a moment to reflect and realign with the lessons I've learned, and reconsider my goals for the future. Really lovely short class!
Wonderful course. Inspiring, practical and simple - she provides tools for you to process negative experiences and feelings, reframe your struggle stories and ensure your business is in alignment with your values and genius. In this way, you can step into the next season, stronger, more focused, and with lightness and eager anticipation.
Student Work