Inner Asset Inventory
Tara-Nicholle Kirke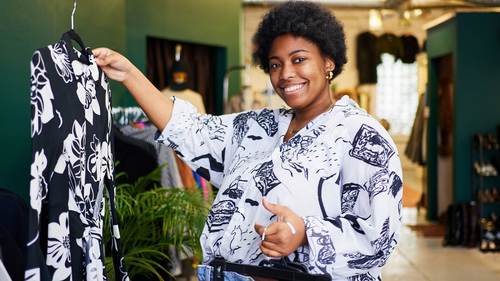 Inner Asset Inventory
Tara-Nicholle Kirke
Lesson Info
5. Inner Asset Inventory
Lesson Info
Inner Asset Inventory
here's how you begin to take an inner inventory of your inner assets, which are frankly, as a small business owner, your inner, your inner assets, your innate gifts and talents and strengths are the assets are the biggest assets of the business. All right, so here's, here's how to start doing that inventory. Now, some of us just know this is where things get pretty personality specific. Some of us just know what our strengths are, we've thought about it a lot, we've done some self discovery work and we just know for other people, it's much harder to actually start to articulate. Hey, I have these strengths and these skills and these gifts. Um, so here are a few tools for figuring that out. If it, if it comes a little harder to you first, I would strongly encourage you to inventory your inner assets by talking to people that you've worked with. What do your employees think that you are really strong at? What do your past employers, even just your friends and loved ones, think that your,...
your students special strengths, your special sauce is. Secondly, I would strongly encourage you to actually get online and use one of them. There are many self discovery tools, self discovery systems. Um some that I know are particularly powerful for this specific use case of an entrepreneur who wants to know what their strengths are um include the strengths finder assessment, the angiogram. There is a test called the Colby test, K O L B E. And that test is very, very good at helping you understand whether you are someone who starts things really quickly and has a harder time finishing them or vice versa, which can be a really powerful insight to learn from. Um and I even teach a number of systems like the Sacred money archetypes or your inner critic types inventory. Um as you begin to understand those patterns of your own psyche and emotion and behavior and strength, you'll also begin to understand what, why the, why you, why you do what you do in your business historically, and how you can start to set your business up in the next season of it, uh, for success at things that have been hard for you in the past, and so that you can avoid some of the getting blindsided by blindsided by some of the challenges that you've had in the past.
Ratings and Reviews
Wow, I totally love the positive vibes of Tara-Nicholle and her clarity. The "Farmer's view" is a brilliant tipp - and so true! Thank you so much for offering so many great inspirations! 🙏🏻😊
I was lucky enough to have my business grow through the pandemic, but loved and appreciated this class asking me to take a moment to reflect and realign with the lessons I've learned, and reconsider my goals for the future. Really lovely short class!
Wonderful course. Inspiring, practical and simple - she provides tools for you to process negative experiences and feelings, reframe your struggle stories and ensure your business is in alignment with your values and genius. In this way, you can step into the next season, stronger, more focused, and with lightness and eager anticipation.
Student Work