Now is Your Season
Tara-Nicholle Kirke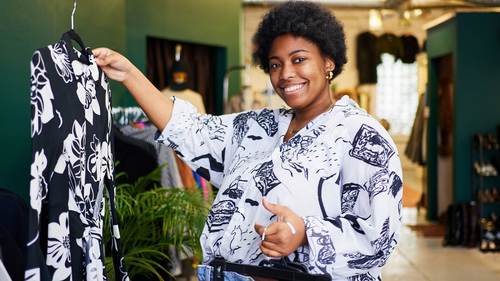 Now is Your Season
Tara-Nicholle Kirke
Lesson Info
11. Now is Your Season
Lesson Info
Now is Your Season
All right? So to recap what we've just done is this we metabolize the season. We've all just experienced in our businesses and our lives as entrepreneurs so that we could stop telling the old struggle story sort of feel the feelings we needed to feel and come into a new, more empowered energy for writing the next, the new story for our businesses. Then we did a detailed inventory of the assets that we bring with us, the assets that we have right now, both external and internal, including discovering our own zone of genius so that we can stay in there as much as possible as we move forward. And then finally, we audited our alignment. We looked really in depth and saw where the gaps were between our vision beliefs and identities and actions and systems and environment and the businesses. We really want to have the way we wanted to feel about our businesses when we began. So, uh Carl Young said one of my favorite quotes, which was until you make the unconscious conscious, it will rule you...
r life and you'll just think it's fate. But now you have made So I congratulate you on making the unconscious conscious so you can get started with your head back in the game, on on resetting your business and moving forward.
Ratings and Reviews
Wow, I totally love the positive vibes of Tara-Nicholle and her clarity. The "Farmer's view" is a brilliant tipp - and so true! Thank you so much for offering so many great inspirations! 🙏🏻😊
I was lucky enough to have my business grow through the pandemic, but loved and appreciated this class asking me to take a moment to reflect and realign with the lessons I've learned, and reconsider my goals for the future. Really lovely short class!
Wonderful course. Inspiring, practical and simple - she provides tools for you to process negative experiences and feelings, reframe your struggle stories and ensure your business is in alignment with your values and genius. In this way, you can step into the next season, stronger, more focused, and with lightness and eager anticipation.
Student Work