Create a New Document and Setting Preferences
Jason Hoppe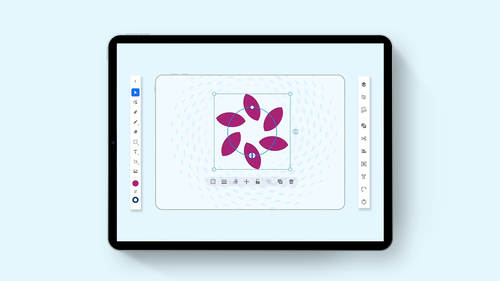 Create a New Document and Setting Preferences
Jason Hoppe
Lesson Info
2. Create a New Document and Setting Preferences
New document creation, setting Artboard sizes and specs, setting color modes
Lesson Info
Create a New Document and Setting Preferences
So here we can go to the lower left and click on the Create New, and we can bring up very much like we see in the desktop version any of our recent creations sizes. Here we can work with a print, a screen or an illustration set of presets. Now, these presets are going to be for print. We're gonna be working in C. M. Y. Came out, and the standard default here is gonna be measured in points. If you're working in screen, then we're going to be working in RGB mode and an illustration we can choose whether we wanna work in RGB or C N y Que and how do we do that simple. Choose whatever presets did you like here, or go over to the right hand side and choose your units of measure that you'd like to work with the size, the orientation of your art board, how maney art boards you would like and what color mode you'd like to have. If you're using a particular size art board all the time, you could go and you can save this art board size with whatever you'd like to call it here. So that You don't h...
ave to recreate that art board every time you log in. I'm just going to start off with a standard letter size page here. I'm gonna click the Create file, and here is my art board.
Ratings and Reviews
This course gave a great overview of the program tools and functions. Definitely a 101 level - best for someone with zero Illustrator experience, which is why I benefited so much from it. Thoroughly explained and perfect pace! Thank you very much! Looking forward to a future intermediate/advanced level class someday, to learn even more tricks and tips. :-)
This is very helpful and exciting, thank you, Jason!
Student Work